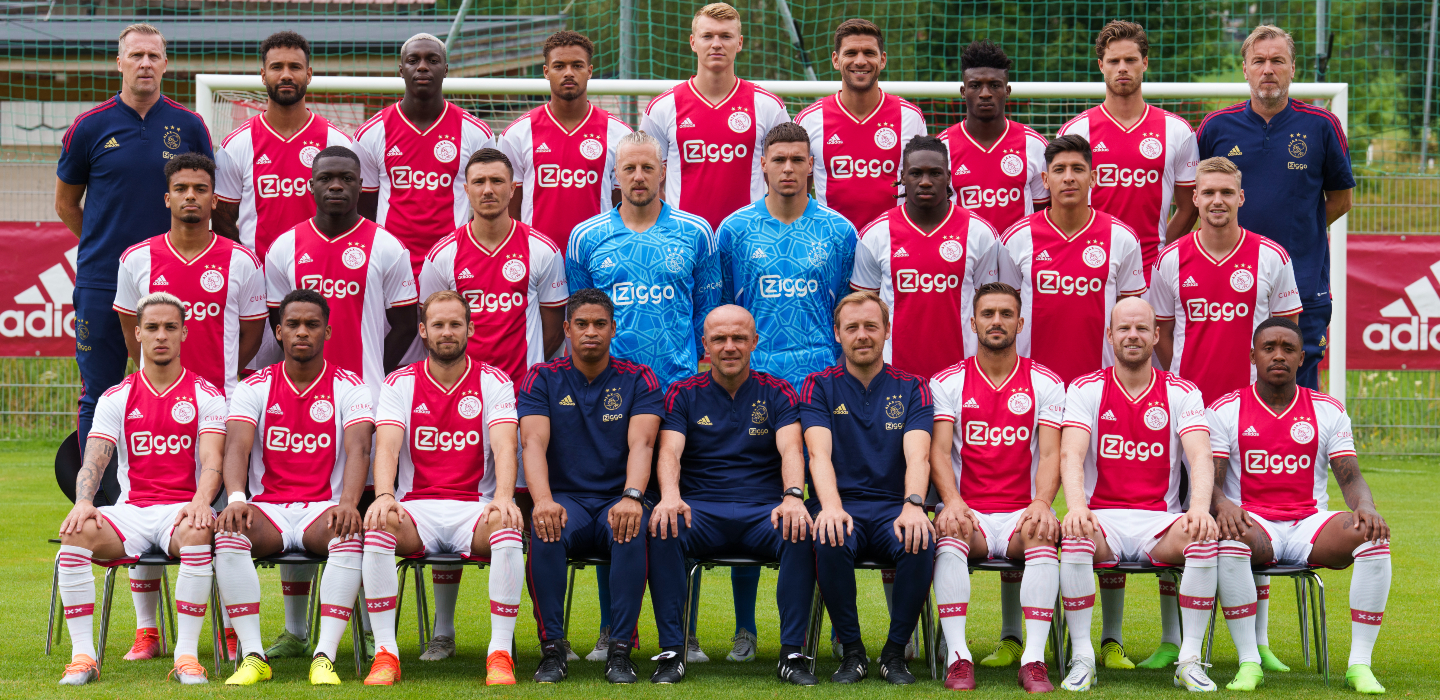 Upcoming games
Eredivisie

Sat 1 October 2022, 20:00

Ajax

-

Go Ahead Eagles

UEFA Champions League

Tue 4 October 2022, 21:00

Ajax

-

Napoli

Eredivisie

Sat 8 October 2022, 16:30

FC Volendam

-

Ajax
Results
Eredivisie

Sun 18 September 2022, 16:45

AZ

2

-

1

Ajax

Match report

UEFA Champions League

Tue 13 September 2022, 21:00

Liverpool

2

-

1

Ajax

Match report

Eredivisie

Sat 10 September 2022, 18:45

Ajax

5

-

0

SC Heerenveen

Match report
Eredivisie
| | | | | |
| --- | --- | --- | --- | --- |
| # | Team | P | P | D |
| 1 | PSV Eindhoven | 7 | 18 | 18 |
| 2 | Ajax | 7 | 18 | 17 |
| 3 | AZ | 7 | 17 | 8 |
| 4 | Feyenoord | 7 | 16 | 11 |
| 5 | FC Twente | 7 | 13 | 7 |
| 6 | SC Heerenveen | 7 | 12 | 1 |
| 7 | Sparta Rotterdam | 7 | 10 | 1 |
| 8 | RKC Waalwijk | 7 | 9 | 5 |
| 9 | FC Utrecht | 7 | 9 | -1 |
| 10 | Excelsior | 7 | 9 | -8 |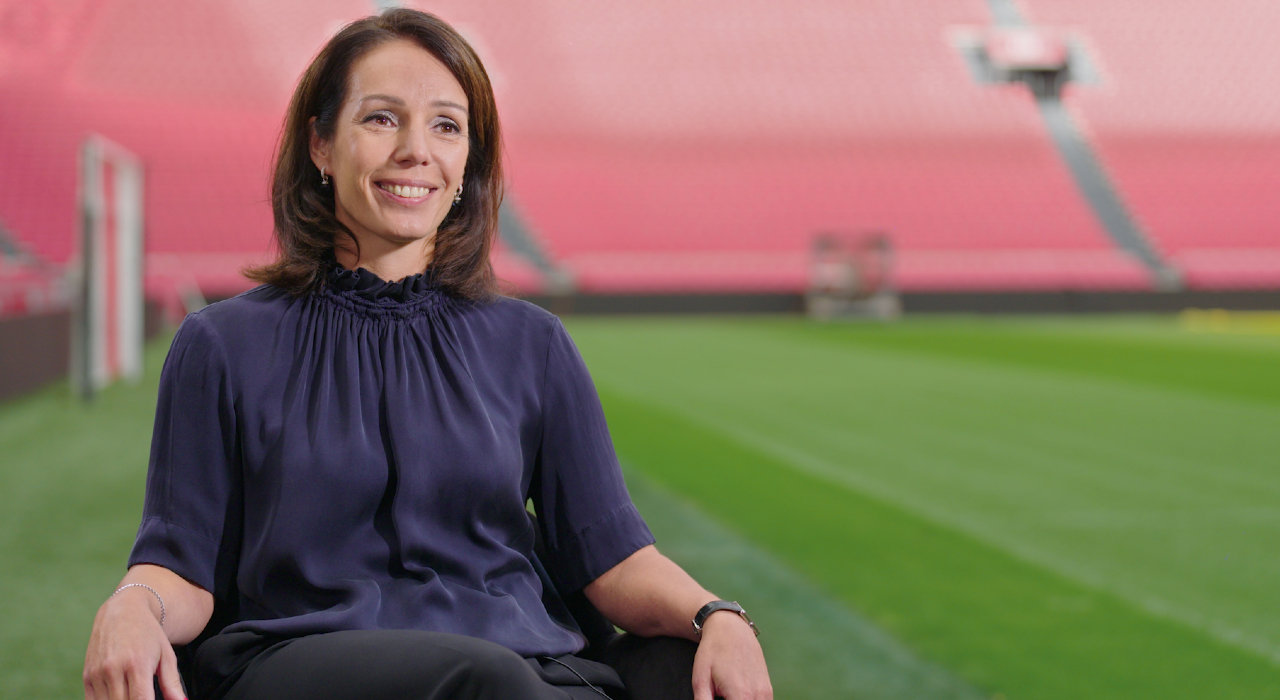 On Tuesday Ajax announced its annual figures for the 2021/2022 season. Finance director Susan Lenderink looks back on last season and explains the figures.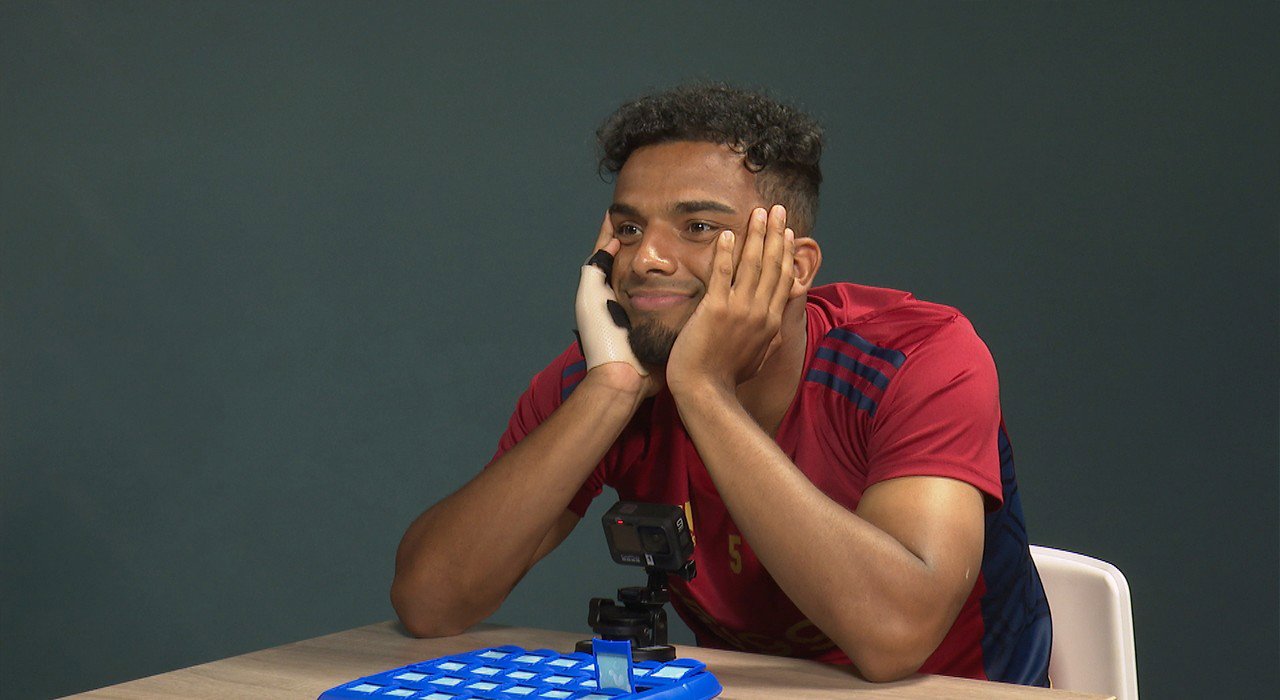 Guess Who, the classic 'Who is it' is transformed into the Ajax version. The Ajax players play against each other and get six clues to guess a teammate. In the third episode, Steven Berghuis and Owen Wijndal will compete.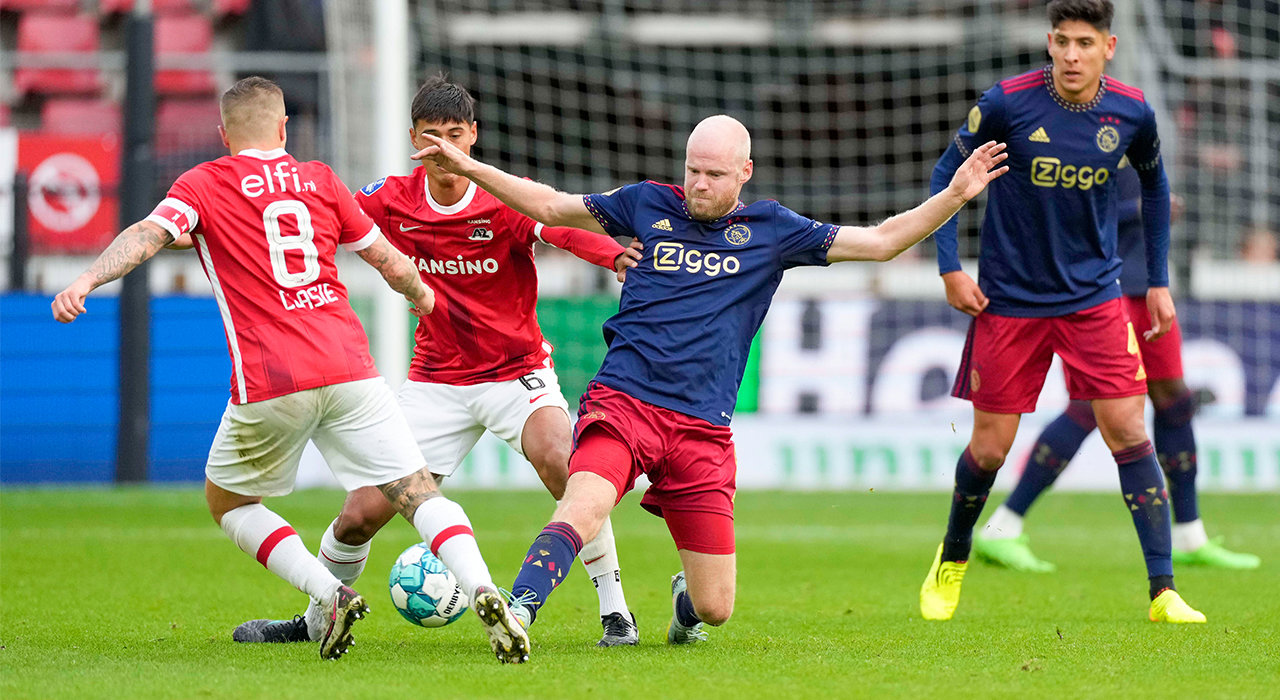 Ajax failed to win at AZ for the second season in a row. After drawing 2-2 last May, the Ajax players this time lost 2-1. All goals came in the first half. Ajax was chasing an equaliser in the closing stage, but this failed to materialise.
Upcoming games
Eredivisie

Sat 1 October 2022, 20:00

Ajax

-

Go Ahead Eagles

UEFA Champions League

Tue 4 October 2022, 21:00

Ajax

-

Napoli

Eredivisie

Sat 8 October 2022, 16:30

FC Volendam

-

Ajax
Results
Eredivisie

Sun 18 September 2022, 16:45

AZ

2

-

1

Ajax

Match report

UEFA Champions League

Tue 13 September 2022, 21:00

Liverpool

2

-

1

Ajax

Match report

Eredivisie

Sat 10 September 2022, 18:45

Ajax

5

-

0

SC Heerenveen

Match report
Ajax.CMS.Models.Competition
| | | | | |
| --- | --- | --- | --- | --- |
| # | Team | P | P | D |
| 1 | PSV Eindhoven | 7 | 18 | 18 |
| 2 | Ajax | 7 | 18 | 17 |
| 3 | AZ | 7 | 17 | 8 |
| 4 | Feyenoord | 7 | 16 | 11 |
| 5 | FC Twente | 7 | 13 | 7 |
| 6 | SC Heerenveen | 7 | 12 | 1 |
| 7 | Sparta Rotterdam | 7 | 10 | 1 |
| 8 | RKC Waalwijk | 7 | 9 | 5 |
| 9 | FC Utrecht | 7 | 9 | -1 |
| 10 | Excelsior | 7 | 9 | -8 |
Technical Staff
Alfred Schreuder

-

Hoofdcoach