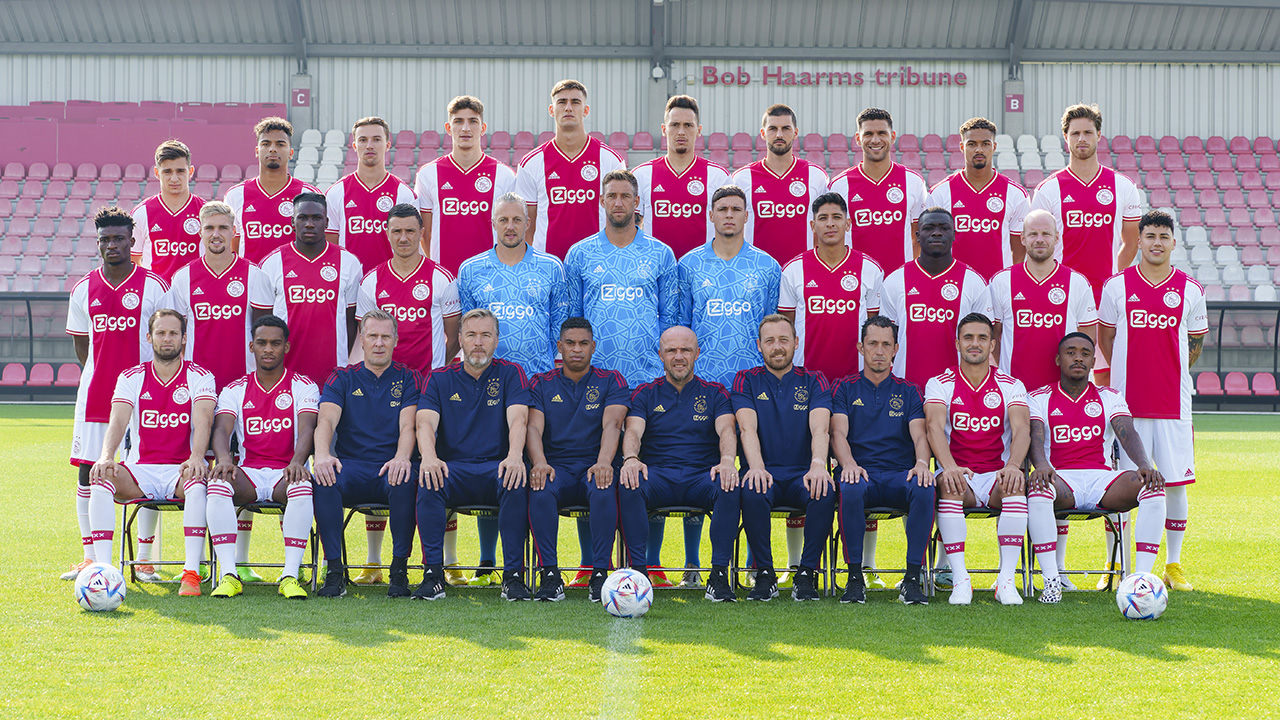 Upcoming games
Eredivisie

Sun 2 April 2023, 12:15

Go Ahead Eagles

-

Ajax

KNVB Beker

Wed 5 April 2023, 20:00

Feyenoord

-

Ajax

Eredivisie

Sun 9 April 2023, 16:45

Ajax

-

Fortuna Sittard
Results
Eredivisie

Sun 19 March 2023, 14:30

Ajax

2

-

3

Feyenoord

Match report

Eredivisie

Sun 12 March 2023, 14:30

SC Heerenveen

2

-

4

Ajax

Match report

Eredivisie

Sun 5 March 2023, 16:45

Ajax

1

-

0

NEC

Match report
Eredivisie
| | | | | |
| --- | --- | --- | --- | --- |
| # | Team | P | P | D |
| 1 | Feyenoord | 26 | 61 | 34 |
| 2 | Ajax | 26 | 55 | 44 |
| 3 | PSV Eindhoven | 26 | 53 | 36 |
| 4 | AZ | 26 | 53 | 22 |
| 5 | FC Twente | 26 | 47 | 22 |
| 6 | Sparta Rotterdam | 26 | 46 | 14 |
| 7 | FC Utrecht | 26 | 38 | 1 |
| 8 | NEC | 26 | 34 | 9 |
| 9 | SC Heerenveen | 26 | 34 | -5 |
| 10 | RKC Waalwijk | 26 | 33 | 0 |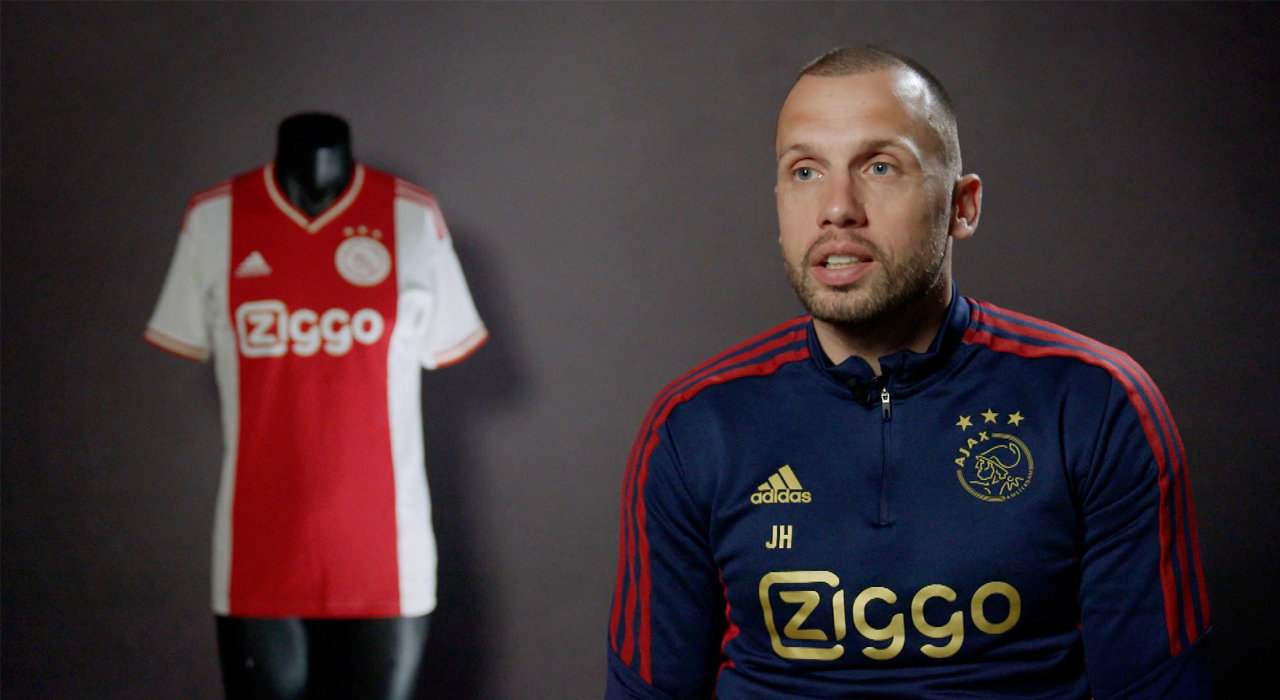 In conversation with the head coach of Ajax. John Heitinga has been responsible for the results in Amsterdam since the end of January. Now, two months later, we look back with him on his first weeks. "You try to build a relationship with the players as quickly as possible."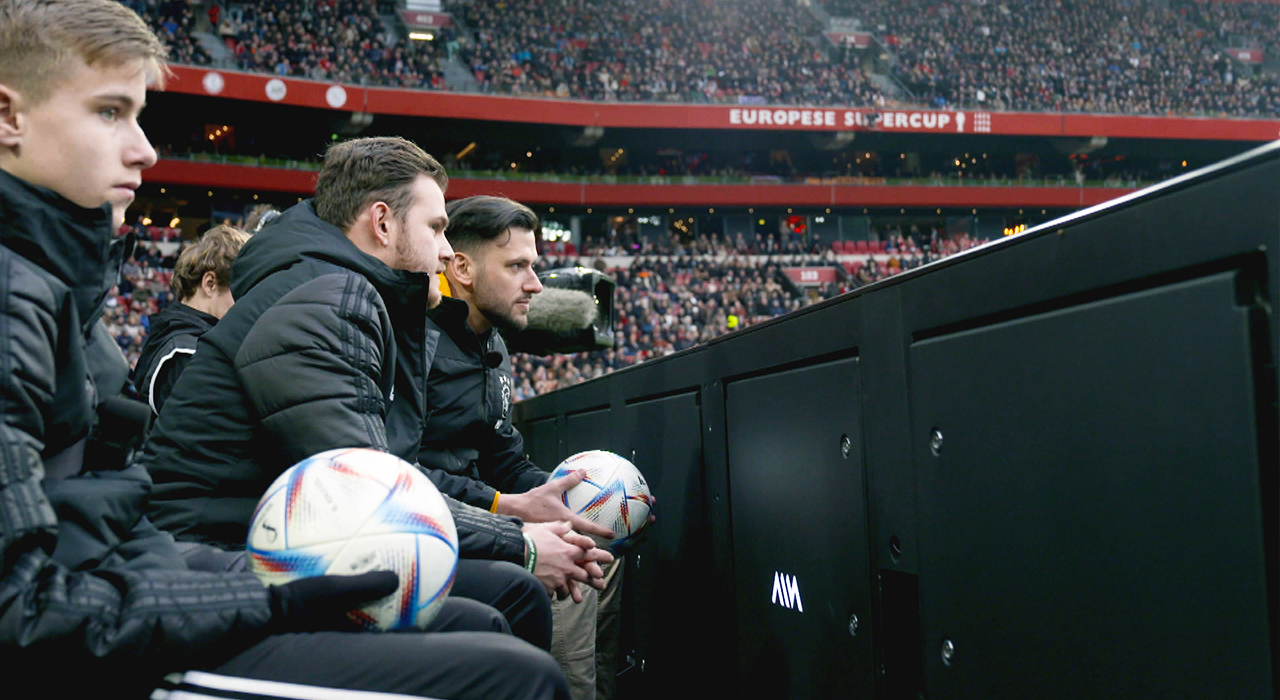 Tagging along with the ball boys and girls. Ajax-host Aviv Levy takes a look into the day of one of the ball kids during an Ajax 1 match. From the preparation to throwing the bal, everything is covered.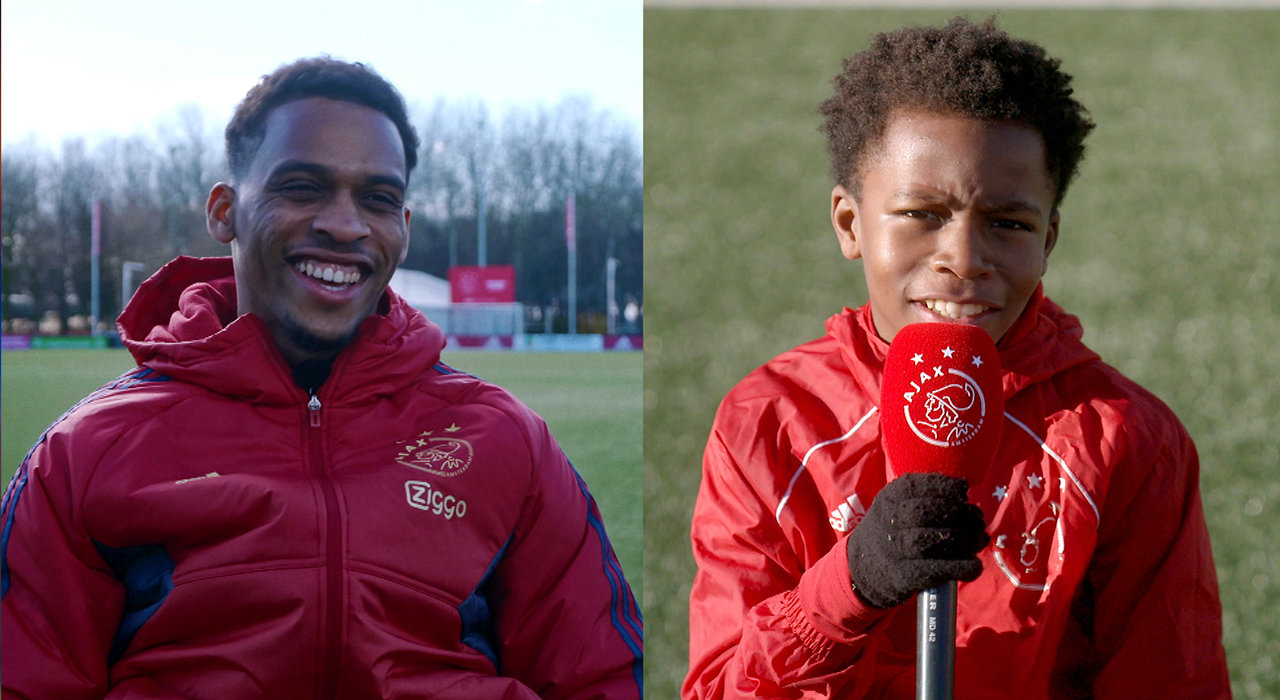 Fire of questions for Ajax players. In our new 'Ask The Pro' section, youth teams ask a player of the Ajax selection the most diverse questions. In this first episode Jurriën Timber answers the questions of Ajax U12.
Upcoming games
Eredivisie

Sun 2 April 2023, 12:15

Go Ahead Eagles

-

Ajax

KNVB Beker

Wed 5 April 2023, 20:00

Feyenoord

-

Ajax

Eredivisie

Sun 9 April 2023, 16:45

Ajax

-

Fortuna Sittard
Results
Eredivisie

Sun 19 March 2023, 14:30

Ajax

2

-

3

Feyenoord

Match report

Eredivisie

Sun 12 March 2023, 14:30

SC Heerenveen

2

-

4

Ajax

Match report

Eredivisie

Sun 5 March 2023, 16:45

Ajax

1

-

0

NEC

Match report
Ajax.CMS.Models.Competition
| | | | | |
| --- | --- | --- | --- | --- |
| # | Team | P | P | D |
| 1 | Feyenoord | 26 | 61 | 34 |
| 2 | Ajax | 26 | 55 | 44 |
| 3 | PSV Eindhoven | 26 | 53 | 36 |
| 4 | AZ | 26 | 53 | 22 |
| 5 | FC Twente | 26 | 47 | 22 |
| 6 | Sparta Rotterdam | 26 | 46 | 14 |
| 7 | FC Utrecht | 26 | 38 | 1 |
| 8 | NEC | 26 | 34 | 9 |
| 9 | SC Heerenveen | 26 | 34 | -5 |
| 10 | RKC Waalwijk | 26 | 33 | 0 |