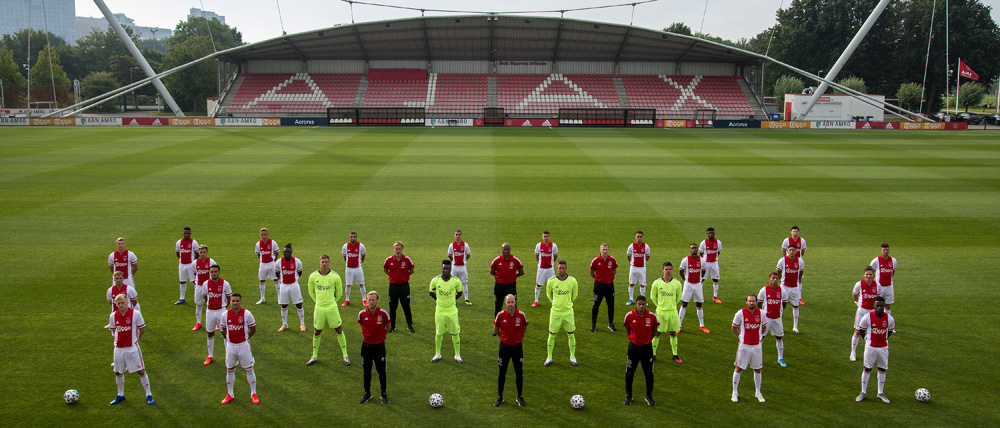 Upcoming games
Friendly Matches

Fri 16 July 2021, 19:30

Anderlecht

-

Ajax

Johan Cruijff Schaal

Sat 7 August 2021, 20:00

Ajax

-

PSV

Eredivisie

Sat 14 August 2021, 21:00

Ajax

-

NEC
Results
There are no past games
Eredivisie
| | | | | |
| --- | --- | --- | --- | --- |
| # | Team | P | P | D |
| 1 | Ajax | 0 | 0 | 0 |
| 2 | AZ | 0 | 0 | 0 |
| 3 | FC Groningen | 0 | 0 | 0 |
| 4 | FC Twente | 0 | 0 | 0 |
| 5 | FC Utrecht | 0 | 0 | 0 |
| 6 | Feyenoord | 0 | 0 | 0 |
| 7 | Fortuna Sittard | 0 | 0 | 0 |
| 8 | Go Ahead Eagles | 0 | 0 | 0 |
| 9 | Heracles Almelo | 0 | 0 | 0 |
| 10 | NEC | 0 | 0 | 0 |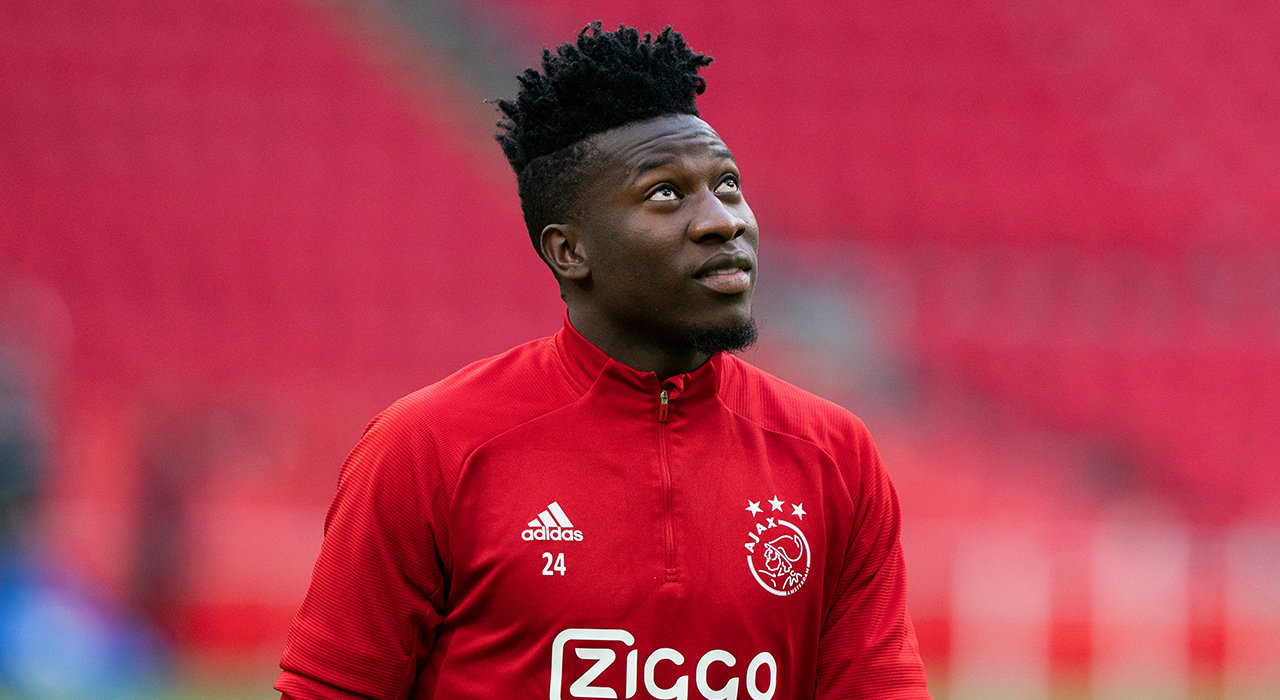 The international Court of Arbitration for Sport (CAS) has made a ruling appeal in the case of Andre Onana versus the UEFA. The goalkeeper was previously suspended for twelve months by the European football association because of a violation of the doping rules. The CAS has now determined in appeal that the suspension will be reduced to nine months.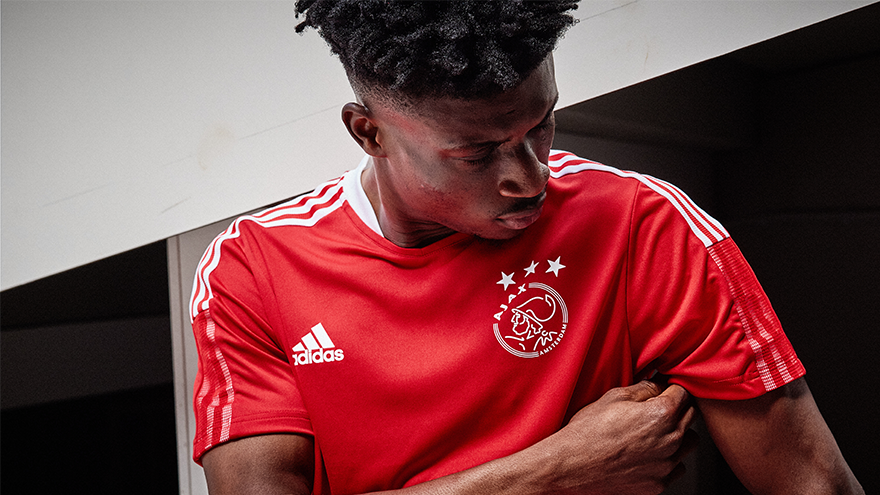 Many fans will have fond memories of board members Edwin van der Sar and Marc Overmars always 'in the red' as players on the training pitch, or of the red training strip future captains such as Jan Vertonghen and Luis Suárez wore when they came out for training. Although the training strip has often changed colour in recent seasons, Erik ten Hag's team will be going back to the traditional Ajax red for the 2021/2022 season.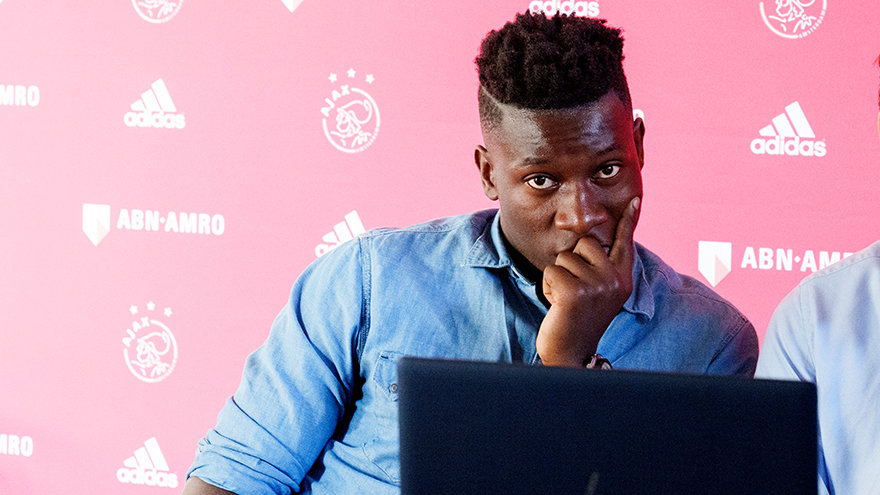 Andre Onana had the chance to tell his story to three arbitrators of the Court of Arbitration for Sport (CAS) during a four-hour online hearing on Wednesday morning. The goalkeeper was assisted by his lawyers and by Ajax.
Upcoming games
Friendly Matches

Fri 16 July 2021, 19:30

Anderlecht

-

Ajax

Johan Cruijff Schaal

Sat 7 August 2021, 20:00

Ajax

-

PSV

Eredivisie

Sat 14 August 2021, 21:00

Ajax

-

NEC
Results
There are no past games
Ajax.CMS.Models.Competition
| | | | | |
| --- | --- | --- | --- | --- |
| # | Team | P | P | D |
| 1 | Ajax | 0 | 0 | 0 |
| 2 | AZ | 0 | 0 | 0 |
| 3 | FC Groningen | 0 | 0 | 0 |
| 4 | FC Twente | 0 | 0 | 0 |
| 5 | FC Utrecht | 0 | 0 | 0 |
| 6 | Feyenoord | 0 | 0 | 0 |
| 7 | Fortuna Sittard | 0 | 0 | 0 |
| 8 | Go Ahead Eagles | 0 | 0 | 0 |
| 9 | Heracles Almelo | 0 | 0 | 0 |
| 10 | NEC | 0 | 0 | 0 |
Technical Staff
Erik ten Hag

-

Hoofdcoach

Christian Poulsen

-

Assistent-trainer

Michael Reiziger

-

Assistent-trainer

Richard Witschge

-

Lid technische staf