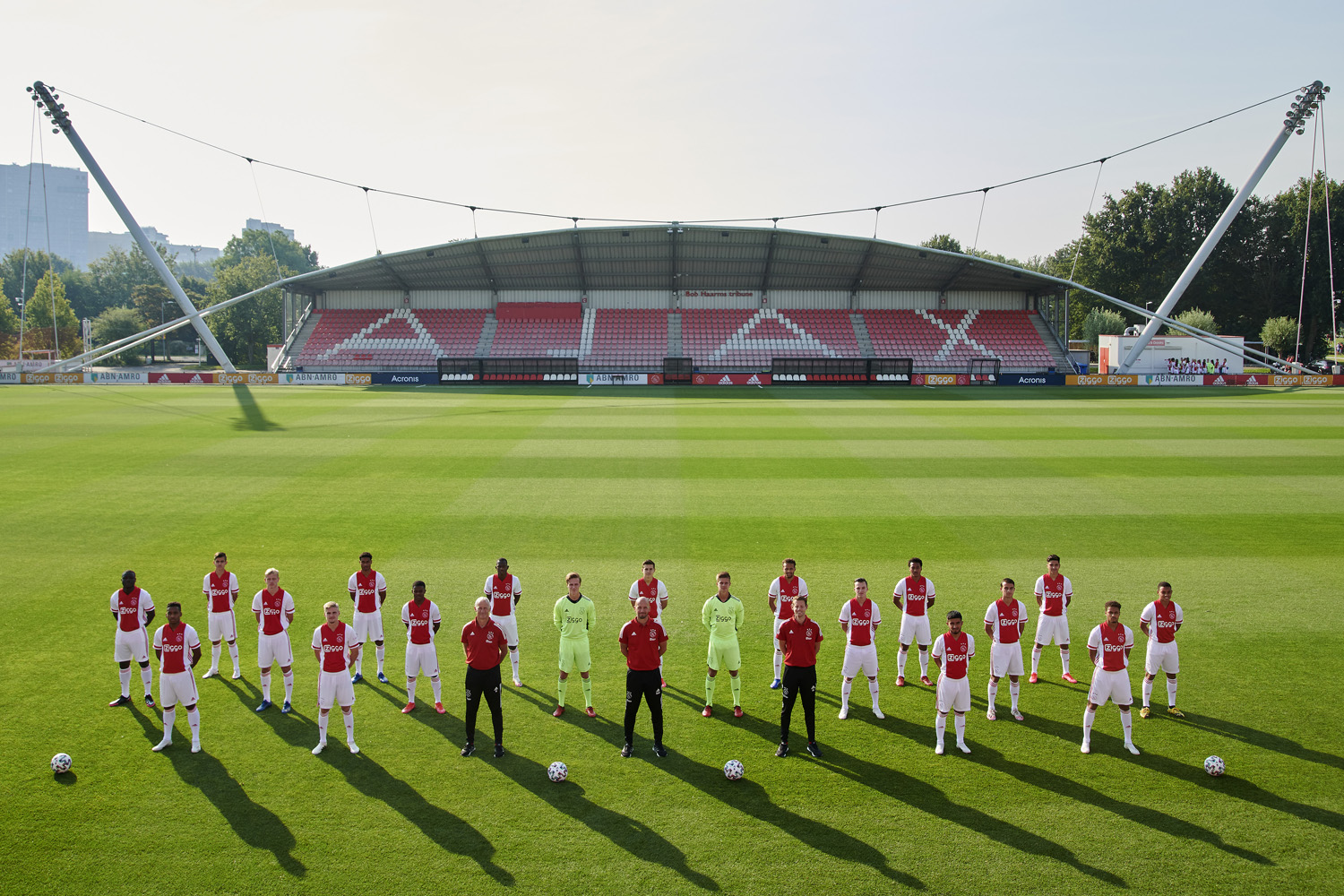 Upcoming games
Keuken Kampioen Divisie

Sun 23 January 2022, 14:30

Telstar

-

Jong Ajax

Keuken Kampioen Divisie

Fri 4 February 2022, 20:00

Jong Ajax

-

Jong AZ

Keuken Kampioen Divisie

Mon 7 February 2022, 20:00

Jong Ajax

-

Jong PSV
Results
Keuken Kampioen Divisie

Mon 17 January 2022, 20:00

Jong Ajax

2

-

1

Den Bosch

Keuken Kampioen Divisie

Mon 10 January 2022, 18:45

Jong FC Utrecht

0

-

2

Jong Ajax

Keuken Kampioen Divisie

Mon 20 December 2021, 20:00

Jong Ajax

1

-

1

Helmond Sport
Keuken Kampioen Divisie
| | | | | |
| --- | --- | --- | --- | --- |
| # | Team | P | P | D |
| 1 | FC Volendam | 22 | 49 | 24 |
| 2 | Excelsior | 22 | 44 | 22 |
| 3 | FC Emmen | 22 | 43 | 17 |
| 4 | Jong Ajax | 22 | 43 | 16 |
| 5 | ADO Den Haag | 22 | 42 | 26 |
| 6 | Roda JC Kerkrade | 22 | 37 | 15 |
| 7 | De Graafschap | 22 | 37 | 9 |
| 8 | FC Eindhoven | 22 | 35 | 10 |
| 9 | NAC Breda | 22 | 29 | 5 |
| 10 | Jong PSV | 22 | 29 | 4 |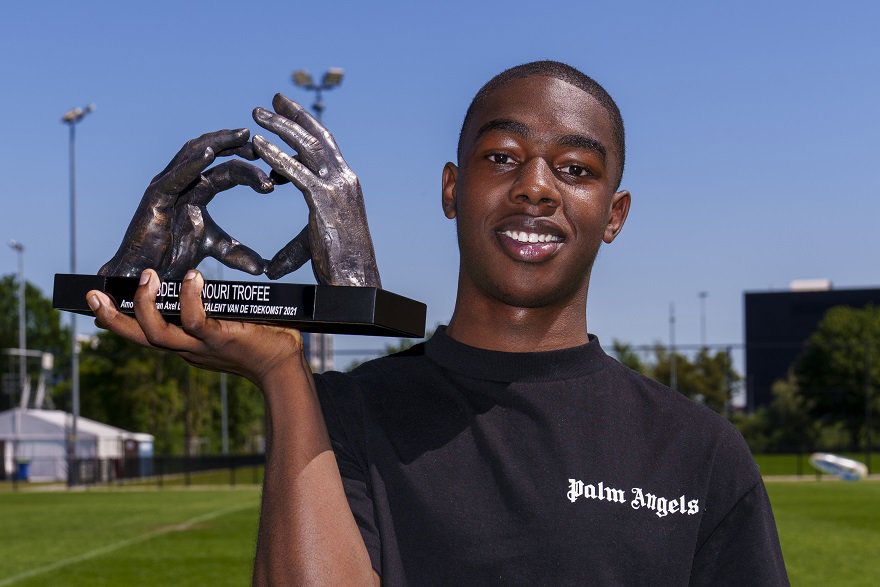 Amourricho van Axel Dongen has been chosen as the top talent from Ajax's youth academy for the 2020/2021 season. He succeeds previous winner, Devyne Rensch. Van Axel Dongen received the Abdelhak Nouri Trophy on Tuesday afternoon.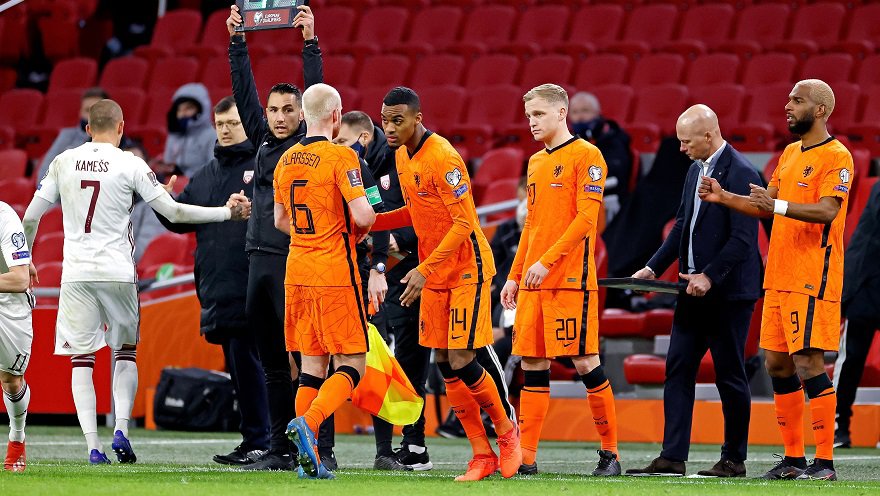 The international break is over. Ajax players will return to Amsterdam in the coming days. In this round-up we cover all the Ajax players' performances during the break for you.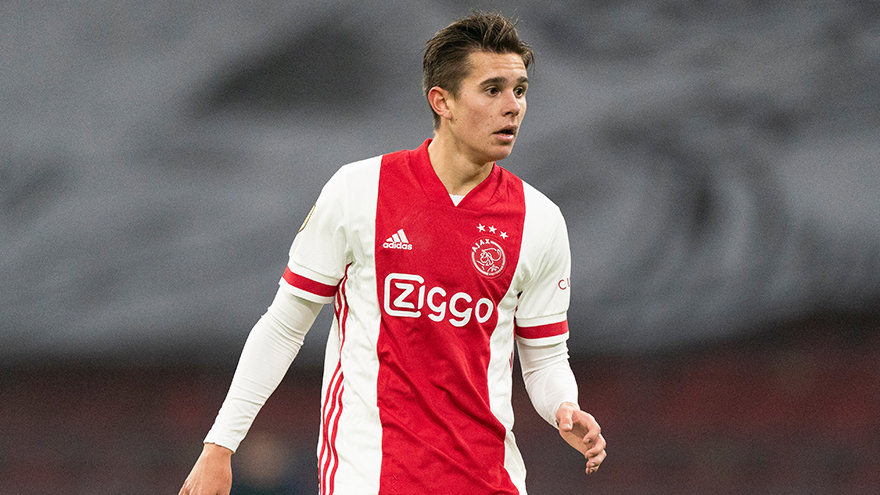 Ajax and FC Nordsjælland have reached an agreement to loan Victor Jensen to the Danish club. The loan is effective immediately and runs until June 30, 2021. Jensen's contract with Ajax runs until June 30, 2023.
Upcoming games
Keuken Kampioen Divisie

Sun 23 January 2022, 14:30

Telstar

-

Jong Ajax

Keuken Kampioen Divisie

Fri 4 February 2022, 20:00

Jong Ajax

-

Jong AZ

Keuken Kampioen Divisie

Mon 7 February 2022, 20:00

Jong Ajax

-

Jong PSV
Results
Keuken Kampioen Divisie

Mon 17 January 2022, 20:00

Jong Ajax

2

-

1

Den Bosch

Keuken Kampioen Divisie

Mon 10 January 2022, 18:45

Jong FC Utrecht

0

-

2

Jong Ajax

Keuken Kampioen Divisie

Mon 20 December 2021, 20:00

Jong Ajax

1

-

1

Helmond Sport
Ajax.CMS.Models.Competition
| | | | | |
| --- | --- | --- | --- | --- |
| # | Team | P | P | D |
| 1 | FC Volendam | 22 | 49 | 24 |
| 2 | Excelsior | 22 | 44 | 22 |
| 3 | FC Emmen | 22 | 43 | 17 |
| 4 | Jong Ajax | 22 | 43 | 16 |
| 5 | ADO Den Haag | 22 | 42 | 26 |
| 6 | Roda JC Kerkrade | 22 | 37 | 15 |
| 7 | De Graafschap | 22 | 37 | 9 |
| 8 | FC Eindhoven | 22 | 35 | 10 |
| 9 | NAC Breda | 22 | 29 | 5 |
| 10 | Jong PSV | 22 | 29 | 4 |
Technical Staff
Mitchell van der Gaag

-

Assistent-trainer

Dave Vos

-

Assistent-trainer

René Stam

-

Keeperstrainer