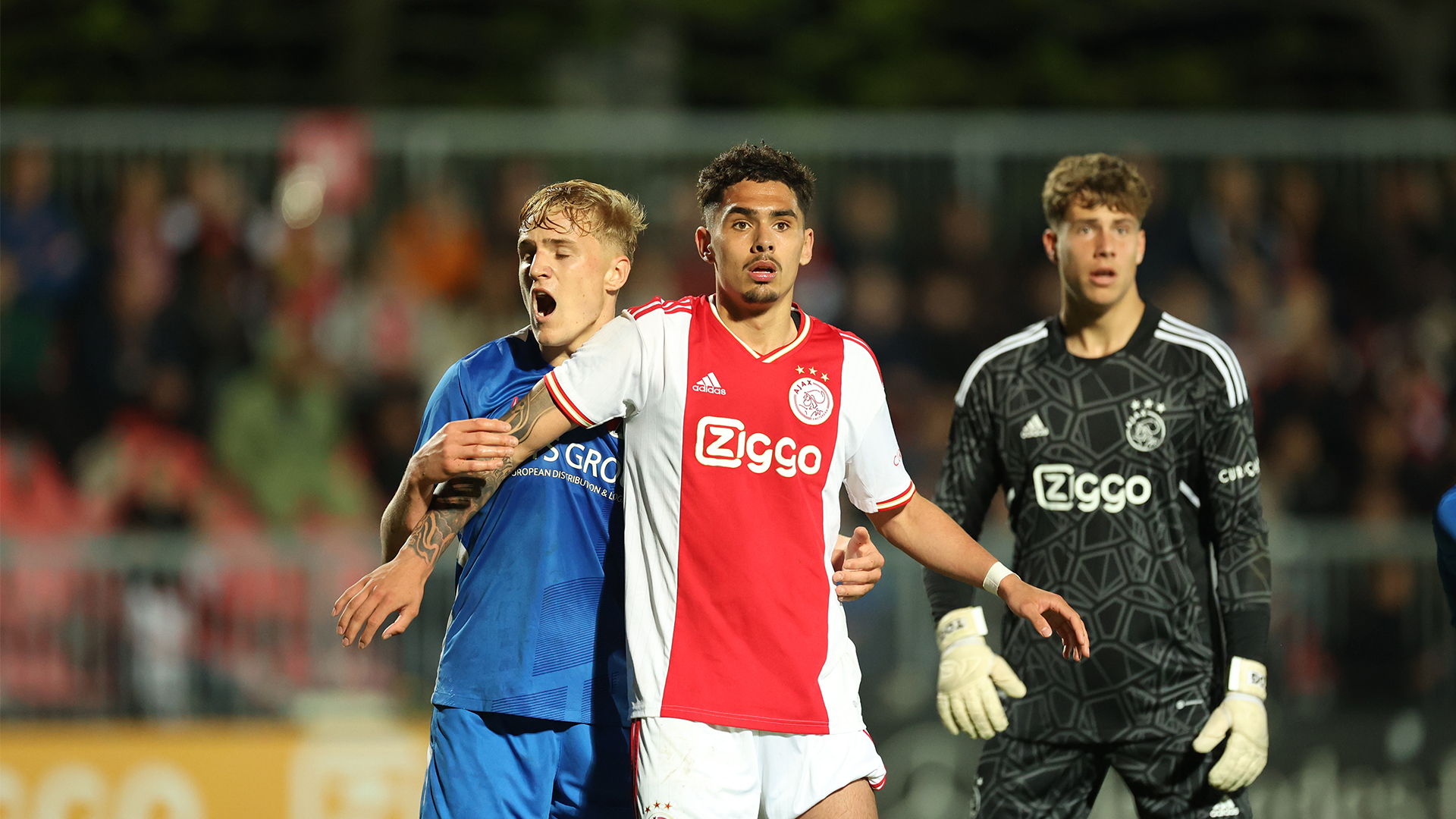 Upcoming games
Keuken Kampioen Divisie

Fri 29 September 2023, 20:00

SC Telstar

-

Jong Ajax

Keuken Kampioen Divisie

Fri 6 October 2023, 20:00

Jong Ajax

-

VVV Venlo

Keuken Kampioen Divisie

Fri 20 October 2023, 20:00

FC Dordrecht

-

Jong Ajax
Results
Keuken Kampioen Divisie

Mon 25 September 2023, 20:00

Jong Ajax

1

-

1

FC Eindhoven

Keuken Kampioen Divisie

Mon 18 September 2023, 20:00

Jong AZ

5

-

2

Jong Ajax

Keuken Kampioen Divisie

Fri 15 September 2023, 20:00

Jong Ajax

3

-

3

FC Emmen
Keuken Kampioen Divisie
| | | | | |
| --- | --- | --- | --- | --- |
| # | Team | P | P | D |
| 1 | Roda JC | 7 | 18 | 15 |
| 2 | VVV Venlo | 7 | 14 | 6 |
| 3 | FC Groningen | 7 | 13 | 8 |
| 4 | Cambuur | 7 | 13 | 4 |
| 5 | De Graafschap | 7 | 13 | 2 |
| 6 | FC Emmen | 7 | 12 | 3 |
| 7 | ADO Den Haag | 7 | 12 | 2 |
| 8 | Jong AZ | 7 | 11 | 2 |
| 9 | FC Eindhoven | 6 | 10 | 3 |
| 10 | FC Dordrecht | 7 | 10 | 1 |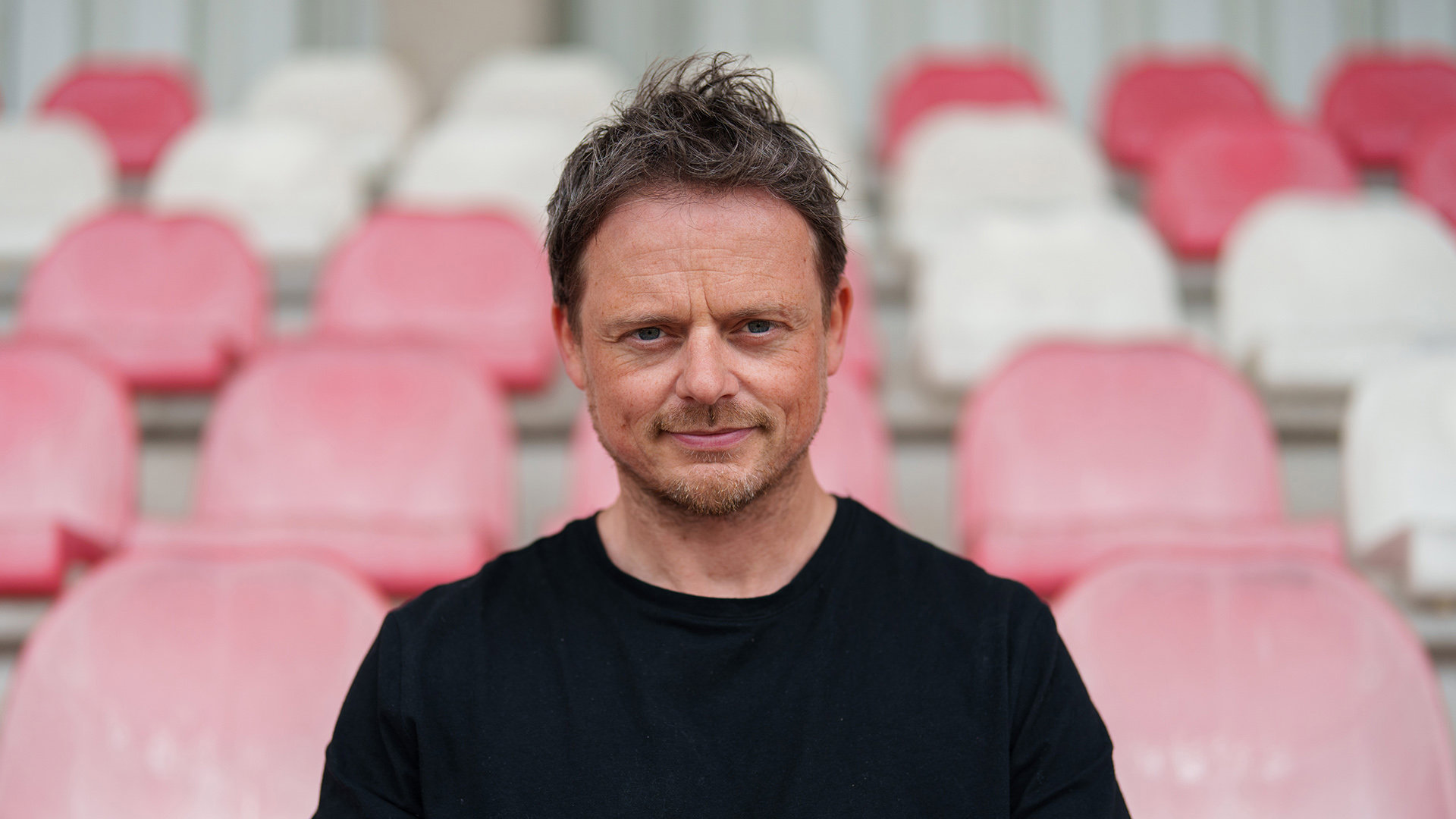 Kelvin de Lang has been Ajax's new Head of Scouting since the start of August. The 42-year-old Amsterdam native speaks to us about his experience at Manchester City, the 'new way of scouting' and his goals for the upcoming period. "It's more than ninety minutes."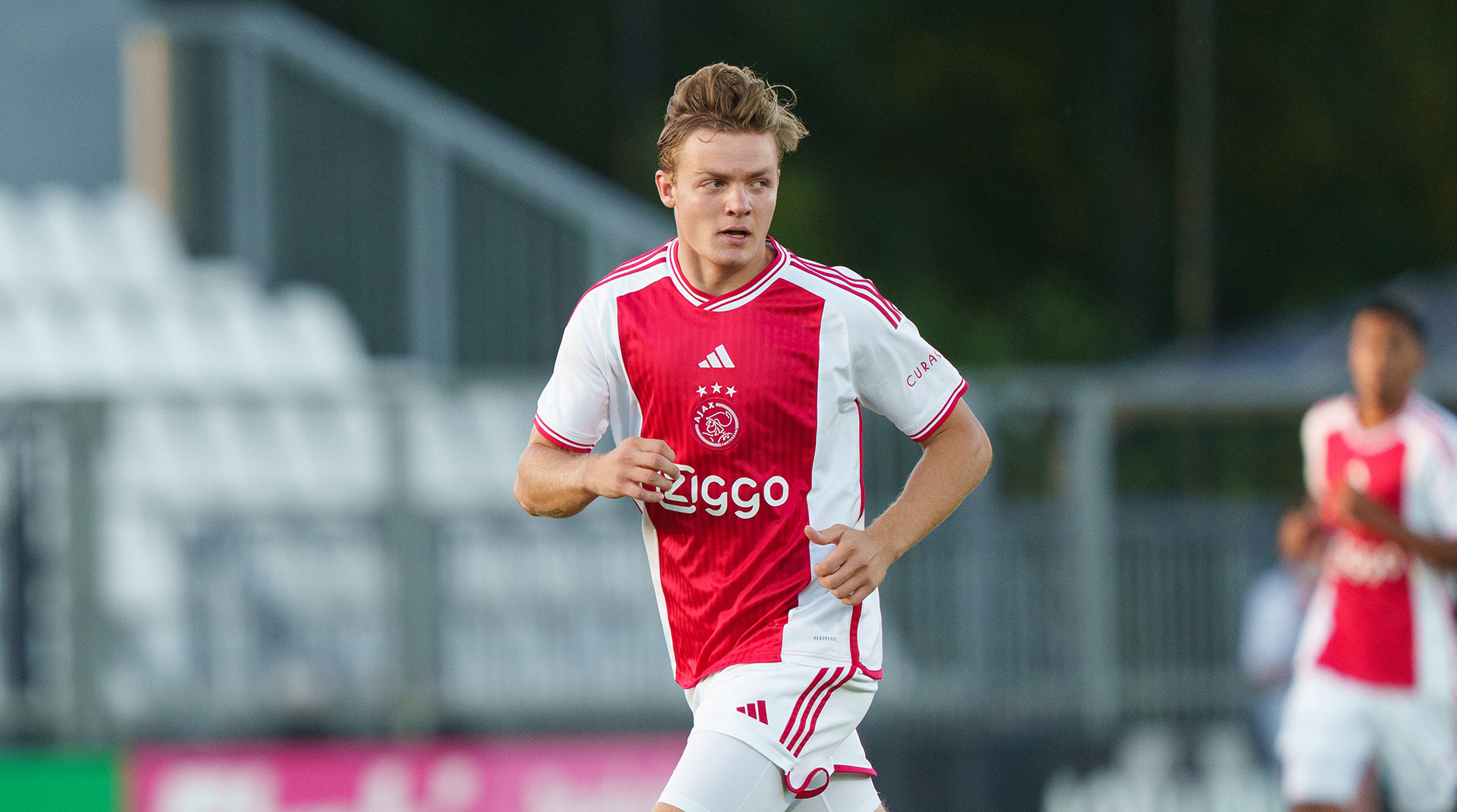 Ajax, Christian Rasmussen and FC Nordsjælland have reached an agreement on the loan of the player to the Danish club. The loan is effective immediately and runs for one season, until June 30, 2024. The contract of the 20-year-old striker at Ajax runs until June 30, 2027. The agreement includes an option to buy for FC Nordsjælland.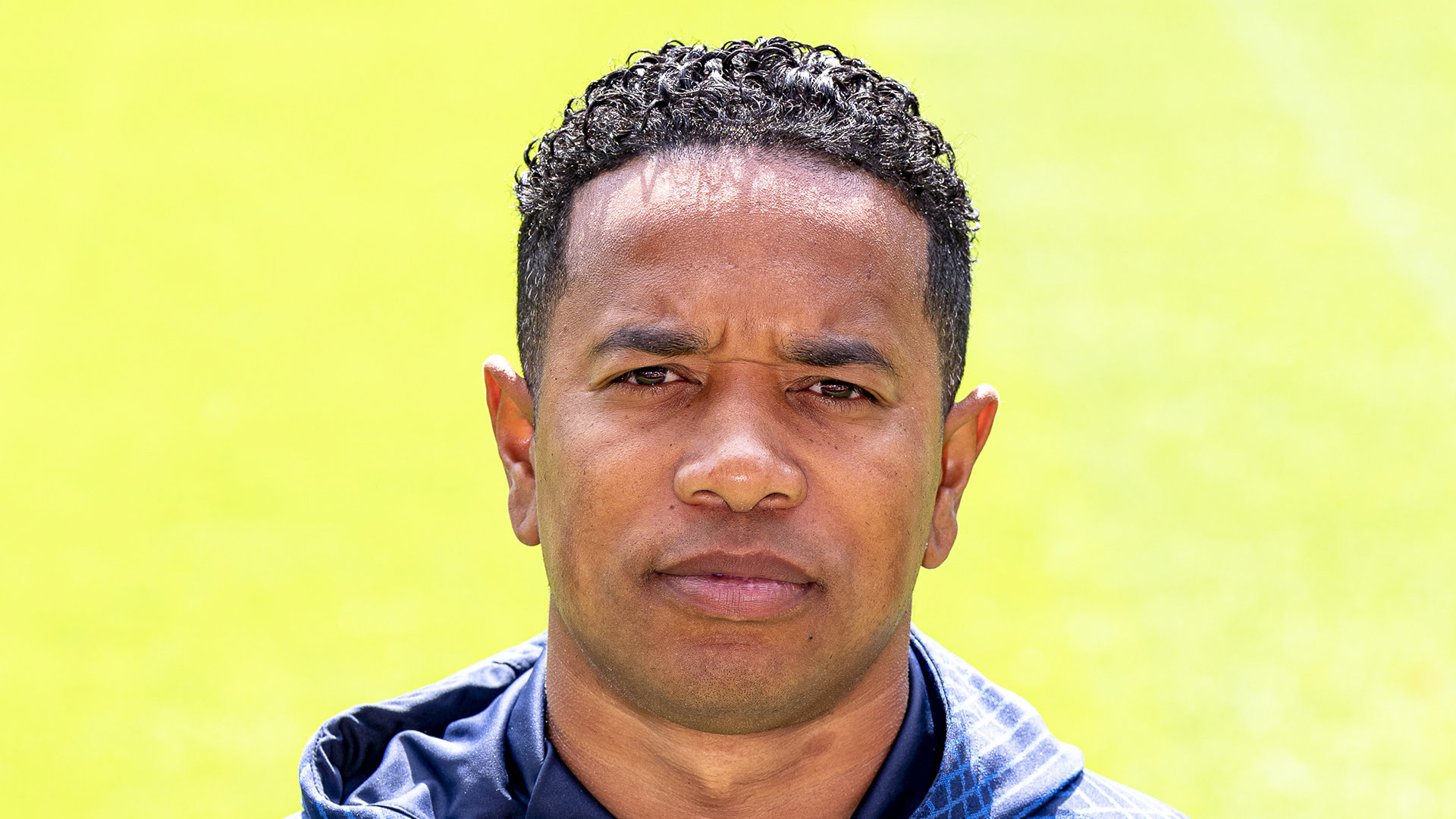 Urby Emanuelson will be added to the staff of Ajax U23. The former Ajax player will be Dave Vos's assistant coach this season. Emanuelson signed a contract starting immediately, which will run until June 30, 2025.
Upcoming games
Keuken Kampioen Divisie

Fri 29 September 2023, 20:00

SC Telstar

-

Jong Ajax

Keuken Kampioen Divisie

Fri 6 October 2023, 20:00

Jong Ajax

-

VVV Venlo

Keuken Kampioen Divisie

Fri 20 October 2023, 20:00

FC Dordrecht

-

Jong Ajax
Results
Keuken Kampioen Divisie

Mon 25 September 2023, 20:00

Jong Ajax

1

-

1

FC Eindhoven

Keuken Kampioen Divisie

Mon 18 September 2023, 20:00

Jong AZ

5

-

2

Jong Ajax

Keuken Kampioen Divisie

Fri 15 September 2023, 20:00

Jong Ajax

3

-

3

FC Emmen
Ajax.CMS.Models.Competition
| | | | | |
| --- | --- | --- | --- | --- |
| # | Team | P | P | D |
| 1 | Roda JC | 7 | 18 | 15 |
| 2 | VVV Venlo | 7 | 14 | 6 |
| 3 | FC Groningen | 7 | 13 | 8 |
| 4 | Cambuur | 7 | 13 | 4 |
| 5 | De Graafschap | 7 | 13 | 2 |
| 6 | FC Emmen | 7 | 12 | 3 |
| 7 | ADO Den Haag | 7 | 12 | 2 |
| 8 | Jong AZ | 7 | 11 | 2 |
| 9 | FC Eindhoven | 6 | 10 | 3 |
| 10 | FC Dordrecht | 7 | 10 | 1 |
Technical Staff
Dave Vos

-

Hoofdtrainer

Michel Kreek

-

Assistent-trainer