Board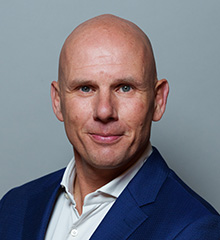 Jan van Halst: Managing Director (temporary and titular appointment from September 4, 2023, until the moment Alex Kroes can be appointed chief executive and chair of the board).
During his professional football career, Van Halst (Utrecht, April 20 1969) played for Ajax, FC Twente, Vitesse, and FC Utrecht. During his time in Amsterdam, he won the league title and Dutch Cup in the 2001/2002 season. After his football career, Van Halst had management and board positions at FC Twente and was the commercial director for sports marketing agency SportFive. The former midfielder is co-owner of training and coaching company Be Robin and a football analyst at Ziggo Sport. The former professional football player has been part of the Supervisory Board since May 26, 2023. Ideally, the Supervisory Board sees Van Halst returning as commissioner, self-evidently considering the related procedure.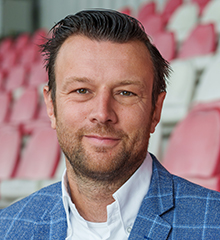 Menno Geelen: Commercial Director (executive)
Menno Geelen (Huizen, 22/01/1982) studied Business Administration at Radboud University in Nijmegen. Geelen has been working for Ajax since the summer of 2010. Before that, he worked for Eyeworks Sport and Sportmarketingbureau Trefpunt. At Ajax he worked for two years as Head of Sponsorship, and has been responsible for the entire commercial department the last four years.
On 1 November, 2016, Geelen joined the board of Ajax as Commercial Director (ex-officio). He was appointed executive director under the Articles of Association at the Shareholder General Meeting on 16 November, 2018.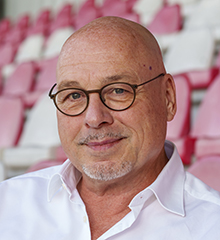 Maurits Hendriks: Chief Sports Officer (CSO)
Hendriks (Amsterdam, 1 januari 1961) was active as technical director of NOC*NSF for over thirteen years. During this time the Netherlands developed the ambition to be part of the best sports countries in the world. Hendriks realized this ambition by strengthening the Dutch top sports climate and forming TeamNL. Formerly he was successful as a hockey coach for the Dutch men (Olympic Champion, Sydney 2000) and Spain (European Champion, 2005). Hendriks was active as chef de mission of the Netherland at three consecutive Olympics.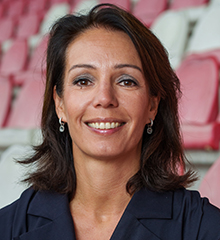 Susan Lenderink: Finance Director
Susan Lenderink (Warnsveld, 30/08/1977) studied accountancy at the University of Amsterdam, where she also completed postgraduate training to become an IFAC Registered Controller. She started her career in 2000 with PricewaterhouseCoopers as an accountant.
In 2003 she switched to De Bijenkorf, where she performed various financial and commercial roles, eventually joining the board in 2012 as CFO. Susan Lenderink joined the board of Ajax as Finance Director on 1 July 2019.
Supervisory Board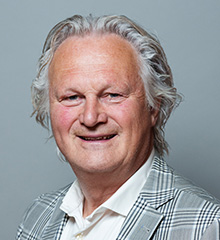 Pier Eringa (President-commissioner at AFC Ajax NV)
Eringa (June 19, 1961) started his career in the police (from inspector to chief officer and chief of police). After that, he was chairperson for the Board of Directors of the Albert Schweitzer Hospital and President-director at ProRail. He continued his career as CEO of the transportation company Transdev and interim manager at the Reinier Haga Hospital. Eringa started his role as chairperson of the Board of Directors at Gelre Hospitals on January 15, 2023.
Eringa has a great affinity with football and with Ajax in particular. He is well-implemented in football due to his role as chairperson of the Supervisory Board of Amateur Football at the KNVB (which he ended in December 2022 at the end of his second term). In this role, he helped improve a safe working and sports climate within the KNVB.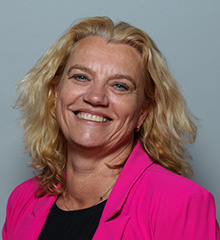 Annette Mosman
Annette Mosman (August 23, 1967) is chairperson of the Supervisory Board at APG. She formerly worked at KPMG Accountants, KPMG Consulting (now Atos Consulting) and Generali Netherlands.
Her additional functions are board member NOCNSF, member Supervisory Board Jeroen Bosch Hospital, board member Stichting TBI and member Supervisory Board Netspar.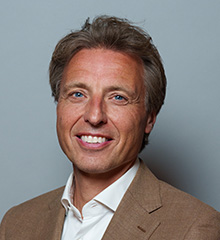 Cees van Oevelen
Cees van Oevelen (April 30, 1971) is a notary and managing partner at Greenberg Traurig. As a football player, he played in the youth and amateurs at Ajax. Over the last years, he had multiple voluntary board positions at the club, at the Ajax Foundation, for example. He was a member of the board of directors but gave up his membership after formally joining the Supervisory board.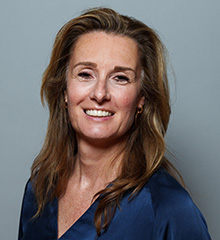 Georgette Schlick
Georgette Schlick (August 4, 1971) is CEO at Fremantle Netherlands and Belgium. She was CEO at DutchView (now NEP) and SBS Netherlands (now Talpa Network). One of her additional functions is a role as commissioner at SD Worx.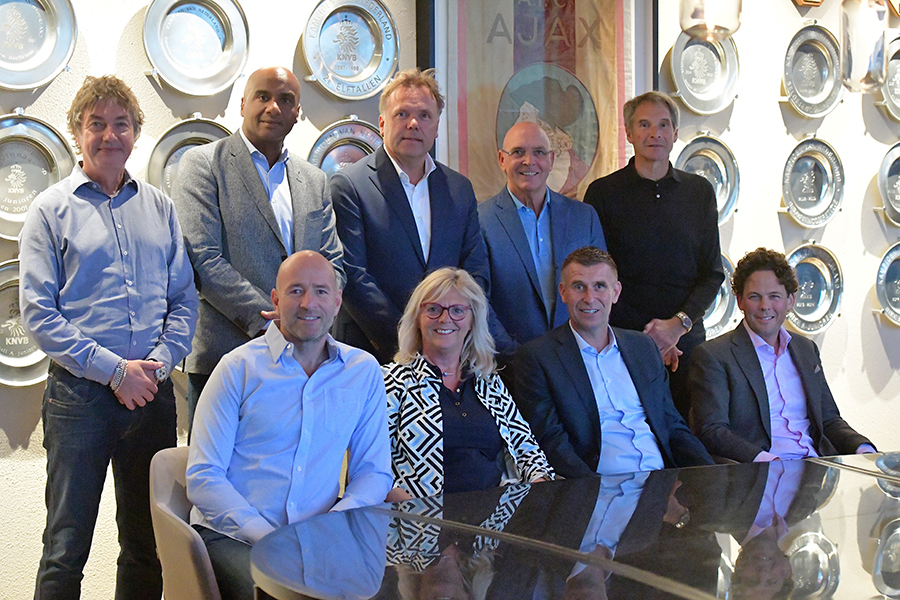 Association
The AFC Ajax association has over 700 members with voting rights and possesses 73% of AFC Ajax limited company shares.
Members of the Association are:
Junior, senior and former amateur football players
Members of Merit
Honorary members
Extraordinary members
Members based on other qualities
All players of Lucky Ajax

Board of Directors
Ernst Boekhorst (chairman)
John Busink
Marjon Eijlers
Giovanni Fränkel
Sirik Goeman
Pim van Dord
René Zegerius
Edo Ophof (counselor)
Christian Visser (counselor)

Annual General Meeting
All members are welcome to attend the Annual General Meeting (AGM). However, junior members and extraordinary members are not allowed to vote.
The meeting is held four times a year. The chairperson is Ernst Boekhorst, the secretary is Ed Lefeber.
Bordjesclub
The 'Bordjesclub' is accessible to everyone who has been a member of the association for over 25 years. The club was founded in 1946 and has 130 members.