By beating Feyenoord, Ten Hag completed a beautiful circle. His first victory and his hundredth both came against the side from Rotterdam.

Logically, the majority of Ten Hag's victories have come in the Eredivisie, where he has won 71 matches. Perhaps most notably, Ten Hag has recorded eighteen victories in European competitions. Ten of these took place in the the UEFA Champions League.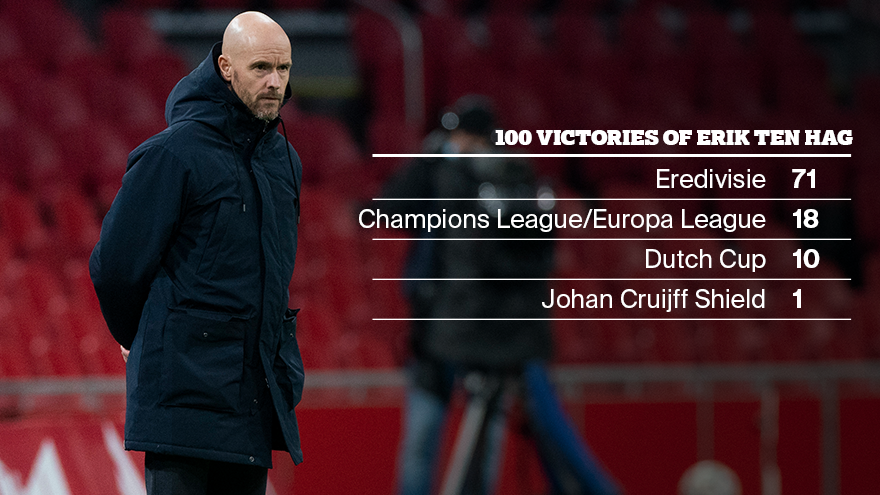 And that's historically quite impressive. Only Louis van Gaal won more often with Ajax in the prestigious tournament. In the mid-nineties, he racked up twenty victories in the Champions League. Frank de Boer follows Ten Hag in the list with seven victories on Europe's biggest stage.