Service
Online assistance: Ajax Fancare will be available for online assistance three hours before the match via Chat, WhatsApp, and Twitter.
Stadium checkout: The stadium checkout will be open for assistance concerning your match visit. You can find this service point across from entrance West D.
#Ajaxdebuut
Is this your first time visiting an Ajax match or are you taking someone for their first time? Share a picture through social media with the hashtag "Ajaxdebuut" and we will send you a unique and official memento of your debut.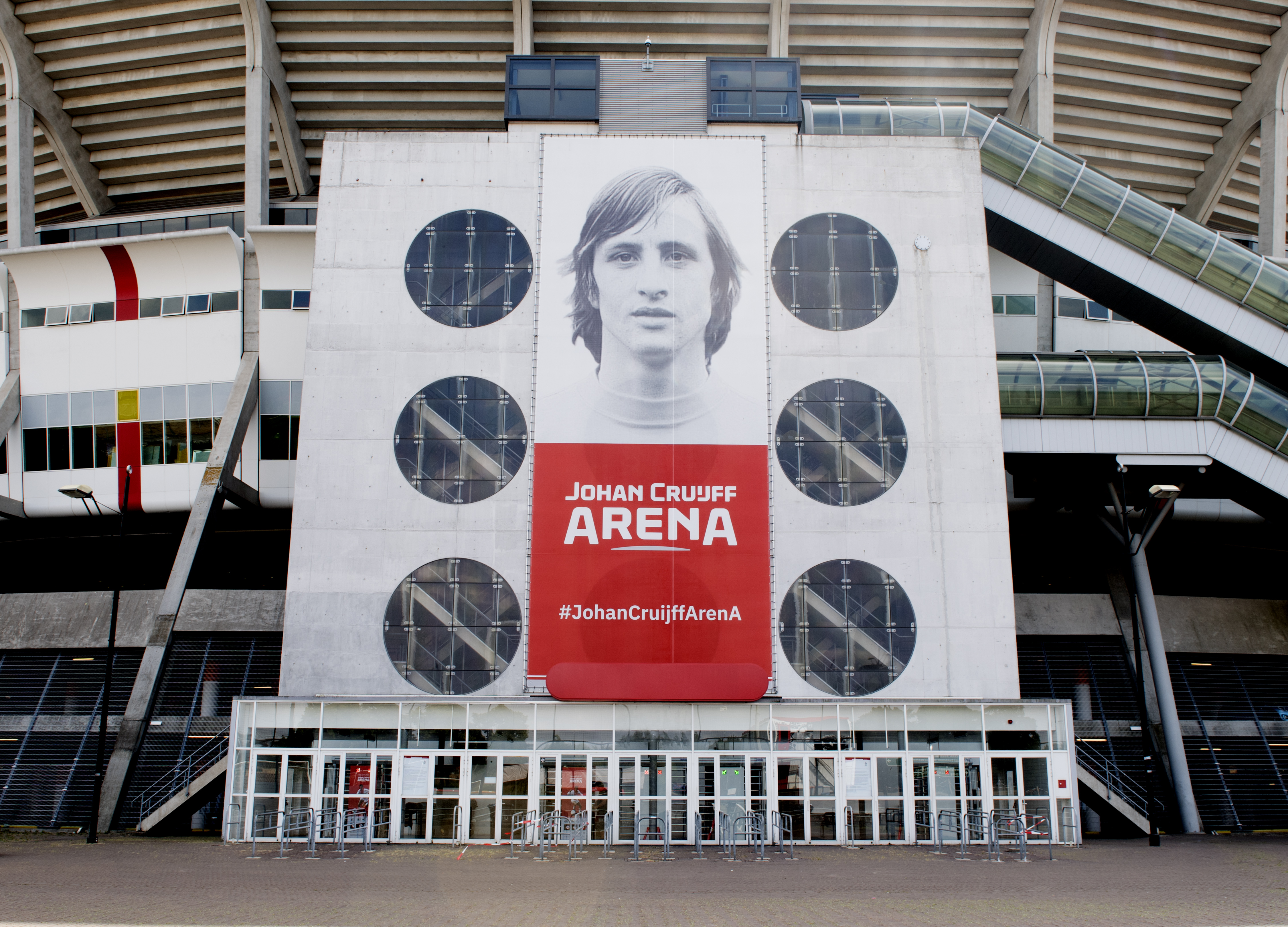 Johan Cruijff ArenA
Opening hours: The stadium is open 1,5 hours before the match.
House rules: Keep to the KNVB Standard Conditions and the Johan Cruijff ArenA house rules. These are the guidelines concerning a stadium ban.
Frisking: It's possible that visitors will be frisked when entering the stadium.
Bag policy: Bags bigger than A4 size are not allowed. Unfortunately, there are no storage facilities available in the Johan Cruijff ArenA. We kindly ask you to keep this in mind. There are however locker facilities like Lockerpoint located in the area around the Johan Cruijff ArenA.   
Banners: Banners and other objects showing discriminating or provocative texts, pictures, or shapes in the eyes of stewards, security or police are strictly prohibited. Banners and flags measuring up to 1m2 are allowed with a maximum of one item per person. Bigger banners or flags must be fire retardant proven by an official certificate of impregnation.
Parking and transport
We offer parking tickets for parking garages close to the entrances of the stadium to keep walking routes short. Your parking ticket will be available via your account in the Ajax App on the day of the match and will be valid two hours before and after the match.
If you travel by public transport you are required to use the station closest to your stadium entrance:
- Entrance A, B, C, D, E, K via Strandvliet or Duivendrecht
- Entrance E, F, G, H, J, M via Station Bijlmer ArenA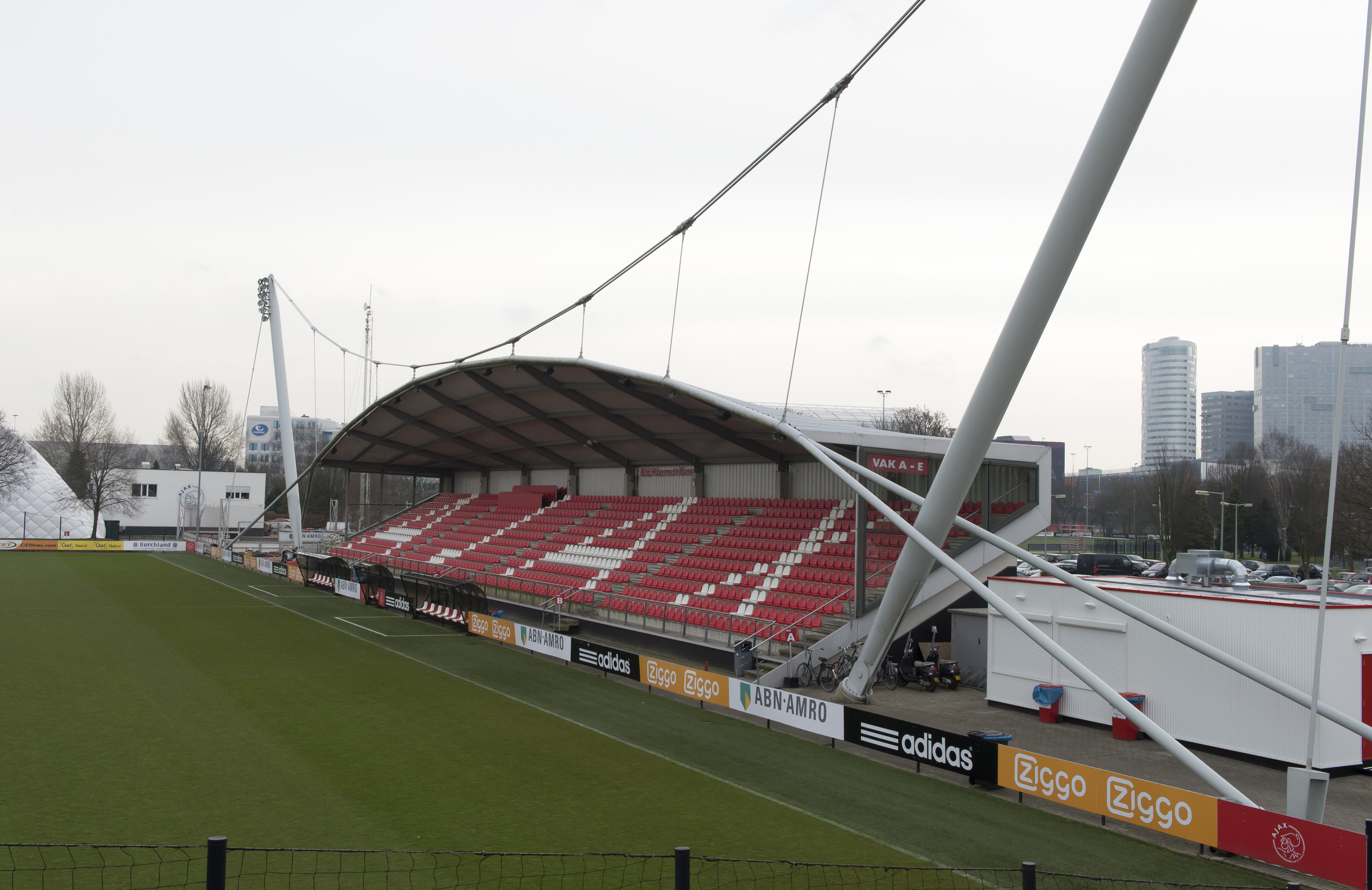 Mobile tickets
All tickets will be sent to you on the Ajax App. You can find and activate your mobile tickets no later than 4 days before the match in the app. It is therefore essential that you download the Ajax App on your smartphone. The app is free and available via the App Store or Google Play Store as 'Ajax Official App'. The Johan Cruijff ArenA is only accessible with a mobile ticket.
The Ajax App offers the possibility to share your mobile ticket with another fan if you are not able to attend the match.
You did not receive your tickets in the Ajax App?
In that case the tickets are probably visable for the last receiver of the mobile tickets via de Ajax App or the original buyer. We advise you to only use the Ajax App when buying tickets from other fans.
Verify your account
Before buying a ticket, you need to identify yourself with a verification. You can verify via iDIN in the Ajax App or via your Mijn Ajax account.
Identify through iDIN
Via Mijn Ajax you can idetify with iDIN. Follow these steps:
Go to ajax.nl with your smartphone and log in
Go to your profile and click 'verify your account'
Choose iDIN and follow the steps
Click 'identify' and send your information to Ajax
Your bank shows the information that will be sent to Ajax, your bank account number will not be visible.
Identificeren middels Mitek
Your bank does not work with iDIN or you don't own a bank account? Follow the steps of 'Mitek' (only available via the Ajax App):
Open the Ajax App on your smartphone and log in
Go to your account in the top right corner and click 'identify yourself'
Choose the document type, use Mitek and follow the steps
When you have successfully identified yourself, it will be shown in Mijn Ajax.
Your data is safe. Your privacy is very important to us, so we will make sure your personal information will be processed with the utmost care. Take a look at our privacy statement here.
Watch this video to learn how you can verify via the Ajax App.
Ajax App
You are not using the Ajax App yet? Download the app for free via de App Store or Google Play Store.