The guides of the Johan Cruyff ArenA know the stadium like no other. They will walk you through the entire stadium tour and really bring the stadium alive with their colorful and extraordinary stories.
Furthermore, you are granted access to areas usually reserved for players and staff. For instance, have a look into the official dressing room of Ajax, take a seat in the dugout and so much more.
Boek stadiontour
What will you see?
✓ Dressing room Ajax
✓ Dressing room opponent
✓ Mixed zone
✓ Players tunnel
✓ Pitch
✓ Manager's dug-out
✓ Press room
✓ Ajax Gallery of Fame
✓ Guide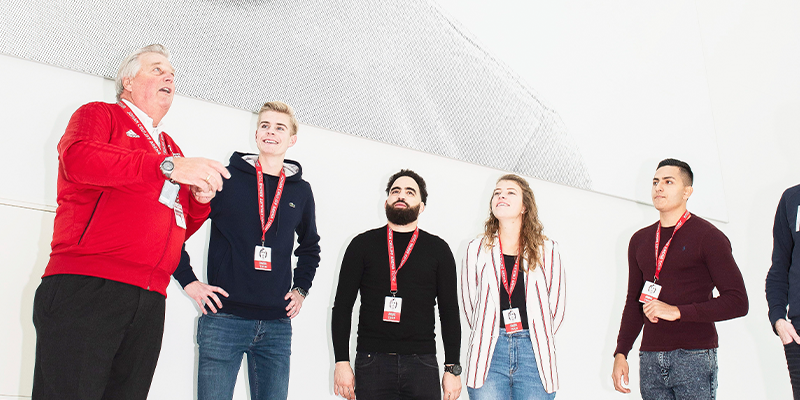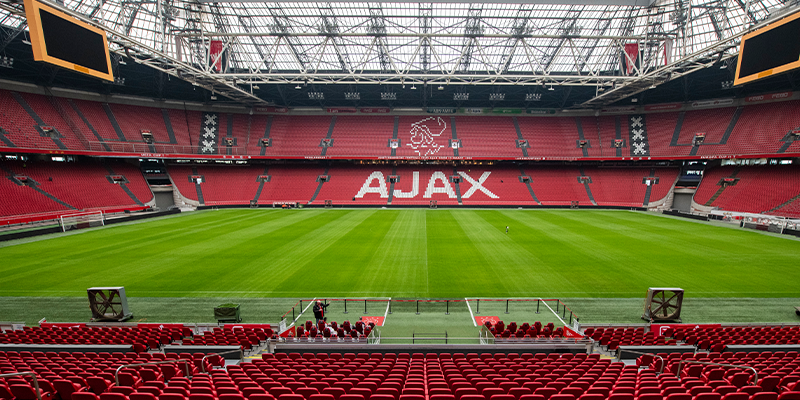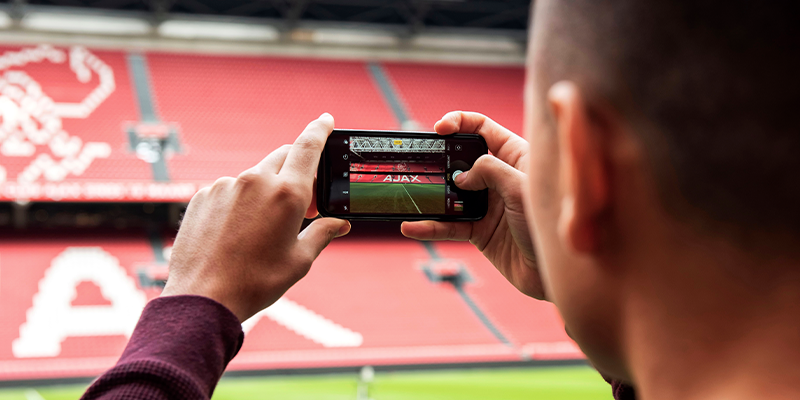 Practical information
How long does the classic tour take?
75 minutes
When can you do a stadium tour?
7 days a week, between 9.30h and 16.30h
Be advised: the Ajax dressing room is not always available during away games due to the room being used by our team. During home games days there are limited to no stadium tours available. This differs per game, check the availability here.
Address and travel info
Johan Cruyff ArenA - Johan Cruijff Boulevard 1, 1100DL Amsterdam, the Netherlands.
From Amsterdam Bijlmer ArenA, it's a 5-minute walk to the entrance of the Johan Cruyff ArenA. Parking is available in the P+R Johan Cruijff ArenA garage under the stadium.
Accessibility
The Johan Cruijff ArenA is well accessible for the disabled. The stadium has enough elevators, escalators, and ramps for wheelchairs. Visitors who are bound to a wheelchair can specially reserve a stadium tour by sending an email to: tour@johancruijffarena.nl.
Book stadium tour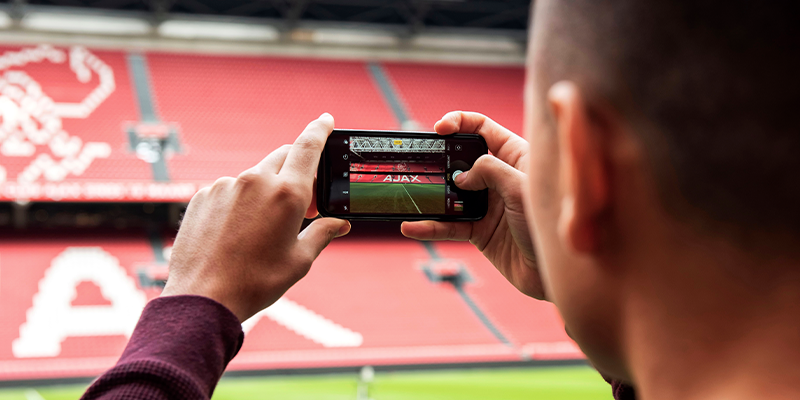 Classic stadium tour
Our guides bring the stadium alive with their colorful and extraordinary stories.
Guided stadiontour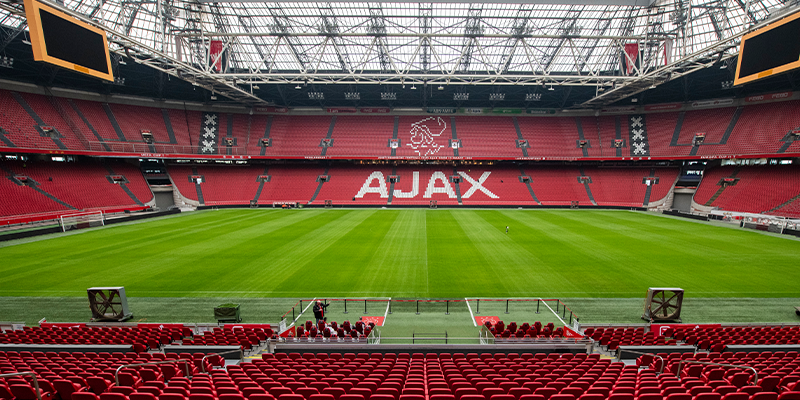 VIP stadium tour
Have a look inside exclusive areas like a skybox and the Royal Lodge.
VIP stadium tour