Hi Aviv. You are officially a part of Ajax. How does it feel?
"It still sounds a bit crazy. I am an Amsterdammer, born and raised. I know what the club means to the city and the supporters in the Netherlands and beyond. It still feels a bit unreal that I'm going to work here now, but I'm really looking forward to it."
So being born and raised in Amsterdam, have you always been an Ajax fan?
"Absolutely. Outside of the last five years in Barcelona, ​​I have always lived in Amsterdam. The first team I can remember as a young Ajax fan was with Shota Arveladze and Nikos Machlas playing up front. It must have been a bit around 1999/2000? As a child you quickly know that Ajax is the biggest club in the Netherlands, but also one of the biggest in the world."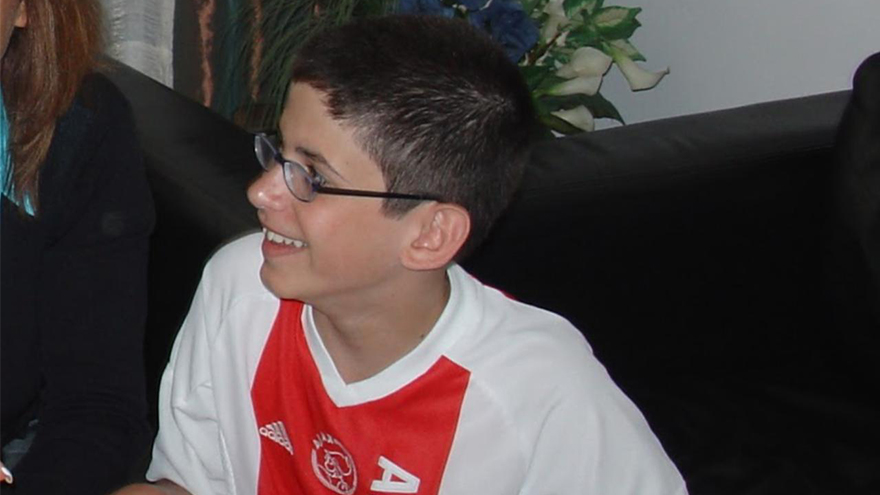 You not only lived in Barcelona, you also worked for FC Barcelona. From the time you started there until now, the landscape on social media has changed quite a bit. Were you part of the movement to give social media at FC Barcelona a personal feeling? The feeling that you are there as a fan, so to speak...
"You could see it that way. When I started at Barcelona, ​​the concept of a social media 'host' was still new, and Barça was the first club to have a host. I noticed that it was all a bit new for the club, understanding how to deal with the role, especially if that person is also close to the players. Now, having a host is almost indispensable for the social media channels of clubs all over the world."
Have you followed Ajax's development in recent years while being the host at FC Barcelona and 433?
"Yes, of course you follow clubs in a slightly different way. You look around you at how different clubs put themselves on the map in the media world. Ajax is a major player in this. Every month we received the figures in the field of social media and interaction on the various channels. Ajax was always there among all the other top clubs."
"In the financial field, you can barely compete with the top clubs. So much money is involved. But you can still distinguish yourself in the media field. Just look at how Ajax has done that in recent years with matchday videos or that campaign with the melting of the Eredivisie trophy."
How do you hope to contribute at Ajax? What will your role be in the media team?
"We already have a great team. I especially want to be able to be creative and make cool content for the fans. My role will be a little less on social media side and more as a presenter. It will be mostly about fun content with the players."
You succeed David the Host. You know him from your time together at 433. Have you talked to him about your move to Ajax?
"For sure. David is one of my best friends. We're doing another podcast together, so I see and speak to him regularly. He mainly told that me Ajax is a very friendly club. That you have access to everything and that everything is well organized."
What are you first days at Ajax like?
"Luckily I already know the club a little bit and the people who work here. I've been on the run for the past few weeks. On Sunday I will go to the training camp in Austria. The Johan Cruijff Shield is right around the corner. That is of course the beginning of the season."