Johan Cruijff, Ton Pronk, Frank Rijkaard, Barry Hulshoff, Henk Groot and Edwin van der Sar: these are just a few of the 25 former Ajax players with more appearances for Ajax than Stekelenburg. This wonderful milestone merits a reflection on the Dutchman's journey in Amsterdam. Let's start by going back to last summer…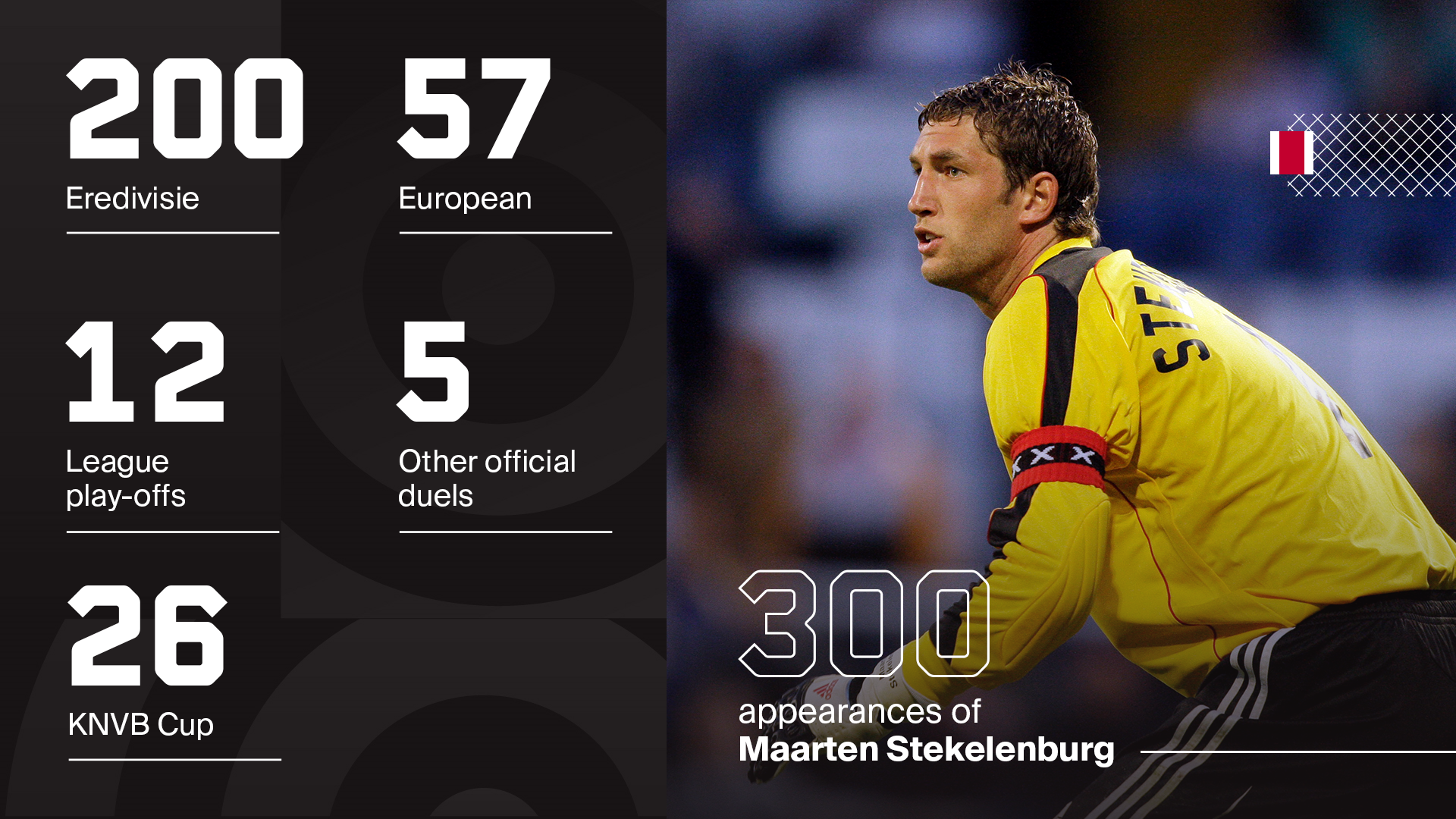 The return
On June 22, 2020 Stekelenburg returned to his former club. The 37-year-old had spent a decade in various foreign leagues and decided to come back home. He was back where he made his breakthrough as a youth player, back to where he first showed his quality on the big stage.
After his time with AS Roma, Fulham, AS Monaco, Southampton and Everton, Stekelenburg was originally given a role at Ajax as second goalkeeper behind André Onana. However, due to the suspension that the Cameroonian received in February, 'Steek' found himself in the role of the first keeper from then on.
The experienced man from Haarlem played his first official minutes since his return to Ajax against AZ and kept a clean sheet. Stekelenburg grew back into his role and was even included in the squad for the Dutch national team in March 2021. His last call up was in November 2016.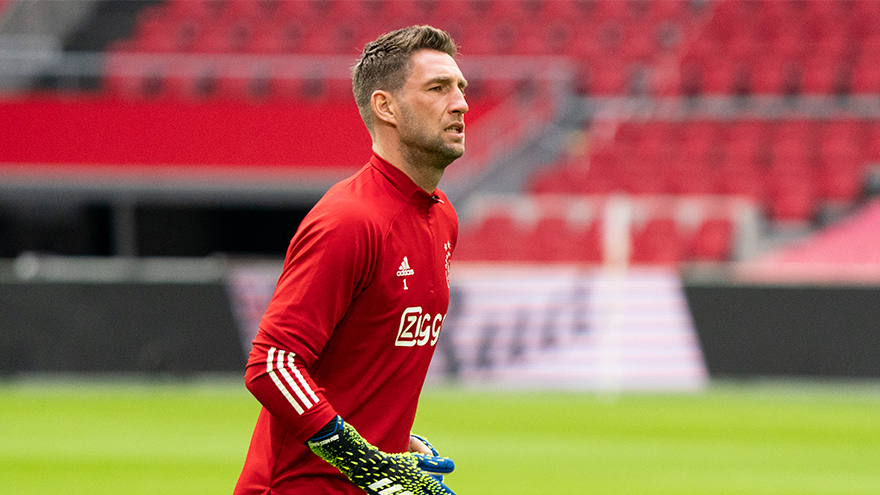 In his 299 games so far, Stekelenburg has 114 clean sheets. He's won 194 matches, with a win rate of 65 percent.
Impressive statistics
In 2010, the Dutchman recorded his longest streak of not conceding a goal. In that season, under Martin Jol (2009/2010), Stekelenburg and Ajax go from March 25 to April 25 without letting a single ball cross the line. His longest winning streak at the club also came from that season, going from 28 February to 13 May 2010 without suffering defeat.
Although Stekelenburg only won the KNVB Cup that season, his next season would end with Ajax as champions. Under Frank de Boer, Stekelenburg was the club's first option at goalkeeper, but was injured.
As a result, he missed the famous title-deciding match on May 15, 2011 against FC Twente. Kenneth Vermeer replaced him on the day, Ajax were victorious and after the final whistle Stekelenburg, together with captain Jan Vertonghen, lifted the trophy, securing his second Dutch league title.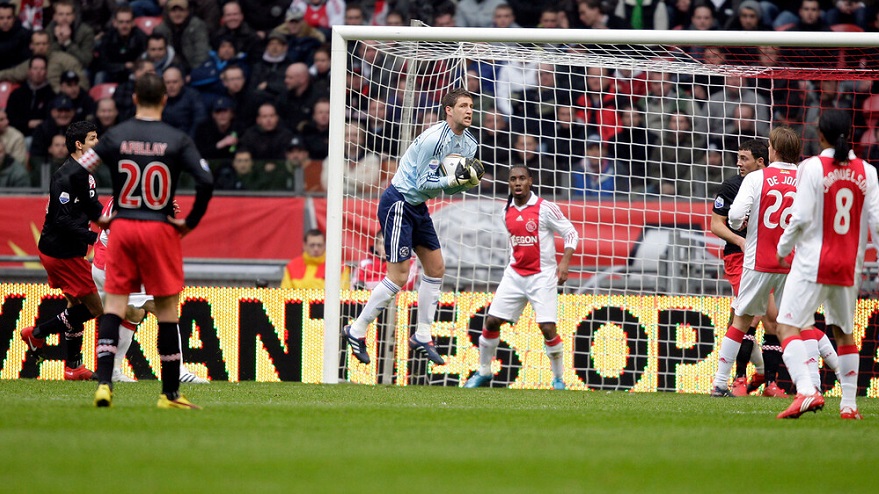 First title-decider in the starting XI
A decade later, Stekelenburg faces FC Emmen with the chance to seal his third Eredivisie title with Ajax. It could be his third league title, but the first time in which he has actually played in the title-deciding match.
When Ajax won the league against NAC Breda in 2004, Stekelenburg was in the reserves. Six seasons later, (see above) the situation was the same through injury. Stekelenburg had luck on his side against Emmen and capped off a strong season with the perfect icing on the cake.
As the oldest Ajax player ever in the Eredivisie and the Ajax goalkeeper with the most matches this century, this milestone has the Dutchman looking for more. This summer, Stekelenburg aims to be a part of the European Championship and who knows, perhaps there's more room in his record books. 
Honors
On August 11, 2002, the Dutch international won his first trophy in the form of the Johan Cruijff Shield. In the match against PSV (3-1), Stekelenburg made his official debut, which immediately resulted in silverware. His Eredivisie debut followed a week later, after which his first Eredivisie title was recorded in 2004. Four months later, Stekelenburg earned his first call up for the national team.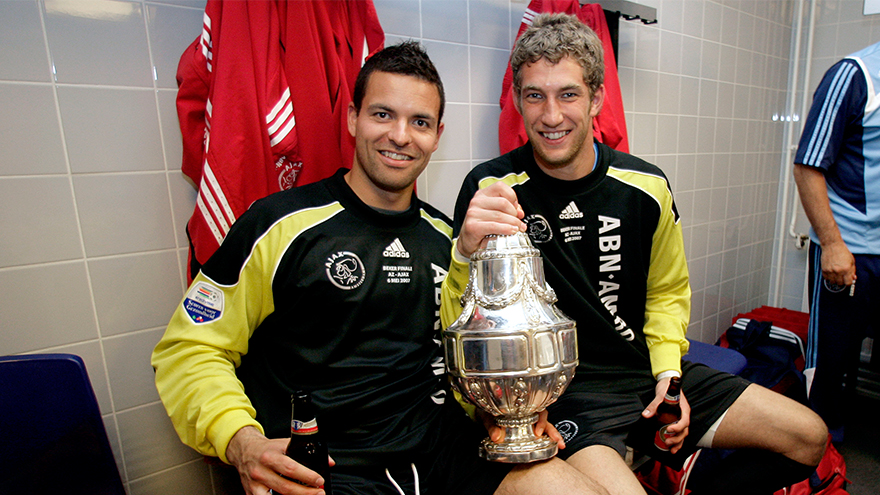 In May 2006 Ajax won the KNVB Cup, with Stekelenburg in goal. A year later, Stekelenburg he played a leading role in a tense penalty shootout against AZ. He makes the decisive save against AZ's Ryan Donk and helps Ajax seal the KNVB Cup.
His next trophy with Ajax followed in 2011. That Eredivisie title was the fifth official trophy for Stekelenburg as a first team player, a trophy that was well deserved given his 14 clean sheets on the season. Stekelenburg had shown his quality and departed to play in Italy before playing a decade in various competitions, finally recently returning to Ajax.
The circle is complete
It all seems meant to be, but Stekelenburg is far from finished. "This is the best there is," he said earlier this season. "I just do my best and work hard. I feel in great shape and as long as I feel that way, I will continue. I know my role and every footballer wants to play. I haven't done that much in recent years, but when I have played, it's gone well. I'm going to continue in that way, contribute my part and try to win trophies with Ajax."