Ajax have reached an agreement with Maarten Stekelenburg about his return to Ajax. The goalkeeper is a free agent when his contract at Everton FC ends and has signed a deal for one season, running from August 1, 2020 to June 30, 2021.
Stekelenburg was born on September 22, 1982 in Haarlem. He came through the Ajax academy and played for the first team from 2002 to 2011. The goalie made his debut in Amsterdam on August 11, 2002 during Ajax-PSV (3-1) and played 282 official matches for Ajax during his first spell at the club.
The former Dutch international (58 caps) won three Dutch titles with Ajax (2002, 2004, 2011), 3 KNVB cups (2002, 2005, 2007) and 4 times the Johan Cruijff Schaal (2002, 2005, 2006, 2007). During his career he also played for AS Roma, Fulham, AS Monaco and Southampton. In the previous four seasons (2016-2020) he played for Everton.
'After good talks with Marc Overmars and Erik ten Hag, it was an easy decision.'
Director of football Marc Overmars: "Maarten Stekelenburg is not just a household name, but also a goalkeeper we have a need for. Bruno Varela has returned to Portugal. It is our intention to let Dominik Kotarski go on a loan deal, so he can gain experience playing at a high level. We have a lot of faith in him. Maarten knows what to expect here after our talks and from August 1st on will be one of the three goalkeepers in the first team. I believe he brings quality as well as experience due to his age and helps to balance the squad.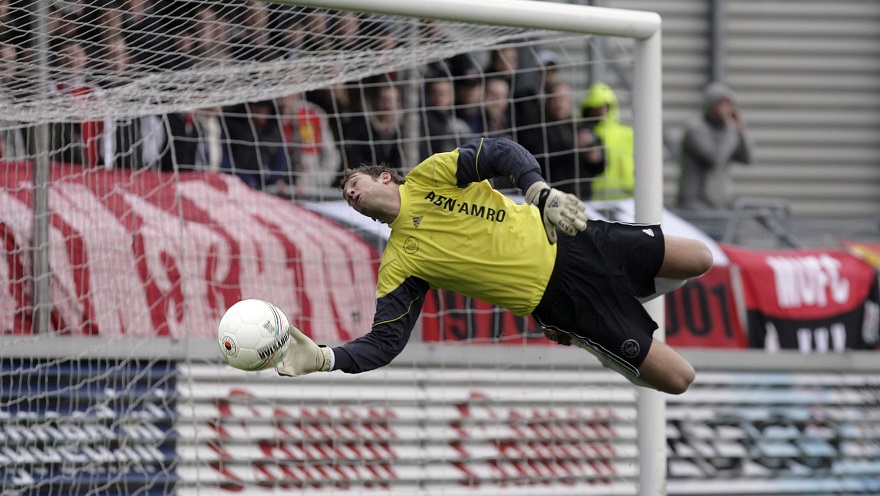 Joining in August
Maarten Stekelenburg: "Of course I am very happy to have the opportunity to return to Ajax, the club where it all started for me. As a family we were set on returning to the Netherlands and my hopes really only went out to one club. After good talks with Marc Overmars and Erik ten Hag, it was an easy decision. I am looking forward to it. I will finish the season at Everton, I just recently extended my contract with a few weeks fort hat purpose. After that I will join Ajax in Amsterdam as soon as possible to start the new season in August.