Born in Amsterdam, he started with Ajax in the U8-level team in 2010. There, he played together with Ryan Gravenberch, Kenneth Taylor, Jayden Braaf and Donny Warmerdam. Dennis de Haan and Joop Leeuwendaal were Brobbey's first coaches that season.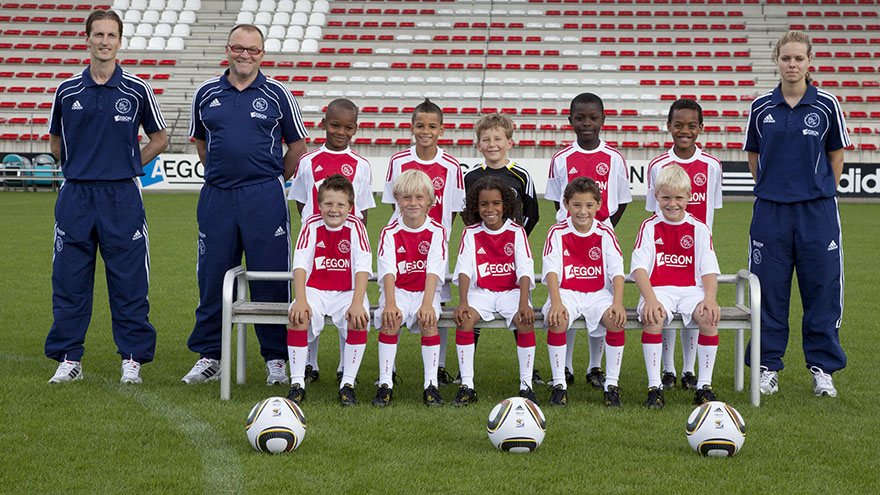 Captain
Brobbey played with two of his closest friends, Gravenberch and Taylor, for his entire youth. In the U9 team, he began to show off his knack for goal scoring. Brobbey often wore the captain's armband, sharing it with Taylor at the academy. "I was captain in U9, but in U10 it was Kenneth. In that team, he was a real leader," Brobbey said later.
Brobbey's youth at Ajax was successful and full of goals For several years he was top scorer in the domestic league and was a champion with the U17 and U19 teams. In 2019, Brobbey played a key role in the title race with Feyenoord U19. Partly tanks to a goal from the Amsterdammer, Ajax beat Feyenoord at the Toekomst that year.
Debut
Not long before that match, Brobbey made his professional debut for Jong Ajax in the Keuken Kampioen Division. On October 15, 2018, at the age of sixteen, he played his first minutes on the road against Jong PSV. "Thanks to my effort with Jong Ajax, I earned a spot on the bench against Fortuna Sittard," said Brobbey.
On October 31, 2020, Brobbey made his debut for the first team in a 5-2 win against Fortuna Sittard. Entirely in line with Amsterdam tradition, he was instantly on the scoresheet. After coming on in the 66th minute, he made it 3-1 in the 74th minute. In his debut season, he eventually found the net three times in the Eredivisie.
Brobbey also scored three times in Europe that season. On February 18, 2021, he scored his first European goal for Ajax in the 1-2 victory against Lille. "That feels great. The coach told me to give everything." At the end of the month, that goal earned him the Lasse Schöne Trophy for the Goal of the Month.
Breakthrough
Brobbey won the double with Ajax in that season and, together with Devyne Rensch and Jurriën Timber, who also made their break through that season, had a fantastic year. "We have been important for team and have won trophies. The three of us have a good connection, also outside of Ajax", said Brobbey last year. He left for RB Leipzig in the summer of 2021. Prior to his departure for Germany, he played nineteen times for Ajax, scoring six goals.
His time at RB Leipzig was short-lived. In the winter break of last season, Brobbey came back to Ajax on loan for six months. The forward was happy to be back. "At Ajax they said they would see me again soon, that's what happened", he laughed.
Important in title race
During his loan period, the striker impressed and played an important part in winning the 36th league title. On January 16, 2022, during the match against FC Utrecht, Brobbey made an instant impact in what his first match back at the club, scoring twice. Afterwards, he was happy in front of the camera. "I am very happy to wear the red and white again."
One week later, the striker was again important in a huge clash against PSV (1-2). In Eindhoven, Brobbey scored the opener. He shone again against NEC in the thirtieth game of the season. Just when it looked like Ajax would drop points in the title race, Brobbey came on and scored to turn the tide.
In that six months, he played thirteen games for the first team, in which he scored seven goals. Now Brobbey is back at 'his' Ajax, the club where he started his football career and where he is on the hunt for even more goals and trophies.