The Dane was given the green light by his doctors in December to resume his football career after completing months of individual recovery.
Because he wears an ICD, inserted after he suffered a cardiac arrest during the European Championship match between Denmark and Finland, he had to cancel his contract with Inter. Professional athletes are not allowed to play with an ICD in Italy – the only country in the world with such a rule.
Until that happens, Eriksen will be allowed to train with Jong Ajax at the Toekomst. "I am very happy to be here. At Ajax I know the people, it feels like coming home because I was here for so long. All facilities are available here and with Jong Ajax I can train at a high level in a group. That's the perfect foundation for me at the moment. I want to be at my best again as soon as possible so that when I find a new club, I can perform well there as quickly as possible."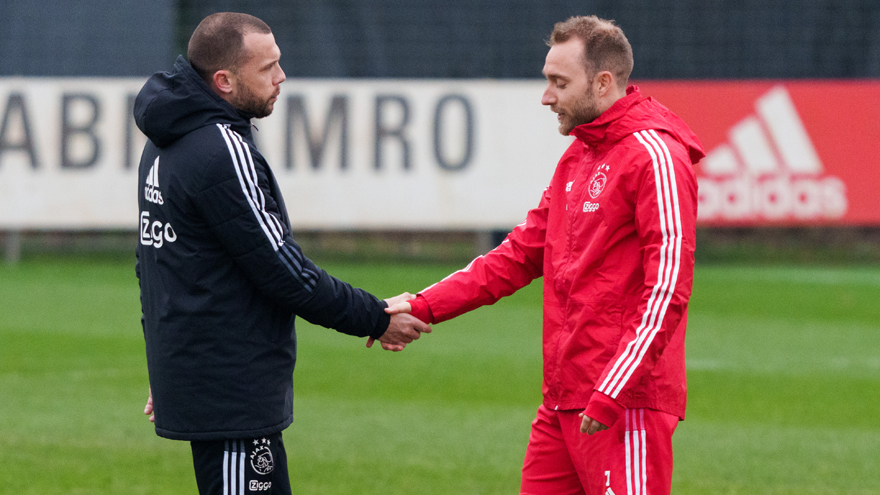 As a trainer of Jong Ajax, John Heitinga sees what the 29-year-old's presence during training does for his players. "If a former player and, moreover, a self-trained product of ours knocks on the door of the club in this situation, we have no doubts, of course he's welcome back. It's great that he can train with us. Christian is a footballer who is an example for many of our boys, a source of inspiration for the youth to move up."