Our main guest was Christian Poulsen, Ajax's Danish assistant trainer. The former midfielder is one of the many Danes who fitted right in at Ajax. Poulsen played at Ajax for two years (2012-2014), winning the championship in both years. Curiously enough, during his time at Ajax Poulsen had a rivalry with Eyong Enoh, this season's permanent co-host on the Ajax Podcast.
Clearing the air
Presentor David the Host could not resist briefly touching upon this during the podcast. "The air has officially been cleared." Enoh joked when the subject was brought up, much to Poulsen's amusement.
It soon became apparent that there was a lot of mutual respect between the players. "The first time we met each other was in preseason", Enoh explained. "I came back a little later because of the World Cup. We immediately had to get started with a fitness test. After about 16 or 17 minutes of running a lot of the players were knackered, me included. But Christian was still running. It was then I knew: it is what it is."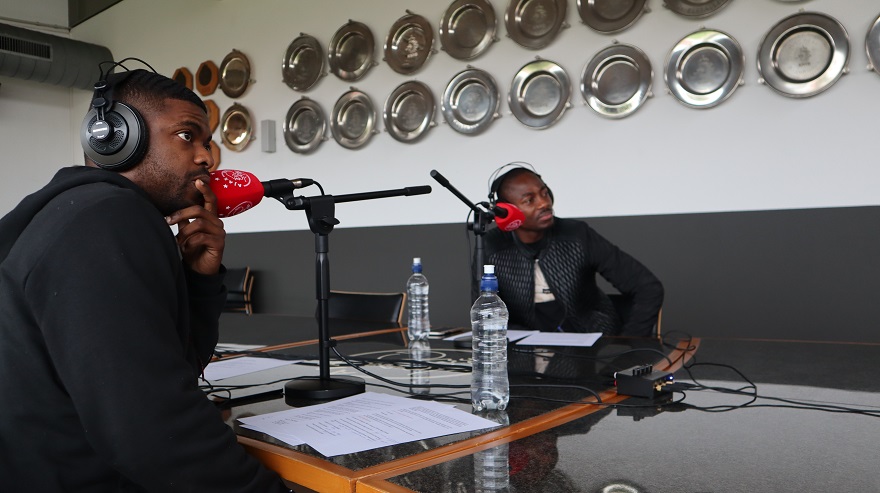 'Most fun playing at Ajax'
Poulsen had an extensive career, playing for clubs such as FC Kopenhagen, Schalke 04, Sevilla, Juventus and Liverpool, but he says the place he enjoyed most was Amsterdam.
"Of all the clubs I played for, I had the most fun during my time at Ajax. The balance with my wife and family was great. Amsterdam is also very similar to Kopenhagen. When I look back on it now, maybe I should never have left."
Out of Eriksen's shadow
An episode about Danish Ajax players would not be complete without talking about Lasse Schöne. Poulsen played alongside the Danish Mr. Ajax himself. "I think he's more famous in Amsterdam than he is in Denmark. He went to the Netherlands at a young age and for a long time he was in Eriksen's shadow. Since Christian left however, Lasse has come into the spotlight and now also plays for the Danish national side. I remember Lasse as a kind and cool-headed person who really loved football."
We also had a very special Far Away Fan, in the form of Viktor Fischer, the midfielder who won two Eredivisie titles with Ajax. The current FC Copenhagen attacking midfielder will always have a place in his heart for Ajax. "The bond with Ajax you get as a Dane is very strong. I'll always love the club and I'm really pleased with the time I spent there."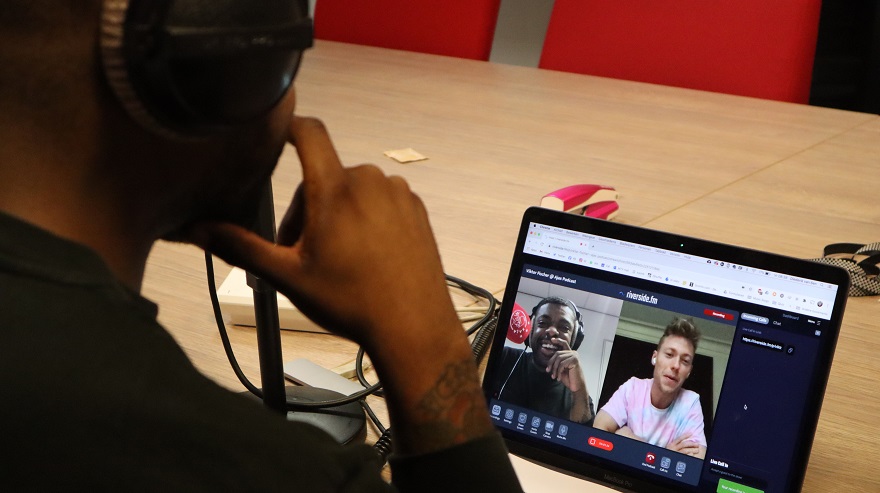 The broadcast is now only available on JUKE and the Ajax channels, and will be on all the other podcast apps too as of Monday afternoon.
On JUKE, you can also listen back to all the other episodes of the Ajax Podcast.