People person
Former Ajax player Theo Janssen played for FC Twente from 2008 to 2011, where Schreuder was an assistant coach as of 2009. Janssen and Schreuder had and maintain a good relationship. "At that time, I always met Peter Wisgerhof and Alfred before training at a gas station. Then, we would drink a cup of coffee and discuss football, every day."

Janssen is very positive about his former coach. "He is a people person and deals with different cultures very well. He has very good people skills. Alfred was always making chit chat about things other than football."

Schreuder and Janssen often talked about the former's position on the pitch. "Obviously, we both played in midfield. Therefore, we talked a lot about my positioning and how I could improve in it. Alfred used images to show me what I could do better. He was very focused on details, in order to make improvements overall." It is precisely the latter that distinguishes Schreuder as a coach, says Janssen. "Alfred went just a little deeper into everything."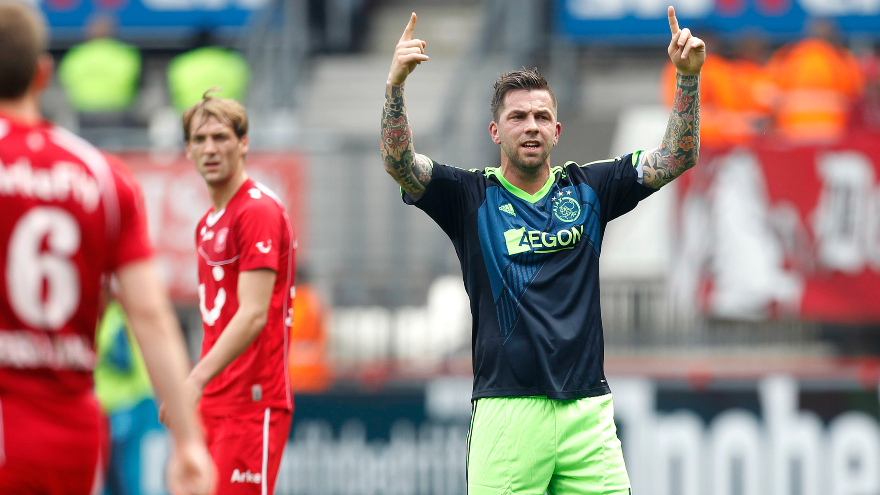 The midfielder is sure that Schreuder will succeed. "That's simple; he wants to play football with an attacking and attractive style. Football is his number one priority, just like with Ajax."

Janssen is now also making progress as a trainer, using the lessons from his former coach. "I am very concerned with the details and making individuals better. Coach often look directly for big picture improvements, that is not possible. You have to start small - explain in detail what you expect from each player. I picked that up from him."

Brothers
The new coach's brother, Dick Schreuder, is in charge at PEC Zwolle. In his youth, Dick did not see his brother becoming a coach straight away. That came later. "At about 24, at RKC, I saw that. As a player, he was already involved a lot in establishing the team. He was already very strong tactically then," said Dick.

In the summer of 2019, the current PEC Zwolle coach was his brother's assistant at Hoffenheim in Germany. The collaboration went well. "Certainly on the training field and during match days we complemented each other well. I arranged many things off the football pitch. I saved him from dealing with that. We did everything together on the field. The click was very good."

The brothers have a lot in common. "We are both very straightforward and clear. In the end, we were on the same level in many areas. It has to be, otherwise the collaboration would not have gone well. It was very clear about the way we wanted to play, we didn't have to overcomplicate things."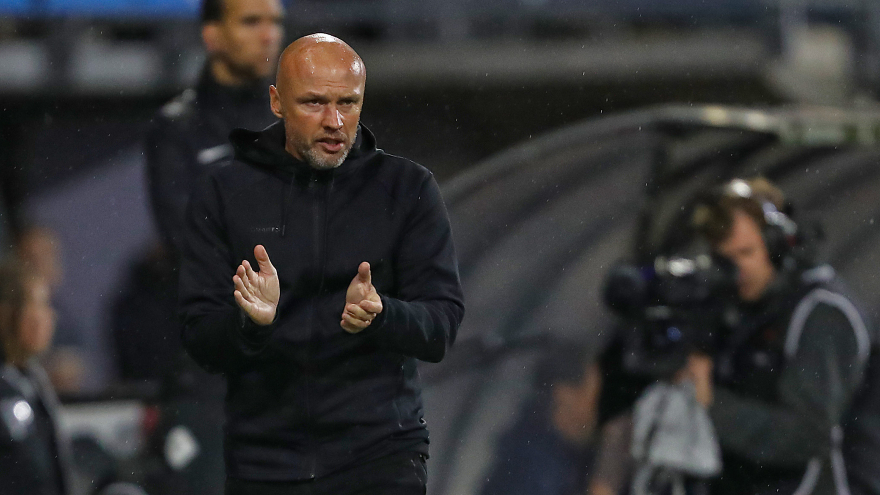 In recent years, Alfred has changed little according to Dick. "He has worked under good coaches, he has learned a lot from that. I really liked his choice to go abroad. He became acquainted with people who think differently about football than how people think about football in the Netherlands. Germany, Spain and Belgium are all three completely different football countries. That knowledge has shaped him enormously as a trainer."

The 50-year-old man from Barneveld knows exactly where his brother's strength lies. "The tactical aspect, where he makes improvements on the field through video analysis. Translating footage to the field and then bringing it back to a specific player with a new video. He will be successful in Amsterdam, I'm sure of that," concludes Dick.

Legacy in good hands
Schreuder's predecessor, Erik ten Hag, is also full of confidence about Schreuder's period at Ajax. "We started here together and he knows where Ajax was at that moment. The club's identity has changed for the better. The big challenge for him is to take the next steps. We are on the same page when it comes to football, my legacy is in good hands."

Ajax CEO Edwin van der Sar said, earlier, during the announcement, that he was pleased with Schreuder joining the team, "Alfred is known to us as a tactically strong trainer with good and versatile training material. In recent years, he has gained experience as a head coach and assistant coach at top clubs in various countries and competitions. We are very confident that he will be able to continue the path we took with Ajax a few years ago. Both in the Eredivisie and in the UEFA Champions League."

"I am also pleased that we now have clarity about this important position within the club. The team for next season will continue to take shape in the coming period. Gerry Hamstra and Klaas Jan Huntelaar, who also spoke with Alfred, are busy with that process."

Clarity and professionalism
Defender and current Ajax Amateur player Dico Koppers was under contract with FC Twente from 2013 to 2015 where Schreuder was the official assistant to manager Michel Jansen for the 2013/2014 season. One year later, Schreuder was in charge. Koppers looks back positively on his period as a player under him. "Schreuder provided a lot of clarity. Every player knew exactly what to do in his position. We often played big games with tactical aspects and trained hard. That season we dominated often, both tactically and physically. Teams did not enjoy coming to Enschede that season, that says something. We played very attacking. He was a very good field trainer."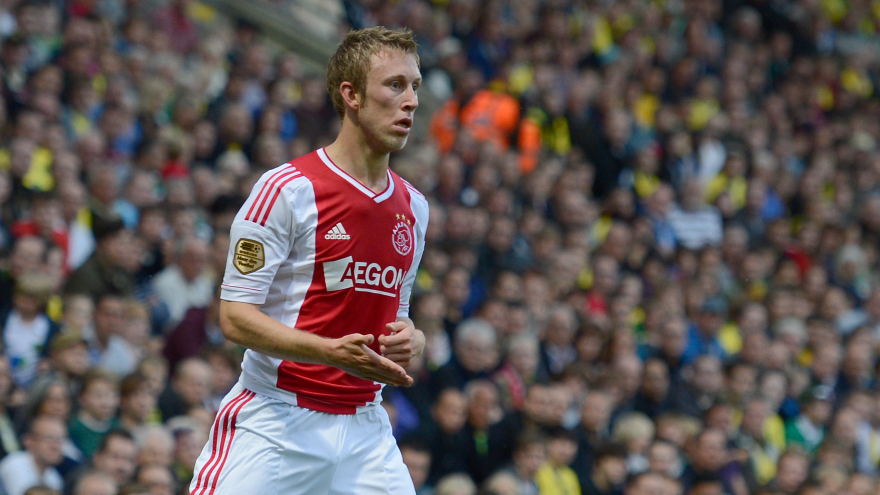 Koppers characterizes Schreuder as a calm and friendly man. "He was very approachable and always busy with football. Every training, every exercise had to be at the highest level. He was very keen on that. What I was used to at Ajax, I encountered under Schreuder at FC Twente. We always had to set our standard very high, everything at one hundred percent."

The thirty-year-old defender has no doubts about whether Schreuder is suitable for the job in Amsterdam. "He has gained more experience in recent years and his philosophy matches that of Ajax. He always wants to get better, likes attacking football and likes to give young boys the chance."

Koppers himself is co-owner and trainer of the football school FC Pro. He incorporates Schreuder's vision in his practice material. "Demand the maximum from players. I expect them to play every ball well; with the correct foot and at the right speed. Set the bar as high as possible and don't be satisfied too quickly. Exactly what Alfred always gave me."

Trust and honesty
Danny Muller, son of Ajax player Bennie Muller, also has a connection with the new head coach. He played three seasons with Schreuder at RKC Waalwijk. The two played together in Brabant from 1994 to 1997. Muller says that as a football player, Schreuder was already constantly working on tactics. "He was a really good player and he always thought a few steps ahead. When we scored and we ran back to the halfway line, he was already bringing everyone's focus back. The ball was just in and he was already busy with the next one."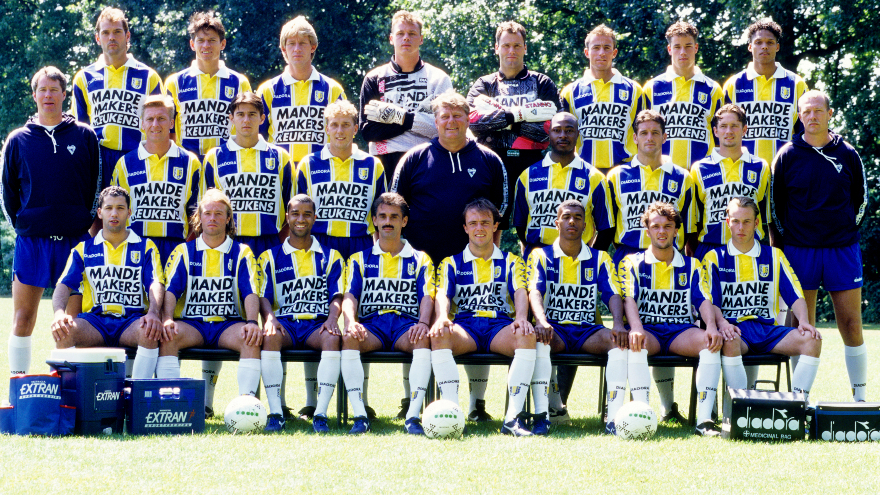 When Schreuder became a coach at FC Twente, it made perfect sense to Danny. "He's made to be a coach. He is a trainer who can take and give love. Players will walk through fire for him; that's really important. Alfred is very honest and can be tough. As a result, players know exactly where they stand."

"He gives guys confidence by putting an arm around them, for example. Alfred is good at that. He is still a bit of a player in his head. Players notice that, which makes them more likely to approach him. In this way he forges a unity and is successful," he continued.

Muller expects Schreuder to succeed in Amsterdam. "A lot of players want to follow him wherever he goes. That is a good sign. I have a lot of confidence in his period at Ajax."