Timber explained why Ajax is doing so well defensively, "We're doing very well as a team. It's not just because of the back line. We are well organized to defend when we have the ball and we are putting a lot of pressure on."
His collaboration with Lisandro Martínez is excellent, Timber went on to explain. The pair have a strong understanding. "Communication is good. We keep each other sharp. Martínez can do a lot; he can fight for the ball, but is also very good with the ball at his feet. He is very straight and clear to me. We have shown that it is not a bad thing we are relatively smaller guys."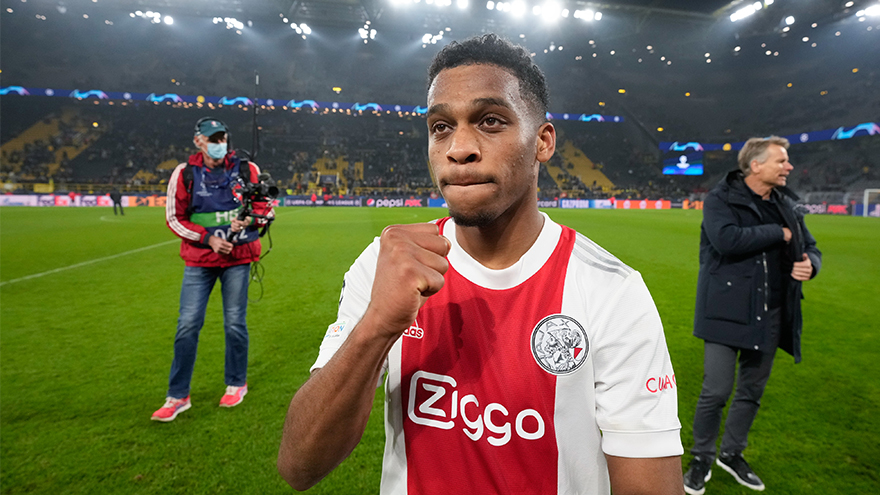 Looking back
We've almost reached 2022. What more logical moment for Timber to look back on an amazing calendar year? "After my breakthrough, it was one highlight after the other. It started with winning the league. Then the Euros. Then the Champions League games, for example the one at home against Dortmund. And a game against my brother, that was really a highlight."
Timber is ready to face Sporting CP. "We can write history by winning six out of six. That is something wonderful that gives you motivation. We really want to grow as a group and Sporting is a very good opponent."