Ten Hag reflects on the training camp in Austria with somewhat mixed feelings. That is certainly not due to the commitment of his players, as he made made clear. "It was very intense. We worked hard and well. But there were also setbacks. Mohammed Kudus was unable to train and Sean Klaiber was forced to go home."
"We also see major differences within the group in terms of fitness. These gaps must be closed in order to be ready to fight. We have not yet been able to put everything together so far, because the group was not entirely available yet. We now want a good build the foundation to be able to do that in the coming weeks."
Driven Berghuis
The arrival of Steven Berghuis provides the sought-after incentive to the current Ajax selection. The winger is currently fully engaged in the adjustment process of his move to Amsterdam. "He is finding his way with the style of play and with his fellow players," explains Ten Hag.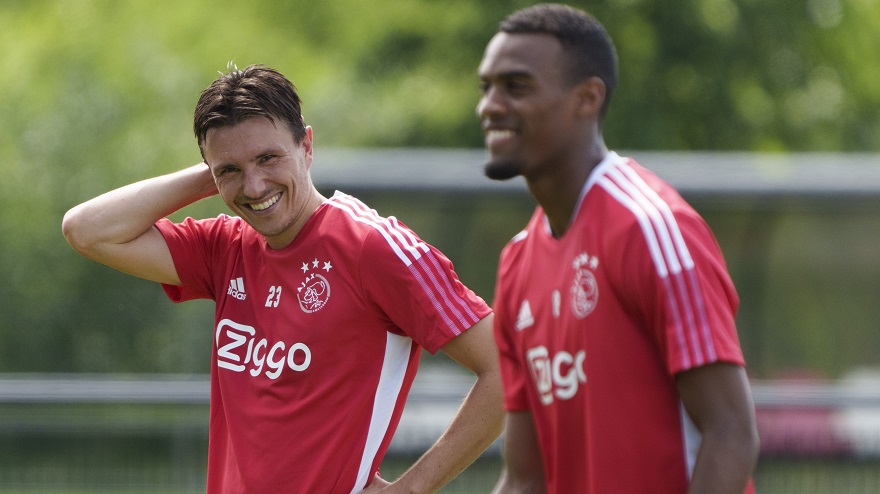 "He has just started process and that may take a while. You can see that he picks things up very quickly and the chemistry is getting there. So the start is there, now we have take it further. He is very driven to get the most out of his career."
In addition to Berghuis, a number of young players also joined the camp in Austria. Ten Hag is happy with their development. "They ready to go and now need to push their limits. You give them feedback and tips on how they can improve. You then follow that: what do they do with it and how do they be effective with it?"
Working hard
With the two friendly matches with Leeds United ahead, it is clear what's on the docket for Ajax. A lot of hard work has to be done to bring the hectic summer months - with several international tournaments - to a successful end.

"The most important thing is that a number of people who are not yet at their peak in terms of fitness, will now grow towards it," concludes Ten Hag. "They will have to take a few steps forward to be able to be ready to go against PSV."

Saturday is the day. That's when the season really starts, with a huge match against PSV in the Johan Cruijff Shield. "It is the first title of the season, against PSV and in a full ArenA. We are not yet ready for that battle. We will have to work very hard for that in the coming weeks."