From the first whistle, the right back was in the starting line-up on his debut match. "Against NEC, Liam (Van Gelderen, ed.) was brought in. I hadn't played for four weeks due to injury. Last Monday, I had my first few minutes in Ajax U23 again."

"I didn't expect that I would be able to start in the first team so quickly. But when I heard it at the training session the previous Thursday, I thought: I need to seize this opportunity with both hands." 

'Not do anything wild'
Coach Erik ten Hag told the winger to keep playing his own game, but also to be functional for the rest of the team. "For me, it was really important to just get into the game and not do anything wild. I think we played a solid game against PEC Zwolle. We were in total control of the match."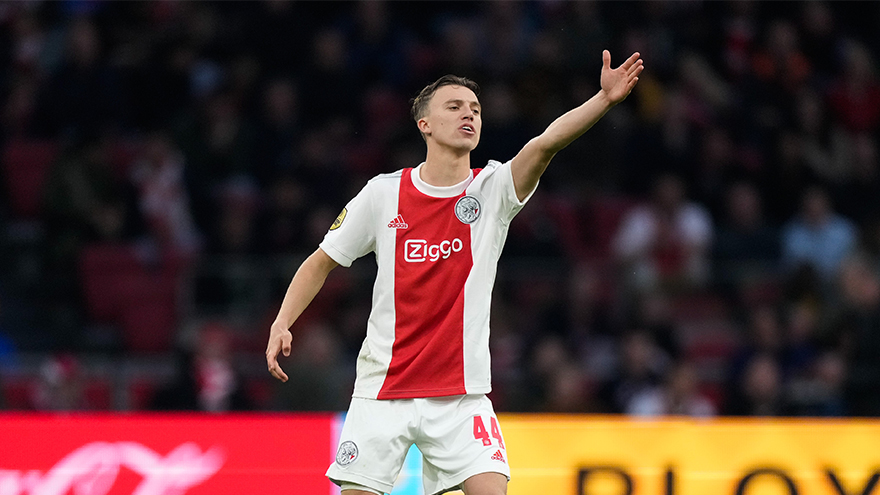 The game with the Zwolle side was a crucial match in the title race with PSV, according to the back. "You know, there is a lot of pressure, because we want to be champions. We wanted a convincing victory. But that didn't casuse me any extra stress."

The defender remains critical of himself, regardless. He felt, for example, that he played a questionable defence at two moments. "Many people say to me: forget about those moments, be happy with your debut. But I know those things have to improve if I want to make it to the top."

Joking with the trainer    
After more than an hour of football, Regeer was relieved by Devyne Rensch. He felt his calves swelling up during the match. "Normally, that doesn't really happen to me, but of course there was tension in my legs and the intensity was greater. The coach also asked if I had cramp. I told him my calves were swollen. Then he said, 'Boy, oh boy.'"

He plans to show off his Eredivisie debut in his own room in the parental home. "I still have three shirts to frame; from my official debut, my starting debut in the cup and now my debut in the Eredivisie."