For Blind it is an anniversary match. The defender is set to play his fiftieth game in the Champions League. "It remains special," he remarked. "Especially when you walk out onto the pitch and hear the anthem. I especially look forward to the ambiance in the stadium."
Fine form
Although Ajax is currently in excellent form, Ten Hag has also emphasized in recent weeks that there is still room for improvement. Blind fully agrees, "We have to demand the best of ourselves every game. Only then we can rise to the greatest heights. It can always be better: we have to keep working hard in the training sessions."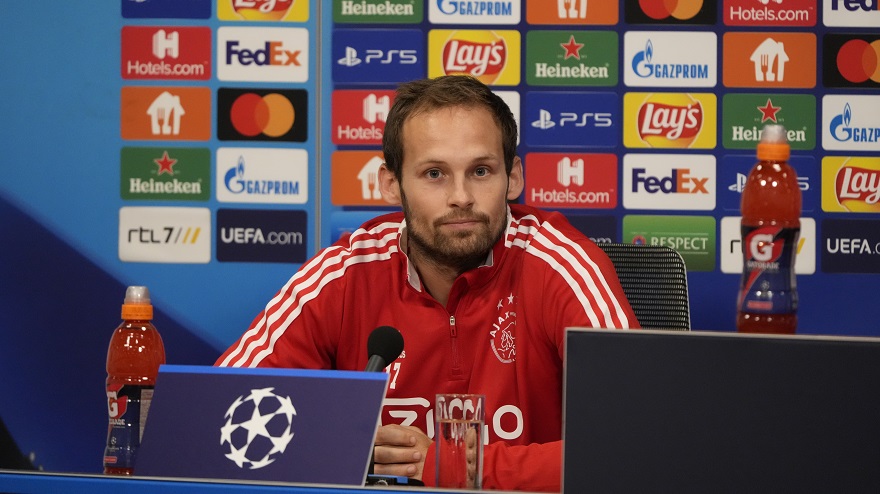 By doing so, Ajax can hit their finest form possible. Ten Hag believes that his team has not yet fully achieved this. "You're never in perfect form at the statr. The biggest challenges are yet to come, but I have a lot of confidence in that process."
Versatile opponent
The coach sees a dangerous opponent in Besiktas, who will miss several players due to injuries. "I have seen their selection and it is great. They are confident, but so are we. You can clearly see the pattern with them that they have players who are technical, but who can also play physically."
Ten Hag explained Ajax's excellent history in away matches. "Opponents then play a bit more openly. We are sometimes a bit too impatient in home matches. Then you have to realize that a draw is also a good result. We then keep chasing the win and then you sometimes get the caught out. We have to be vigilant."
Blind has confidence coming up against the Turkish opponents, "We have remained calm after the first few games of the league and not gone into any panic. We are now on the right track and are in good form."
Ten Hag concluded with some lovely words for Daley, who has already experienced so many European highlights with Ajax. "Daley has an huge football IQ and is so calm. That transfers onto the entire team.