We take a look back at Walian's successful years as part of Ajax's youth squad and talk about his latest adventures in Indonesia.
At the age of fourteen, Walian made the move from AZ to Ajax, the club he had been a fan of his whole life. He started with B2, but was soon moved up to the B1 team under Orlando Trustfull. This turned out to be an excellent batch of players who truly exuded their passion for the game.
"For Orlando, it was always important that we had fun. With our combined qualities, everything else just came naturally. The general feeling in the squad was also good. Terry [Lartey Sanniez] always managed to create a great atmosphere in the dressing room. I think that's why we were able to play with such confidence, which in turn made the games fun. Everyone always liked to come and watch the B1 squad play. I had never really experienced anything like that before."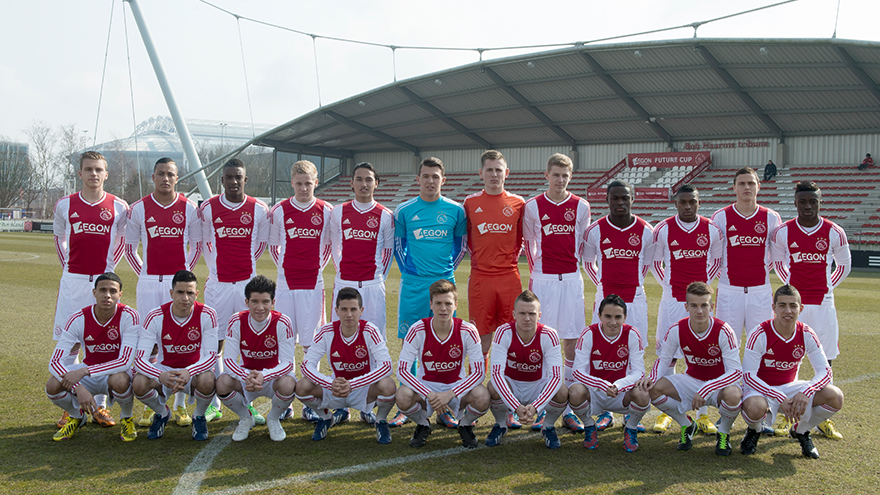 The 2012/2013 season was hugely successful for both Walian and the B1 team. The team topped the table of B-Junioren Eredivisie, won the cup and also reached the final of the Future Cup. Walian finished as top goal scorer.
"I played well and scored a lot. We also won nearly everything there was to be won. From the moment I joined the squad, I noticed the prevailing feeling that we could win absolutely everything. I think all of us knew that if we kept up our level, no other team in the Netherlands could beat us. We also demonstrated that pretty well, I think."
After his successful year with the B1 team was up, he made the move up to Ajax A1. His time with the youth squad continued in the Keuken Kampioen Division with Jong Ajax, where he made 22 appearances. In 2017 however his contract expired and was not renewed. 
After two years at Almere City and RKC Waalwijk, Walian got a call from PSM Makassar in Indonesia. He already knew the country well, having travelled to Indonesia for the first time aged fifteen to give football clinics to disadvantaged children. The more he went over there, supported by the Ajax Foundation, the more the media hype around him increased. The country truly embraced him. After much deliberation, Walian decided to take the plunge and head for Sulawesi.
"Football in the Netherlands and football in Indonesia are very different, of course. The style is different, the people are different, the level is lower, and so on. Initially I did experience a bit of culture shock. But I've always had a connection to this country. Through the Ajax Foundation, I was able to go to Indonesia multiple times for a charitable cause."
One season after PSM won the Piala Indonesia, Indonesia's national cup, Walian signed to the Makassar-based club in 2019. The culture surrounding the sport immediately made a profound impression on him. "Football is really thriving here, it's crazy. I some times think to myself: 'wow, I'm playing in a full stadium of 40 to 50,000 people'. They also follow everything on social media [Walian himself has 500,000 loyal followers on Instagram alone]. They are hugely football-minded. When you walk down the street, everyone recognises you. It's like the whole country lives and breathes football. The fans also wish me all the best, they'd love to see me back playing in Europa. I think there's something very beautiful about that."
Because his father is from Indonesia, Walian has been able to switch his 'football nationality'. In the meantime, he has only been able to play one international friendly game. Due to a match where he played for the Netherlands U17 team, he was unable to play for the Indonesian national team for a long time. Thanks to a change in the rules however, he now can. If you have dual nationality, you are allowed to play for another country if you have not played an international youth match for two years. This means Walian will soon be able to make another appearance, something he is really looking forward to.
"It's really important to me. When I made my debut against Malaysia in Kuala Lumpur, there were 80,000 people in the crowd. Singing the national anthem, hearing the fans go wild...those are the kind of experiences you play the game for. Being able to represent my country really is an amazing feeling."
Kept in touch
Although he is enjoying himself in Indonesia, Walian still looks longingly towards Europe. If it never happens, he would love to spend the rest of his career in Asia and support his old friends from slightly further away.
"Of course everyone wants to play for Ajax and have a successful career in Europe. Not everyone is cut out for it, however. I had a great time at Ajax, but now I'm really enjoying playing here in Indonesia. Being able to follow how my old friends are doing from the sidelines is also just as fun. I still keep in touch with 'Noussie' [Noussair Mazraoui] pretty regularly and seeing him absolutely smashing it in the Eredivisie and the UEFA Champions League makes me feel great."