'Stolpersteine' (literally known as 'stumbling stones') were placed in front of the house in the Amsterdam Rivierenbuurt where the family lived, as a reminder of Eddy Hamel, his family and their tragic fate.
In addition, Ajax has adopted the stone bearing the name Eddy Hamel in the Holocaust Names Monument.
New Yorker in Amsterdam
Hamel was born on October 21, 1902 on the Upper East Side in New York. His Jewish family had emigrated to the United States, but wanted to return. Soon after Eddy's birth, the Hamels moved to Amsterdam, where he played for AFC.
His first acquaintance with Ajax was a special one. The training fields of AFC and Ajax were next to each other and Hamel had broken a window of an Ajax changing room while in a rowdy mood. The groundskeeper did not take it kindly and gave the boy an earful.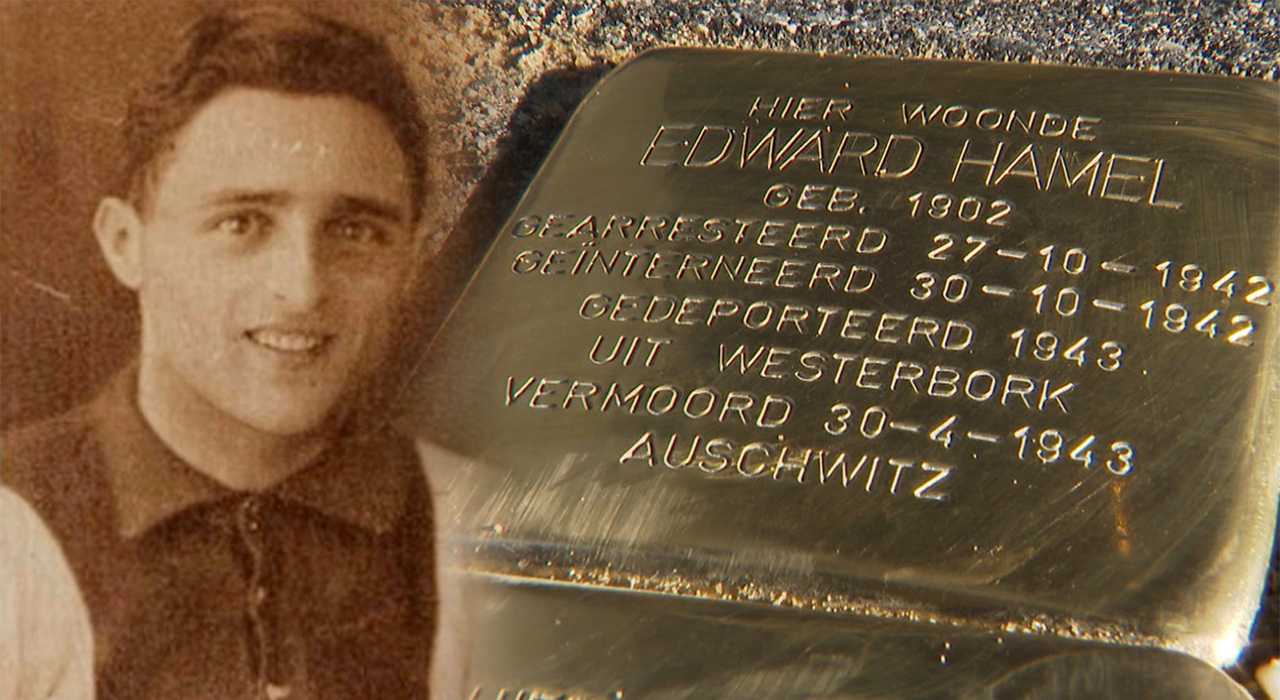 Meanwhile, Hamel developed into a fast and useful right winger at AFC. He played in the first team when he was only 16. In 1922 Hamel became the first Jewish player at Ajax and the first American at a somewhat more famous European club. The Amsterdam supporters - at the time also largely with a Jewish background - quickly embraced him.
The success of Belhamel
Hamel was one of the most important players of Ajax in the twenties and was also a real crowd favorite. He earned the nickname 'Belhamel'. The name was a reference to his brave and cheerful play on the right flank.
Hamel broke through into the first team under trainer Jack Reynolds, who had scouted him himself while he was at AFC. He was an indispensable factor in those years, his teammate Wim Anderiesen later said. His dribbles, assists and threat were important for Ajax, who were division champions in the top tier three times in the years that Hamel played there.
At the end of the twenties, physical complaints increasingly plagued him. Hamel then briefly lost his starting spot, before regaining it, but then badly injured his knee. It marked a very early end to his playing career.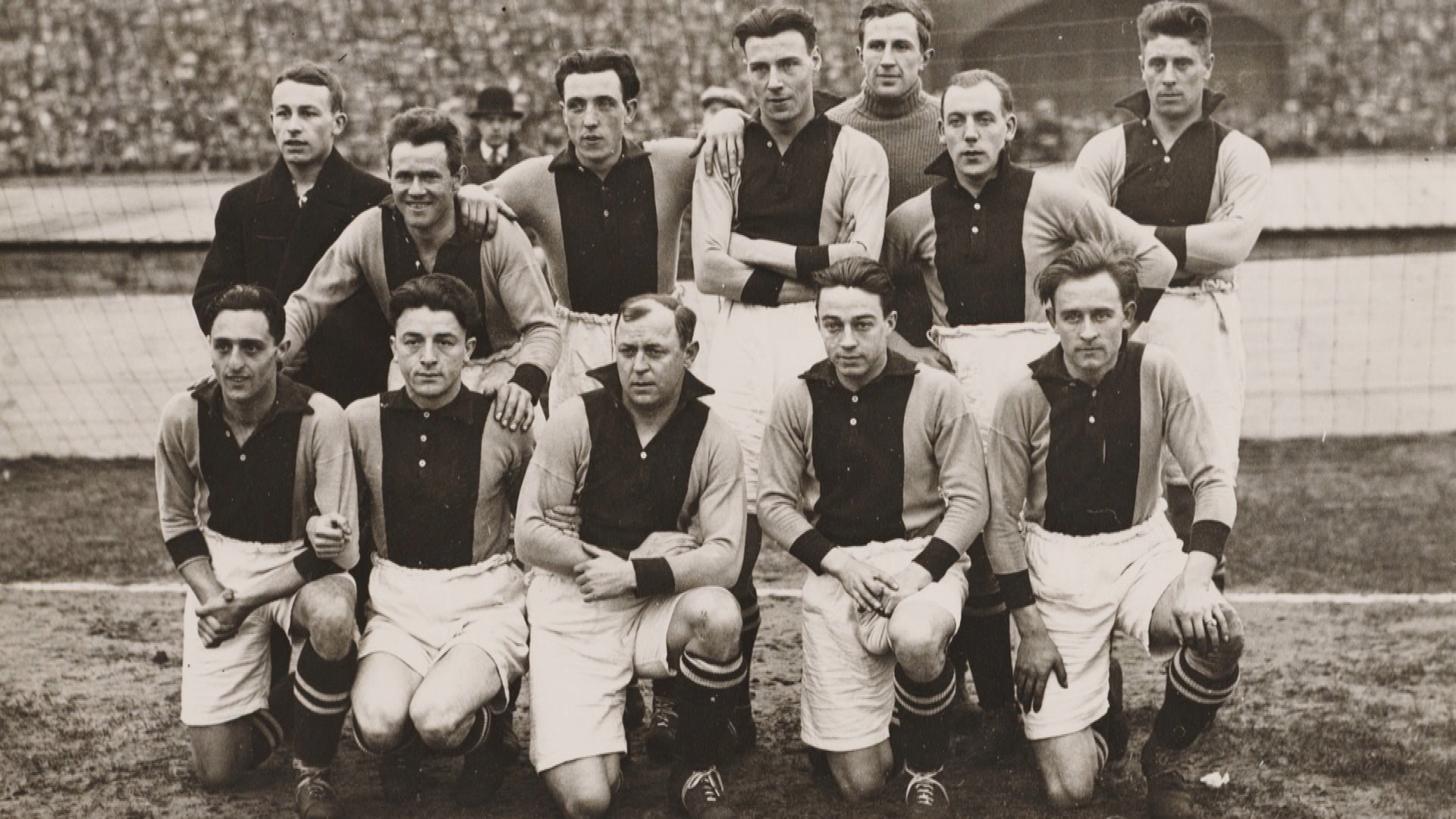 As a coach he was known as innovative: Hamel had an eye for professionalism, fitness and team discipline. He himself also continued to play football, with the veteran Ajax team.
A tragic fate
While Hamel's (football) life continued in those years, the war was fast approaching. The occupation was life-threatening for Hamel and his family. Their American citizenship has long seemed an asset against the Germans' murderous appetites: British and American citizens were sometimes used by the Nazis as a bargaining chip to free German prisoners of war.
But on a fateful day in October 1942, that too proved insufficient. Hamel left home without a Star of David on his apparel, was arrested and could not prove his American nationality.
Hamel, his wife Johanna and their twins Robert and Paul were deported to the hell that was Auschwitz via the Hollandsche Schouwburg and Westerbork. His relatives - including his parents - were presumably murdered on the day of their arrival. Hamel himself was employed.
In the barracks he met the Englishman Leon Greenman, who would survive the war. Hamel and Greenman spent several horrific months together in Auschwitz, until they were separated in April 1943.
Memory of an Ajax player
The terrible story of the murder of Eddy Hamel has long remained relatively unknown. The person who emphatically guards his legacy is the American author Jim McGough, who is working on a book about Hamel's life.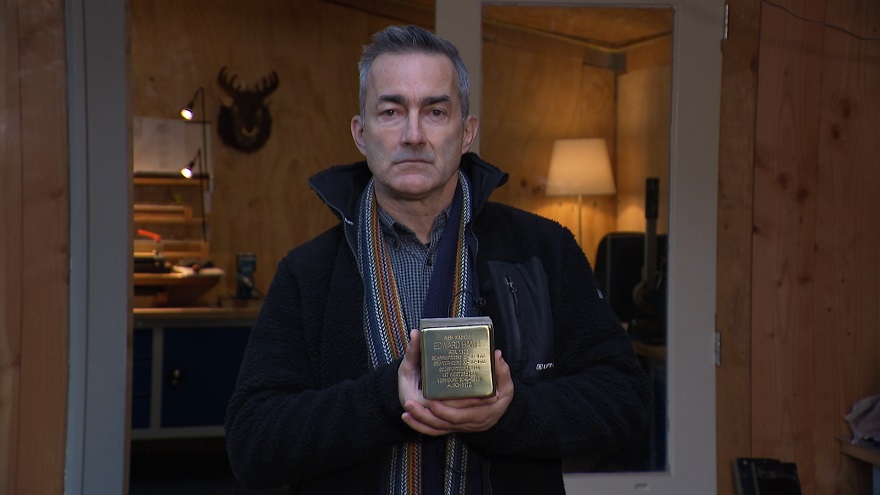 McGough was one of the invitees who was there on Friday morning in the Rijnstraat in Amsterdam when Hamel's 'Stopelsteins' were laid. It made a deep impression on the author, who through his in-depth research and persistent work also became emotionally involved in the tragic fate of the Hamel family.
McGough spoke a few words in the Rivierenbuurt, tears forming his eyes, "This is a moment of immense significance. For anyone who cares about history and wants to honor the dead, this is important."
Max Flam of Ajax Heritage quoted an old Jewish saying. "You are not dead until your name is no longer mentioned."