The goalkeeper participated in five main tournaments with the Dutch national team and wore the goalkeeper shirt of there for 17 years. "I thought it would be nice to end after the European Championship."
The 2022 World Cup, which is already on the program in a year and a half, did not play a role in his decision. "I have a contract here for another year. You don't know how things will go."
Return
The experienced goalkeeper returned to Amsterdam last season. In one year, he played 21 matches and took the double with Ajax. Stekelenburg himself did not expect that he would play such an important role in winning the national title and the Dutch Cup.
"We all know what happened to Andre Onana. When I started playing at Ajax in February, the Dutch national team came into the picture again. At the time, I just didn't think, 'I'm going to do this for years to come'. I will be 39 next month. At this stage of my career, I also have to take my rest."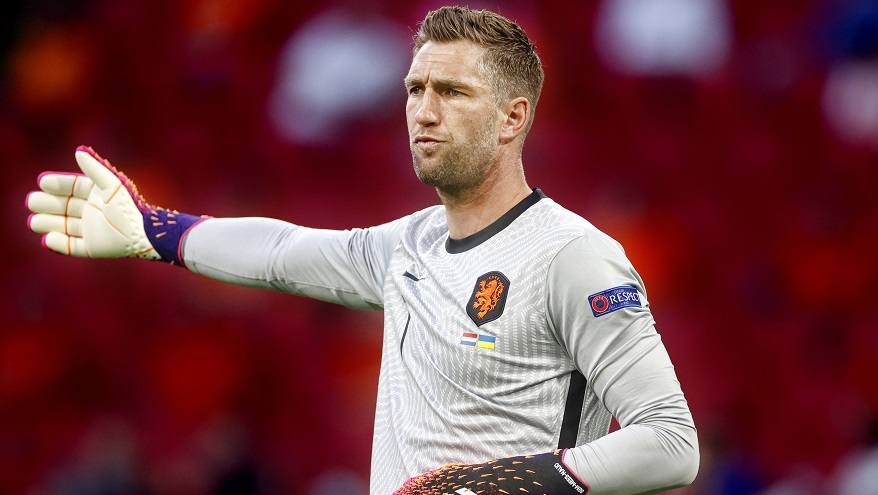 Now that he has officially determined his retirement from Dutch national team, he can look back with pleasure on his time there. "The highlight for me will always be the 2010 World Cup. There aren't many players who can say they've ever been to a World Cup final."

Competition
After the European Championship and a short holiday, Stekelenburg has been working on the new season at Ajax for a few weeks now. Last Saturday he was in the starting line-up in the first league match against NEC. The 38-year-old goalkeeper is joined by two new colleagues: Remko Pasveer and Jay Gorter
"Marc Overmars (Director of Football Affairs, ed.) has not been idle this summer," the goalkeeper jokes. "They are good guests. We train hard together."
The bar is set high again at Ajax this season, says Stekelenburg. "The first half against NEC must become the standard we bear in mind." And his personal ambitions? "I want to achieve results at Ajax myself. I'm also getting older, so I face that every year too."