After that, the coach explained his tactics in the last thirty minutes of the match further. "Where we could, we wanted to play with three in the back, two wingers and two strikers. We barely got to that. We tried to play deep balls, but it was too little today."
Captain Steven Berghuis also spoke about Ajax's tactics. "With Brian Brobbey and Chuba Akpom, we wanted to play more opportunistically with crosses from the wings."
Ajax is struggling
Those plans failed after the quick 0-4 scored by Feyenoord. "It's clear that we are struggling. We have not seen the development we want to see", Berghuis said. However, the left-winger still has faith in the team. "We have enough weapons in this team. We try to let everyone stand in their strength, but that is not working out yet."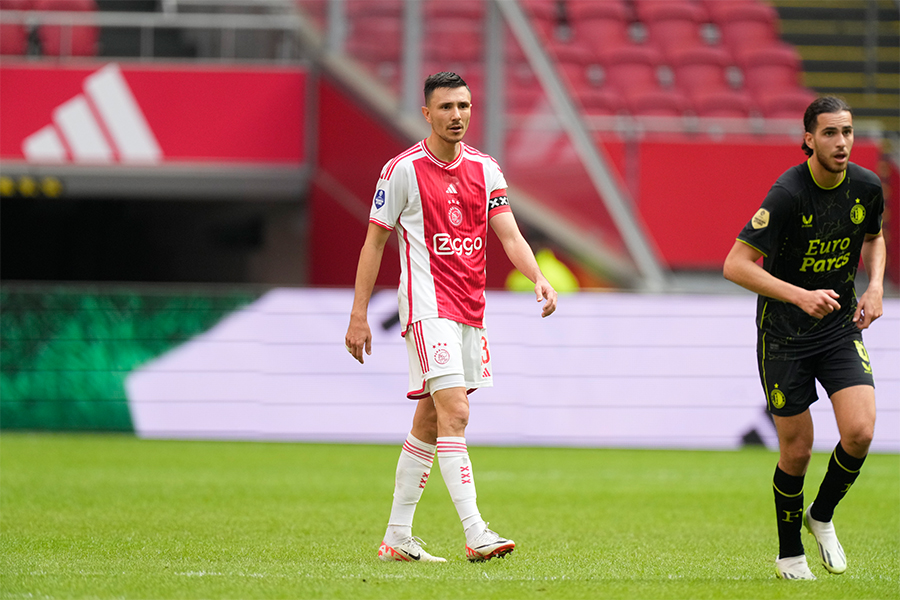 After the match, the coach wants to leave the Klassieker behind and focus on RKC. "We're going to lick our wounds and move on. I'm not walking away from the fact that we need to improve. I'm holding on to moments from the match against Olympique Marseille. We only just got the squad together properly. Occasionally, it looks good."
Responsibility
After the loss, Ajax will remain fourteenth in the Eredivisie ranking. That hurts Steijn. "It makes sense that there is pressure on the coach when the performance is lacking. I'm not walking away from that. We have to climb the ranking as soon as we can. That is my responsibility."