Back in 1986, Arnold Scholten was still semi-pro for FC Den Bosch when Ajax came knocking. "I was in my third year with FC Den Bosch. We were fine players, and lots of the young lads were attracting attention from some of the leading clubs in the Netherlands. In those days, we went to work as well as playing football, so training was always late in the afternoon. I was working for a builder in Rosmalen. Tonny Bruins Slot rang the company to see if I was interested. I was a bit stunned, but I really didn't have to think about it. So three months later I handed in my notice at work."

Different standard
The midfielder arrived at Ajax, where back then everything revolved around football. "That was new to me, of course. The difference in standard was also huge, I had to step up to it immediately." Scholten won the national league, the national cup and the UEFA Europa League during his first stint at Ajax, from 1986 to 1990. Those were good times."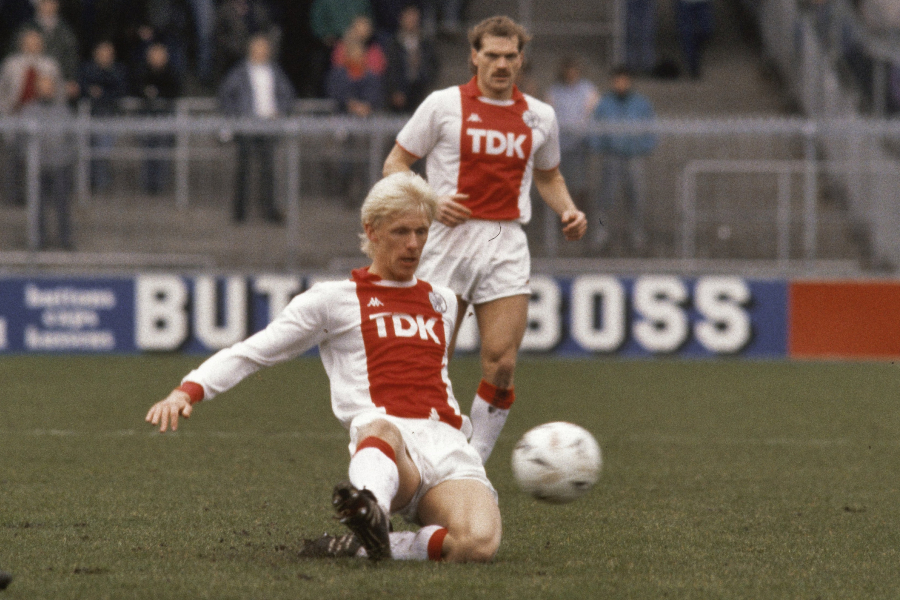 Following five years away at Feyenoord, Scholten returned to Amsterdam. "I wanted to leave, and Amsterdam came calling. It was amazing really because they had just won the UEFA Champions League and there were some great players there." He saw plenty of familiar faces. "The standard had got even higher, but the club culture was still the same. Many of the same people from my first spell there were still working in the office and supporting the Ajax first team, which was lovely to see."

"Ajax was a big name in Europe at that time, and I'm so grateful to have been part of that," Scholten continued. "Ajax's victories and the overseas trips were reasons to return."

Van Gaal
Louis van Gaal did not, however, guarantee him a place in the starting line-up on his return. "Louis said they had a fantastic team and that I just didn't quite cut it for the starting line-up. He wanted me there and said to be ready when the time came. In the end he needed me a lot, because I was often sent on. I used to be out there on the pitch with the likes of Edwin van der Sar, De Boertjes and Richard Witschge. Young players, but actually really smart."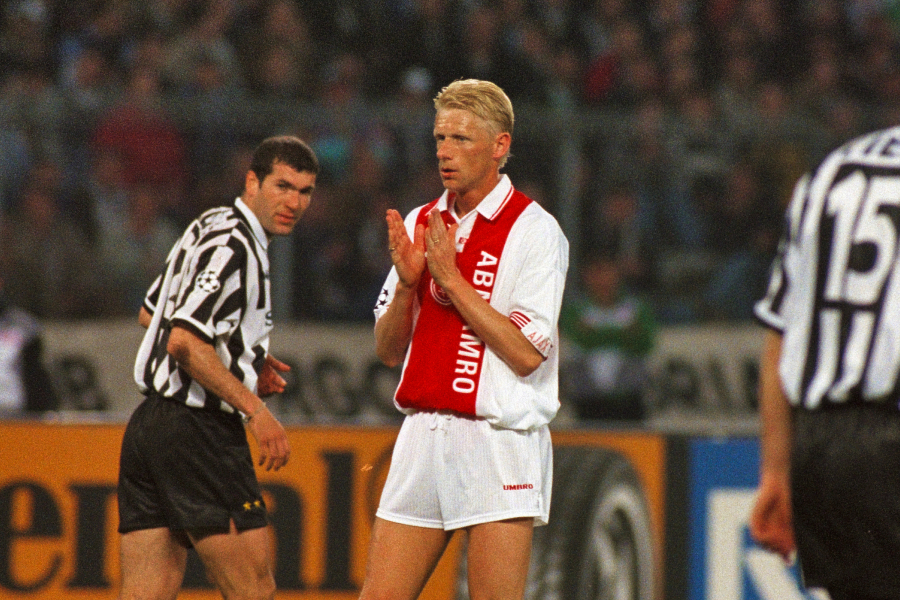 The season after the Champions League final in 1996 against Juventus, where Scholten scored in the penalty shoot-out, Ajax were up against AJ Auxerre from France, Grasshoppers and Glasgow Rangers (now Rangers FC) in the group stage. Scholten scored the only goal away in Scotland. "It was a great atmosphere, and even then there was a huge difference between home and away games. In Amsterdam we won 4-1, but in Glasgow it was a different story. We were prepared for the reception, the speed and the crowd."

Scholten scored the winning goal after 38 minutes with a direct shot. "I didn't score many that season. So it meant a lot, made me feel great. That was a really special moment for me."
The Amsterdam team eventually made it to the semi-finals in that European competition, but second time round Juventus proved too strong. "It was a tough season because of so many injuries and the busy schedule. Physically as well as mentally. The pressure of having to deliver was tough, made worse because Ajax had acquired a certain status by then."

Eventually, the 'White Socrates', as he had come to be known at FC Den Bosch, left for Japan in 1997. "My stints at Ajax were great. I played football at De Meer and experienced many tremendous occasions, such as winning the Europa League. But losing in the Champions League final will always stay with me, because it hurts that we lost."

High expectations
Scholten still follows Ajax. "The club has been doing very well lately. It's hard keeping that standard up. You can tell expectations are running very high. Things aren't going so well in Europe just now, but they still have victories they can be proud of."
The clash against Rangers might be a tricky game for Amsterdam team, the former Ajax player muses. "No way will the Scots give as much room as they did at Johan Cruyff ArenA earlier in the tournament. Also, they're playing at home, and I'm expecting to see a team on edge and wanting to prove itself in this Champions League season. After all, they're on zero points and no doubt want to do something about that. They will be going full steam ahead, I expect. Although the Ajax squad is experienced enough to deal with those conditions just fine."

"It won't be easy, but I think Ajax will ultimately win at Ibrox. If they can just lay down the rules against Rangers FC, then they will be good enough to win."