Staying realistic
Ajax did not make any big splashes in the transfer market this time around. "It is no secret that we have been busy trying to bring Bergwijn to Ajax, both as one for now and one for the future.  But you also have to be realistic. All clubs have had two tough years. In this uncertain time, we, the board, did not think it was good to deploy the entire financial package."
"Normally you'd push on. We have no problem investing in football. As we did last year with Haller, which was fine. You want to get things done as soon as possible, but now things are so uncertain. It's just getting crazier financially.  You expect a bit of a realistic view of things. But you can see prices are not going down in terms of contracts."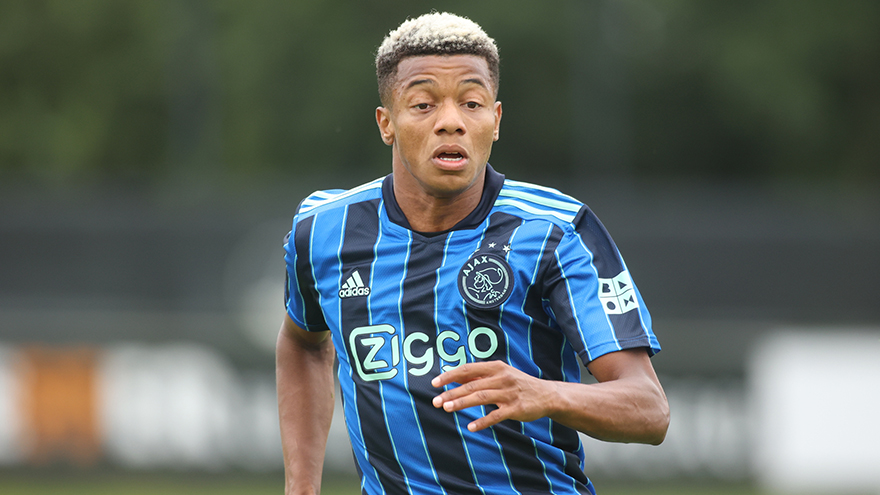 David Neres left Ajax this winter. "Neres's move was the best option for both parties," says Overmars. "We have always considered the sporting perspective and kept him here. But now, Antony has surpassed him very quickly.  Fortunately, they got along even when they were substituted in and out. That way you could keep things going. But now, it was time.  He has brought us a lot on the pitch. Think of the goals against Madrid, Juventus, and PSV.  If the transfer fee ended up being a bit less, then so be it."
"Kids are allowed to make mistakes"
Ajax surprised some by loaning Mohamed Ihattaren. Overmars explains the plan for the young talent. "We spoke to him and said that how things go are almost always entirely, or largely up to him.  We are talking about a nineteen-year-old kid here.  As a kid you are allowed to make mistakes.  You have to learn from that and get back on track quickly.  We have to help him with that, but it's up to him.  He could be a success because he has a lot of talent, but could also not be a success.  With this option that we can loan him and then sign him for a small price, we aren't taking a big hit."
Ajax also brought back Brian Brobbey. "It was no secret that Erik and I told him he was welcome back.  He fits well in with the group because he also came from our academy. These are boys who have been training together for 12 years.   Now, he also fits very well with the group.  It's a shame he had a nasty injury after such a good start.  I hope there will be an extension for him in the coming months.  But that is up to Leipzig."
"Only cons"
Ajax did hold on to Nico Tagliafico. He was close to a move to Barcelona. "It was quite difficult to keep him," Overmars admits. "I wish everything for Nico, but we also have to make sure that we don't shoot ourselves in the foot.  We could not come to a good solution. Of course, that's a shame for him, because Barcelona is still a fantastic club.  It is tough for him now that he is playing less, but a transfer was not possible now.  We need a bigger squad. Only one thing has to go wrong Hans then you have to put a youth player in his place and things can end poorly….  I hope for Nico that something good will come at the end of the season.  But this deal only had drawbacks for Ajax."
How does Overmars look back on the transfer window? "Ah, we are already working on summer. But first we have a tough job in the league.  We don't want PSV breathing down our necks. Hopefully, we can do something special in the Champions League.  We have to be at our best against Benfica and we live for those moments."