Ajax fails to pull it off in England Maduro sees it that way too. "It was a tough match. Brighton & Hove Albion were great with the ball. We did try to block their passage, but they still got through every now and then."

Ajax did not get to see enough of the ball, either. Unfortunately, only one shot from the Amsterdam side was on target in the entire match. "We did try, but we decided to send the ball backwards too often," Maduro said. "Things went a little better in the second half."

Ajax also played 'a little higher up the pitch' in the second half to try to push through. Brighton allowed that too, and eventually made their move by putting the ball behind the defence. "In the second half we were forced to play quite forward and wide. They are masters at that. The score stayed at 2-0. Which is a shame," said Maduro.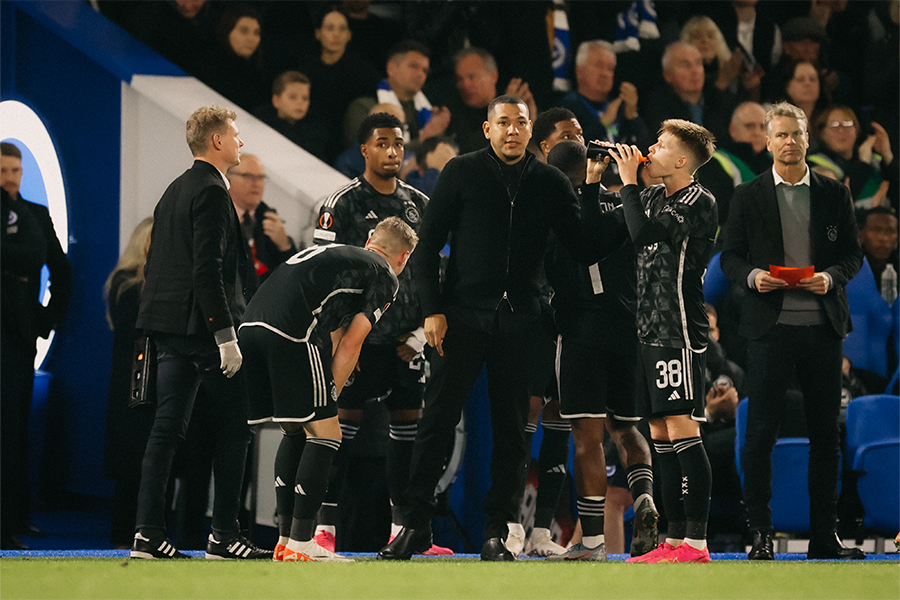 The 38-year-old manager could still see a bright spot. "You need confidence to move that ball forward. It's a point worth noting, because when we showed courage, we were able to play through."

For Maduro it was his first match in charge of Ajax. "It was a special evening for me personally. Of course I would have liked a better result."