Kudus was chosen Man of the Match Wednesday evening, following an outstanding performance. The Ghanaian is delighted with how the match unfolded. ''I am overjoyed, and am thankful to God. We all remember what happened in my first Champions League appearance against Liverpool (Kudus suffered a serious injury - Ed.). I'm glad today was a lot more positive. What's most important is that we won."
Fantastic goal
The reserve striker scored a fantastic goal. He was also really pleased with it. "But there are still more goals to come - watch this space," he added, with a broad smile. The Ghanaian suggests he sees himself more in midfield, but he can hold his own as a striker. "I give it all for the team, no matter what position I play."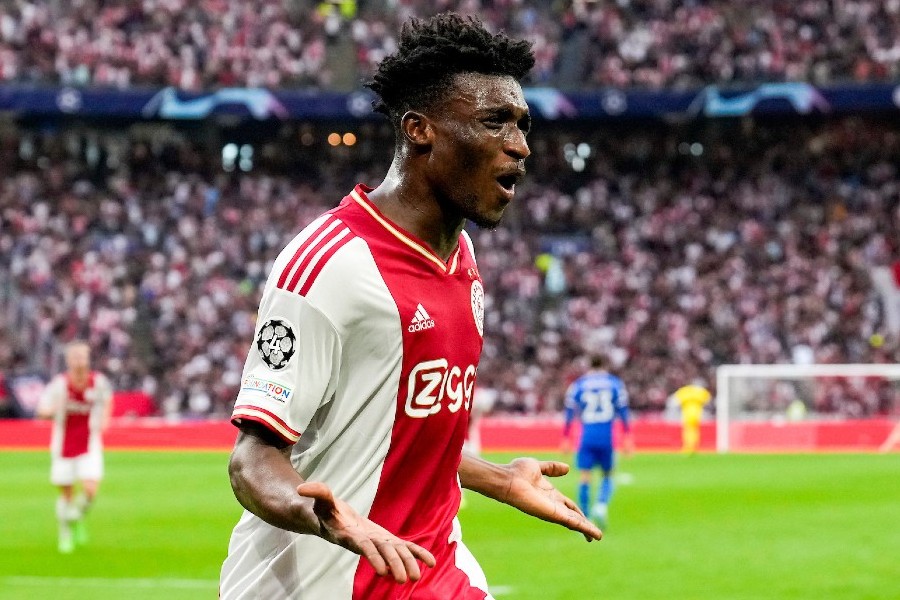 Impressive squad
Coach Schreuder is also delighted with Kudus' performance. "I think he's an amazing player In my view, he's a natural-born striker. We knew that today he might blur the distinction between the lines if he played it right. He is really quick and nippy. We knew this might happen and sometimes it's just a matter of time. Brian (Brobbey - Ed.) also played really well. We have many good players on the team," said the Ajax manager.
Delighted manager
Schreuder continued to view his team with great satisfaction Wednesday evening. "If you take the first half, this is the sort of match you really like seeing as a manager. We're all really happy it came together this way." I am really pleased with all the energy and team spirit, that's what counts the most for me," said the Ajax manager. "I'm normally very down to earth, but naturally this is also something very beautiful. Enjoy it for now, and start thinking about Heerenveen tomorrow, because there's another Eredivisie match coming up in two days' time."