The players were sweating buckets at the de Toekomst training ground. The Ajax squad were training in decent enough weather. And despite the thermometer heading towards twenty degrees, the practice session was not being held during the hottest part of the day. Even so, the players had plenty of opportunity to rehydrate.
As well as the usual position and possession games and rondos, the players were put through their paces by performance coach Youri Pegel. And although the squad had a hard time of it, Steven Berghuis and Jurriën Timber were still happy to get a photo opportunity with Pegel. Or was it really just to show off their muscles?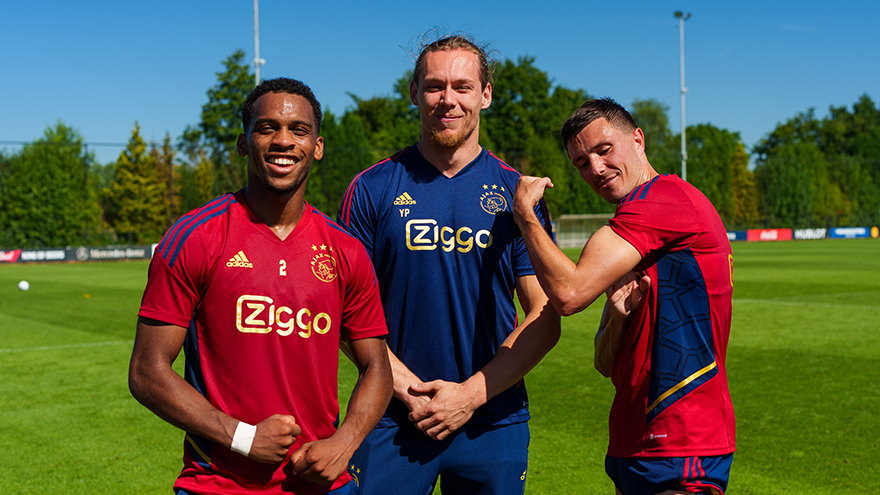 Either way, our photographer remained glued to the sidelines throughout the training session and took loads more fantastic shots.