How to qualify
Not every FIFA player can participate in the qualifiers, let alone the big tournament itself. You have to prove yourself worthy by performing in FIFA Ultimate Team. Here are the steps that you have to go through to be able to qualify:
REGISTER
Before you get started, you'll have to make sure that you register and agree with the Official Rules. You can do this from October 9th, 2020 to December 31st, 2020.
BECOME FUT CHAMPIONS VERIFIED
To earn entry in the FIFA 21 Global Series, you have to prove to be an elite competitor. How do you prove that you may ask? You will have to win at least 27 games in a single Weekend League, which is equivalent to Elite 1. This will give you a Verified status, which makes you eligible to play in Online Regional Cups for the rest of the season.
PLAY IN ONLINE REGIONAL CUPS
FUT Champions Verified players will play head-to-head in Online Regional Cups throughout the season. These knockout tournaments will take place 3-5 times in each region. The top players of these qualifiers will go through to the offline tournament, where they will be able to gather Global Series Points, based on their placements.
The Regional Playoffs will be the pinnacle of the FIFA 21 Global Series. The top players in the region as determined through Global Series Points and domestic league play will compete in one final event to determine the Regional Champion.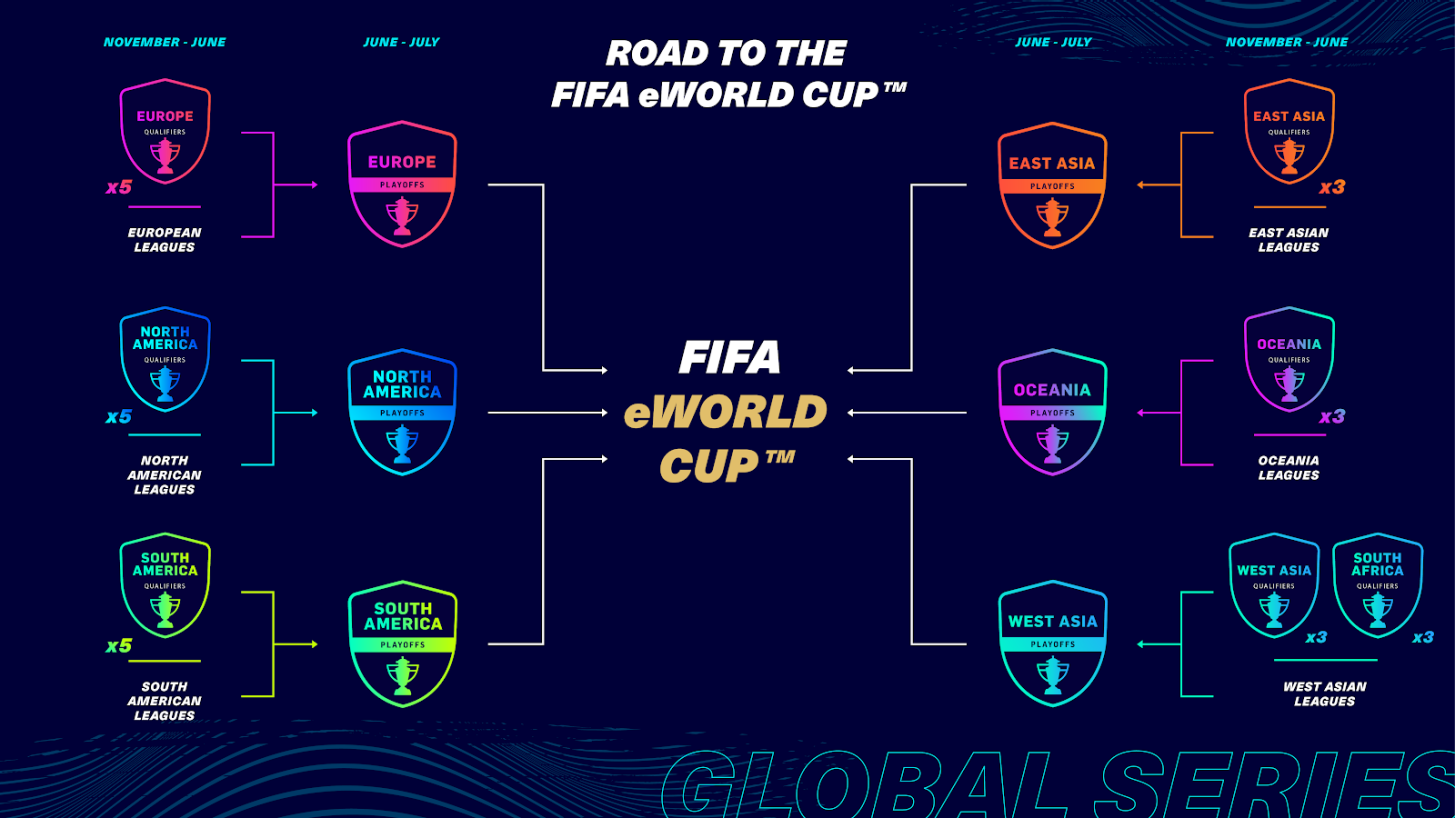 Event schedule
This year's first Online Qualifier will begin late November or early December, depending on the region. Here are the dates of the qualifiers that apply to the players or Ajax Esports:
Europe – Dani Hagebeuk & Tjardo Paliama
November 28-29, 2020
January 9-10, 2021
February 6-7, 2021
March 6-7, 2021
April 10-11, 2021
North-America – Joey Calabro
December 12-13, 2020
January 23-24, 2021
February 20-21, 2021
March 27-28, 2021
April 17-18, 2021