"I am super happy with my European debut. This is what you dream of as a kid and especially in this shirt," Gorter explained. The Ajax goalkeeper was able to distinguish himself with a couple of excellent saves on Thursday night. "I finally played a game where I was able to show who Jay is. This game has boosted my confidence."
Ludogorets' game lived up to Ajax's expectations. "They showed what we have been training for. We always have good analysis before games and we knew they were going to slump a bit, but still put a bit of pressure with two strikers," Gorter said.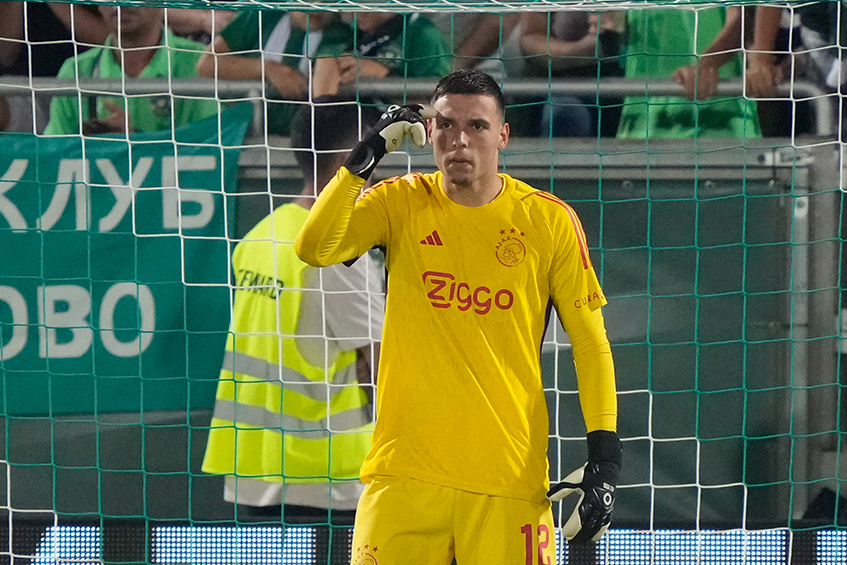 Laser pens
The Ajax goalie unfortunately could not keep a clean sheet on Thursday night. Ludogorets outsmarted Gorter from the penalty spot. Prior to the kick, the Ajax player had laser pens pointed at him. "I had pointed it out to the referee, but I wouldn't leave for a laser pen. We have stewards for that," Gorter said with a big smile.
The counter-goal did not affect Gorter's evening. "We will analyse things critically, but for now my feeling is very good. Let's finish it next week," the 23-year-old goalkeeper concluded.