During the eleventh edition, a strong group of participants is represented. The participating teams are: host Ajax, Juventus, Chelsea FC, Anderlecht, Paris Saint-Germain, CF Pachuca, FC Nordsjælland, and Borussia Mönchengladbach. Do you want to be there? Order your tickets via the button below.
Order here
Group A
Ajax has been assigned to group A. The Amsterdam-based team will meet current title holder Juventus and debutants Borussia Mönchengladbach and CF Pachuca. The latter has been working together with Ajax since August 2022 to share knowledge and talent development.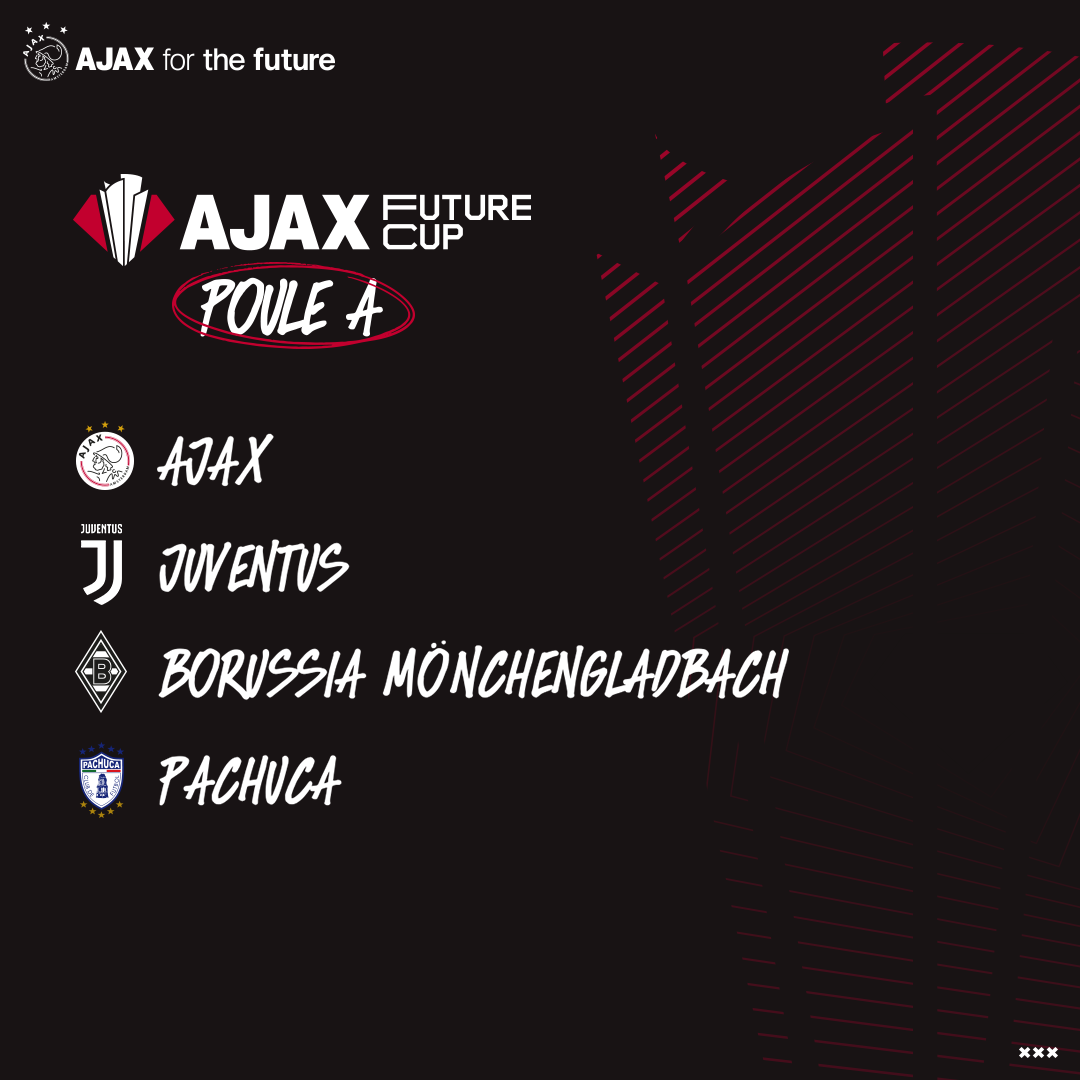 Group B
Group B consists of French top club Paris Saint-Germain, debutants Chelsea FC and FC Nordsjælland, and Anderlecht. The Belgians are, just like Ajax, joining the tournament at De Toekomst for the eleventh time.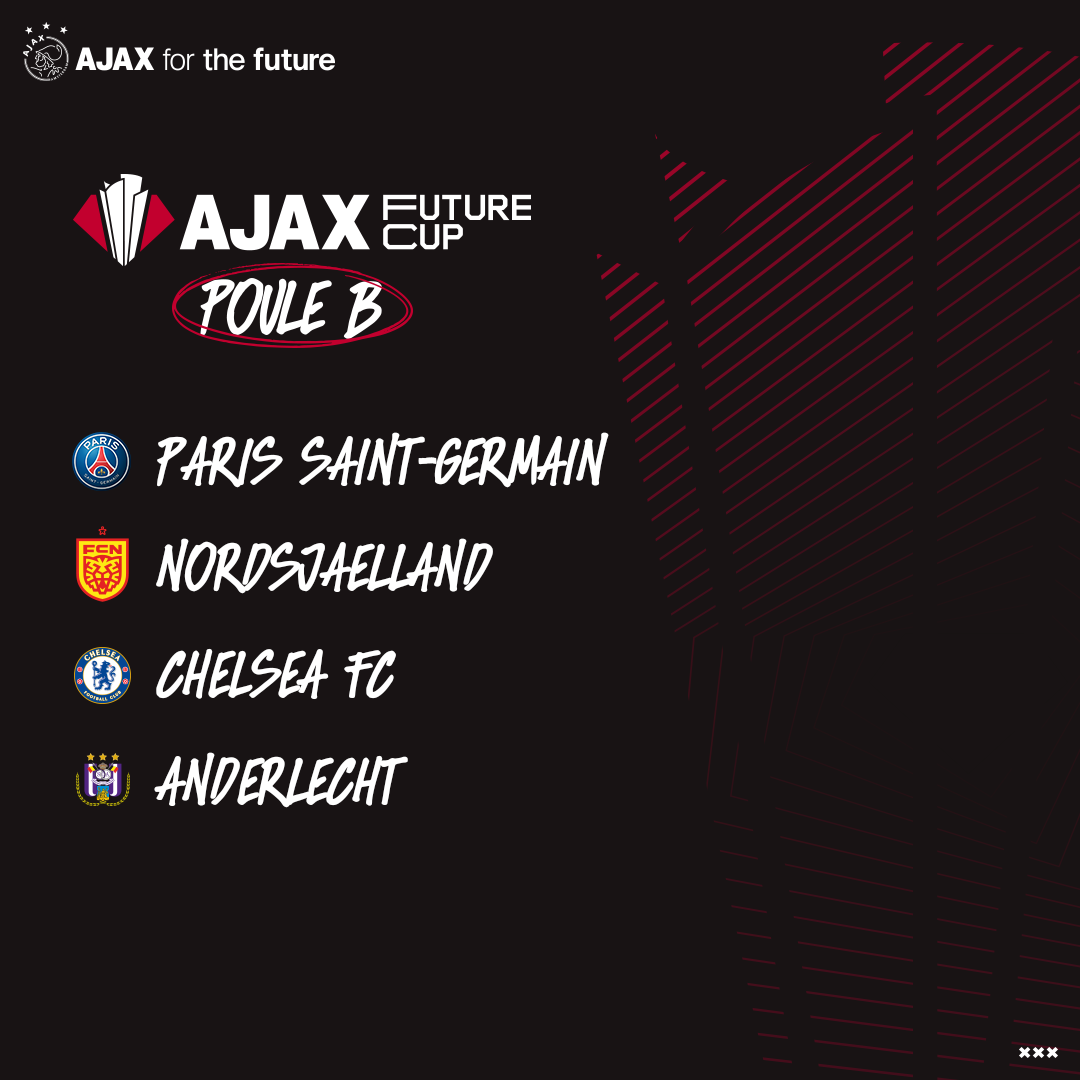 Saturday 8 april 2023:
11 AM: RSC Anderlecht - FC Nordsjælland (live at ESPN)
11 AM: Chelsea FC – PSG
12.30 PM: Ajax – CF Pachuca (live at ESPN)
12.30 PM: Juventus – Borussia Mönchengladbach
2 PM: RSC Anderlecht – PSG (live at ESPN)
2 PM: Chelsea FC - FC Nordsjælland
3.30 PM: Ajax - Borussia Mönchengladbach (live at ESPN)
3.30 PM: Juventus – CF Pachuca

Sunday 9 april 2023:
10 AM: RSC Anderlecht – Chelsea FC (live at ESPN)
10 AM: PSG - FC Nordsjælland
11.30 AM: Ajax – Juventus (live at ESPN)
11.30 AM: Borussia Mönchengladbach – CF Pachuca

Monday 10 april 2023:
11 AM: 4A – 4B
11 AM: Semi Final 1 (live at ESPN)
12.30 PM: Semi Final 2 (live at ESPN)
1 PM: 3A – 3B
2.30 PM: Losing team SF 1 – Losing team SF 2 (live at ESPN)
4 PM: Final (live at ESPN)
5.15 PM: Prize giving ceremony (live at ESPN)