Jaap Wassink, Country Director at Coca-Cola European Partners: "Ajax has a global image, great ambitions and supporters that expect the best; these all apply to us as well. We will develop special experiences for fans. In addition, we will be more visible than ever and remain available in the Johan Cruijff ArenA, where Coca-Cola has been involved as a founder since 1996."
"From now on, various Coca-Cola soft drinks will also be served at sports complex de Toekomst. In recent years, we have put a lot of effort into offering choice in both taste and sugar-free. With our wide range of responsible choices, we can respond well to the needs of the sports world. We look forward to making the most of this partnership and of our activations for the fans."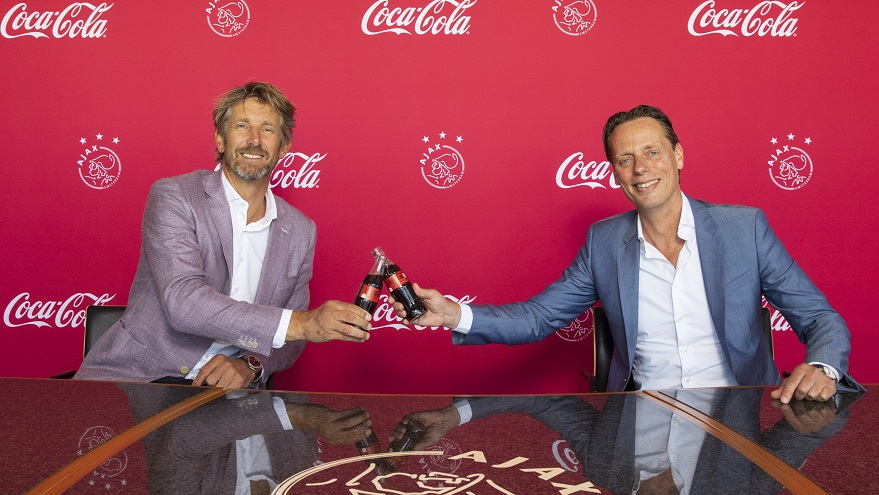 Menno Geelen, Commercial Director at AFC Ajax: "In 1928, Coca-Cola entered the Dutch market at the Olympic Games in the Olympic Stadium in Amsterdam. They have since grown into a unique 'love brand'. I am convinced that this was partly due to the partnerships they have had over the years with the largest organizations and brands in sports. I am proud of this partnership and their appreciation for our creativity and ambition. That appreciation is completely mutual. We are very looking forward to shaping this partnership together."