Surrounded by ten Champions League balls, symbolizing  each one of his goals, he reflects on them and his experience in his first group stage matches.
To score any goal in the Champions League was already a dream for the French-Ivorian striker. But to find the net ten times in his debut season in his first six games? It seemed impossible. And yet…
"I was already satisfied with one goal. As a child you dream of playing in the Champions League, but you do not expect to actually achieve it. A dream is made to never come true."
"It's unbelievable," he continues. "Every moment I spend on the pitch in this competition feels like a gift. It's a beautiful adventure and it's not over yet."
Self criticism
However, Haller isn't necessarily one hundred percent satisfied with his group stage performance. He always wants to be better, always wants more. "Ten goals is okay. If you had asked me beforehand if I could have scored that many, I would have thought you were crazy. Okay, it's a fantastic number. But it is also the logical consequence of the opportunities I have been given, thanks to the way the team played. I could have scored even more."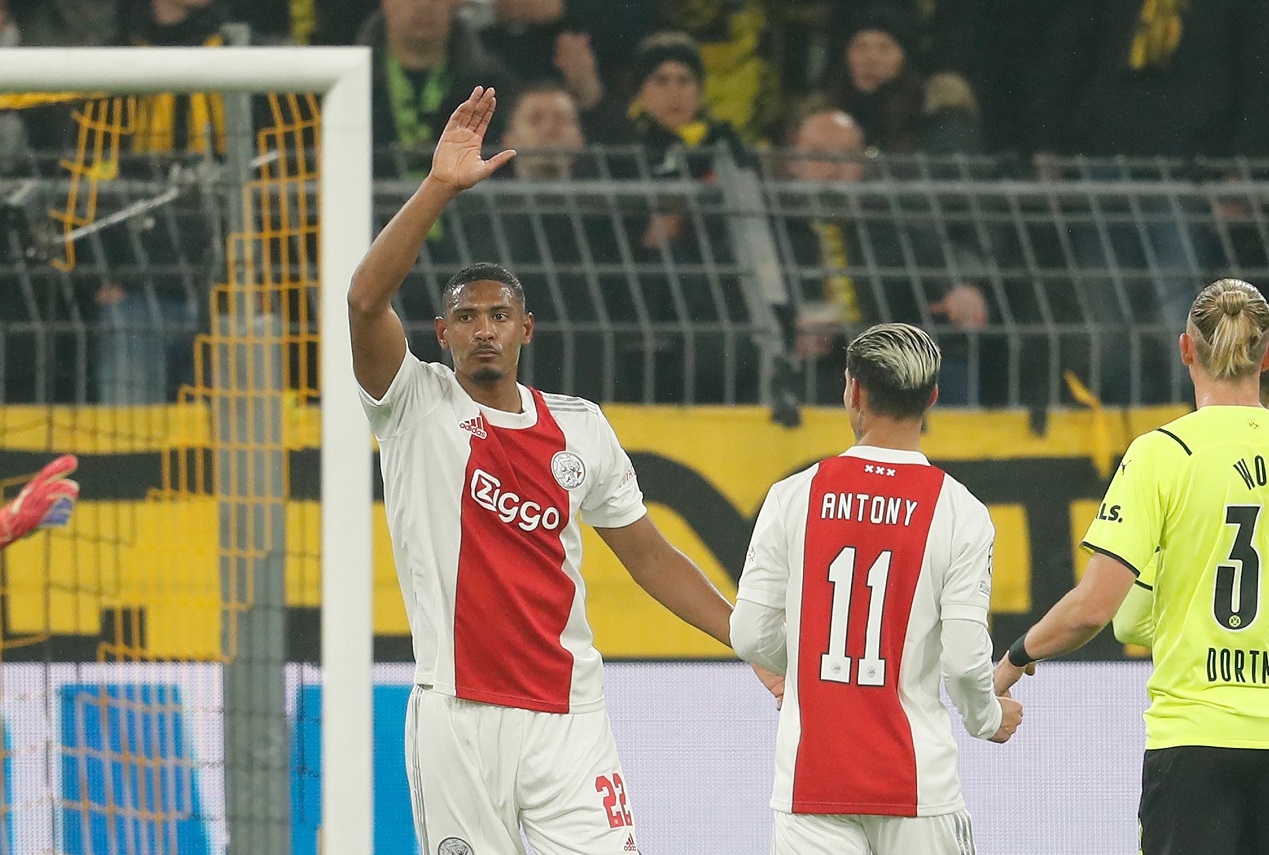 Now that he is making his name on the biggest stage in club football, he regularly thinks back to the time when he played football in the square in Paris as a young kid. "As a little boy I had idols like Thierry Henry, Didier Drogba, Raul, Ronaldo. They were all fantastic strikers. In France, Zinedine Zidane was the greatest. Everyone wanted to be Zizou."
'Makes me tired sometimes'
Haller is now in the spotlight himself. "I have to score at least one goal per game. Even if I provide an assist or if I am important to the team, I miss the feeling of scoring. It also makes me tired sometimes. I can be satisfied with the performance of the team, but if I don't score then it leaves me wanting more."
And so Haller would like to add some extra goals to his already impressive record. "These Champions League balls around me give me confidence. If I can collect more, I won't say no to that."