In the days of head coach Louis van Gaal, Ajax realised fourteen successive unbeaten games between September 1994 and April 1997 in the final tournament of the Champions League. This fantastic performance formed the foundation for Ajax's success in reaching two successive Champions League finals.
If you include matches in the qualification rounds, Ajax has already improved on this record. With the matches against OGC Nice (1-1), Sturm Graz (1-3), Standard Luik (2-2), Dinamo Kiev (0-0), PAOK Saloniki (2-2) and APOEL Nicosia (0-0) included, Ajax has won a series of seventeen successive matches on foreign soil.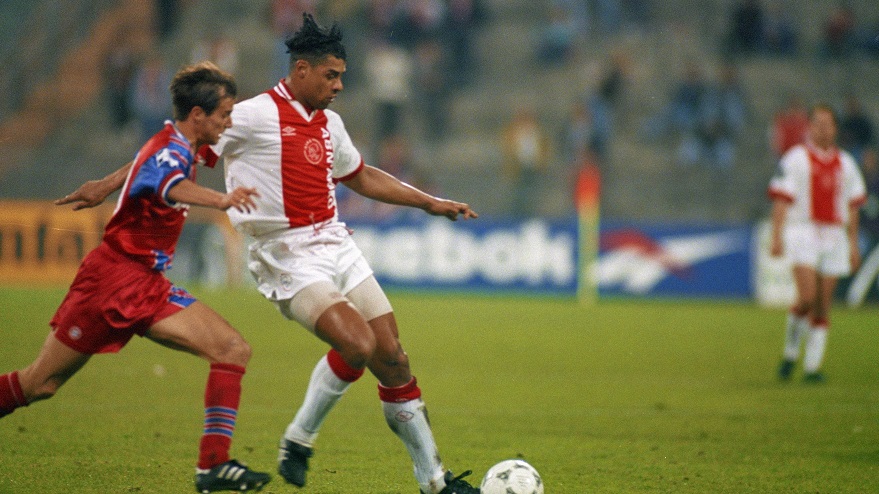 Ajax 'tornado' through Europe in 2018/2019
But the main tournament of the Champions League is what it's all about. That is more comparable to the current record of Van Gaal's team of champions. The last time Ajax was beaten in the final round of the most important tournament in European club football was on 25 November 2014. Paris Saint-Germain was just too good and won 3-1. Davy Klaassen scored the only goal for the Amsterdam club during that match.
Under Erik ten Hag, successes in foreign countries began in October 2018. At that time, and against all expectations, Ajax put in a cast-iron performance against Bayern Munich. In the Allianz Arena, the score levelled at 1-1 thanks to a fabulous goal by Noussair Mazraoui. Ajax then became unbeatable. There was a draw in Portugal against Benfica and a win in Greece against AEK Athens.
And nobody can forget the victories that followed against Real Madrid and Juventus. In the Santiago Bernabeu Ajax won 4-1 in a match that will go down in history. In the previous round, Juventus had been beaten 1-2 courtesy of a decisive header by Matthijs de Ligt. Also, in the semi-final against Tottenham Hotspur, Ajax was the stronger team; in the new Spurs Stadium, Donny van de Beek was the only goal-scorer.


Strong follow-up
Last season, this undefeated streak continued. In Mestalla, there was a 3-0 victory over Valencia, which included an absolute belter of a goal by Hakim Ziyech. The tumultuous 4-4 draw against Chelsea at Stamford Bridge that followed, ended up feeling like a defeat. The win at Lille was then eclipsed when Ajax concluded the group stage with a home defeat at the hands of Valencia.
The formidable run was continued this season. In the current season, there has been a 2-2 draw against Atalanta and a 2-1 victory over FC Midtjylland.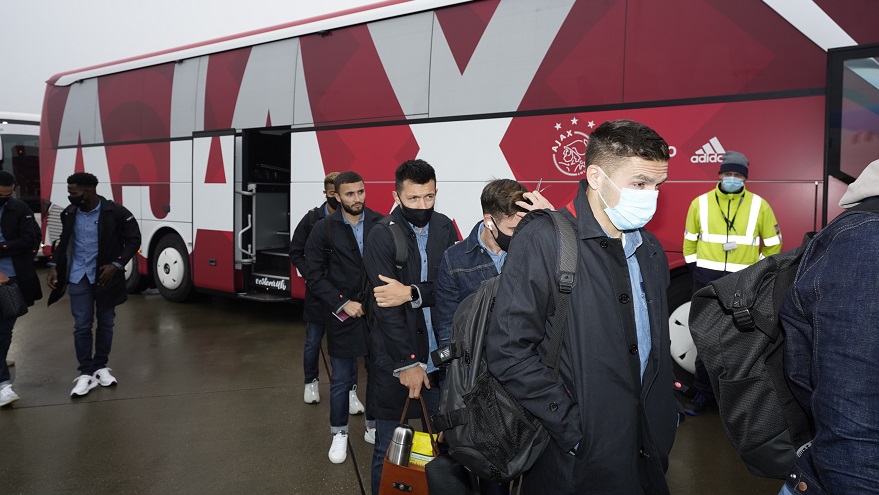 W7-G6-V0
And so it is, that after seven victories, six draws and no defeats, an illustrious club record looks set to be broken. At Anfield Road, the club record of fourteen undefeated matches on foreign soil comes a lot closer. If Ajax survives the group stage, due to a draw or win against Liverpool, they must not then lose in the subsequent round or quarter finals in order to equal the record.
Ajax's results in England offer reason for optimism. The last time the team lost a match in England in the Champions League, it was in 2005/2006 against Arsenal. Thereafter, no further defeats were suffered against Manchester City (2-2), Tottenham Hotspur (1-0) and Chelsea (4-4).