The Amsterdam side's dominance on the pitch is clearly visible in the stats. Ajax, especially for a European tie, controlled the ball with a possession percentage of 68. In the first half, which ended goalless, they even managed to achieve 71 percent possession.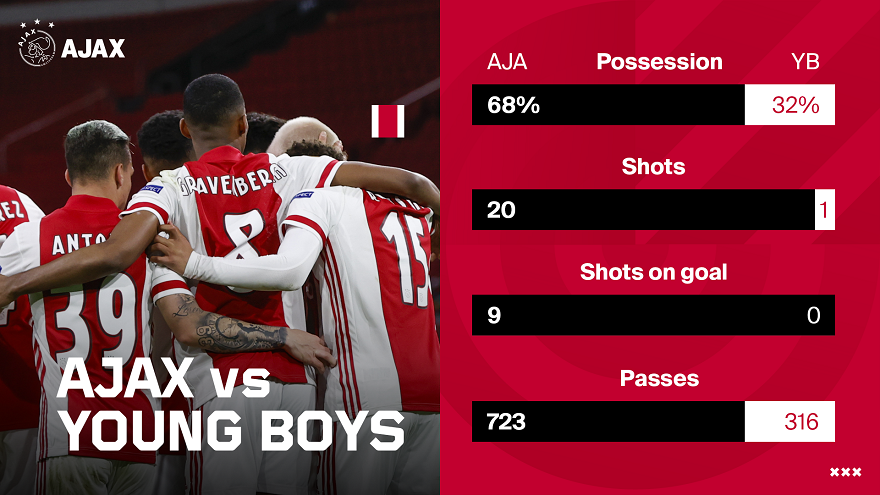 Perhaps even more impressive is the fact that Ajax managed twenty shots while the Swiss side only mustered a single effort. According to Opta, this is an extremely rate achievement on a European level. In fact, it is the first time in the history of the Europa League, which has existed since 2009, that, in a Round of 16 match, a club allowed its opponent only a single shot.
Álvarez leads
Ajax's dominance cannot be understood without the role of Edson Álvarez. The Mexican dominated the midfield, as the stats show. He won possession nineteen times, ensuring that the side were never without the ball for long. Álvarez's number of interceptions is quite remarkable: no player in this season's UEFA Champions League or Europa League has intercepted passes as many as he did in one match.
However, Álvarez did not only excel defensively. He was also crucial for Ajax while in possession. The numbers support Erik ten Hag's claim, who spoke highly of what the midfielder had shown on the ball shortly after the game. In a controlling role alongside Ryan Gravenberch, he made 108 passes, making him one of the leaders in the team in that regard.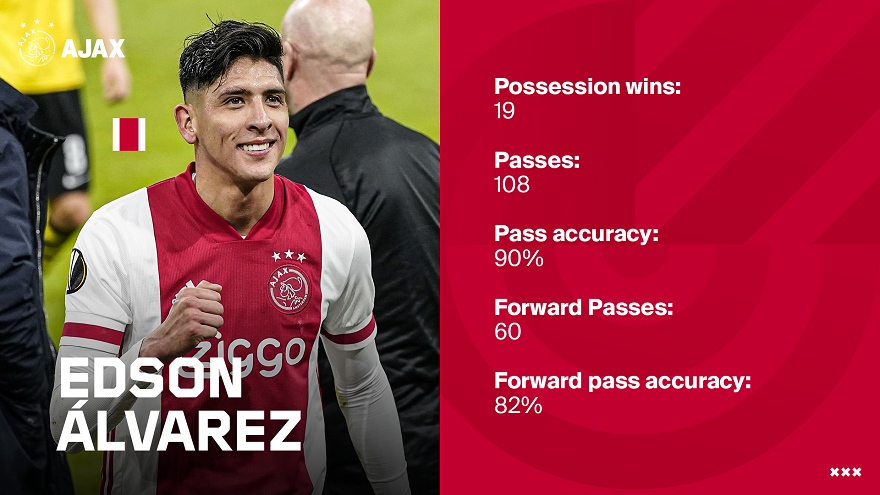 Ninety percent of Álvarez's passes were completed. The high success rate was not achieved by playing it safe: sixty of his passes were sent forward. These forwarded passes were also accurate, with 82 percent of them being completed successfully. The most important of these was the pass to Davy Klaassen, who then scored the crucial opening goal after a combination with Dusan Tadic.
Stability from Martínez
The defense was also solid on the night, with Lisandro Martínez leading the charge, as evident in the stats. Martínez won the ball back fourteen times against Young Boys. He was vital in intercepting many of the longer balls played over the top that the Swiss side employ. He also won eighty percent of his on the ball duels.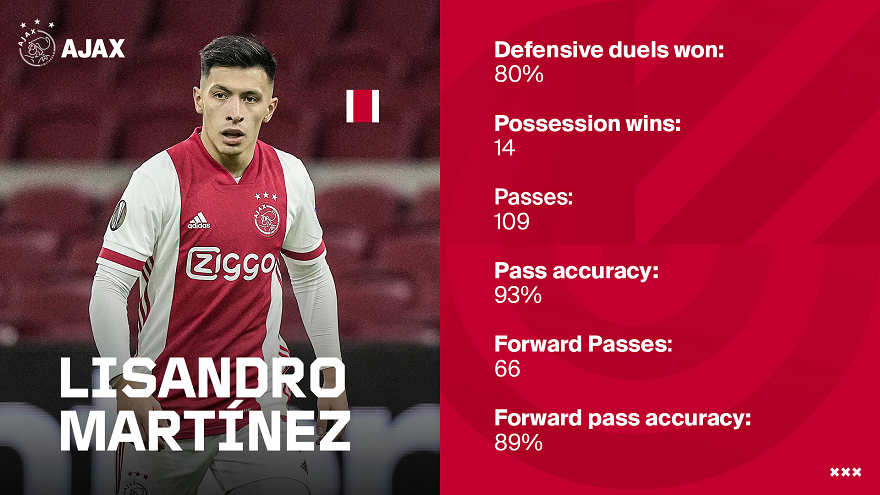 Additionally, the Argentine was effective with the ball at his feet, completing 109 passes with 93 percent accuracy.
His forward passes were equally accurate as his Latin-American colleague. The duo's star performance was emblematic of Ajax's dominance which sets them up well for the return leg next week.