The striker was injured in the away match against PSV. After a duel with defender Obispo, it transpired that the medial ligament was torn in his knee. "I thought that it would only take about two weeks to heal. But the next day I went to the AMC with the doctor, and then they said that I had a small tear in my medial ligament."
Around one and a half months later he made his return to the Eredivisie against SC Cambuur. In Friesland the striker managed to get a chance for the winning goal in the final phase of the match. "I should have finished it, but luckily Ryan Gravenberch got there for another goal. We were really happy about that, of course. I know he's got a great shot, but it doesn't always work out."
A few days later the elimination happened in the Champions League against Benfica. The twenty-year-old thought it was unnecessary. "We were the better team. We didn't capitalise on our chances. Then they got a free kick and the ball went in easily."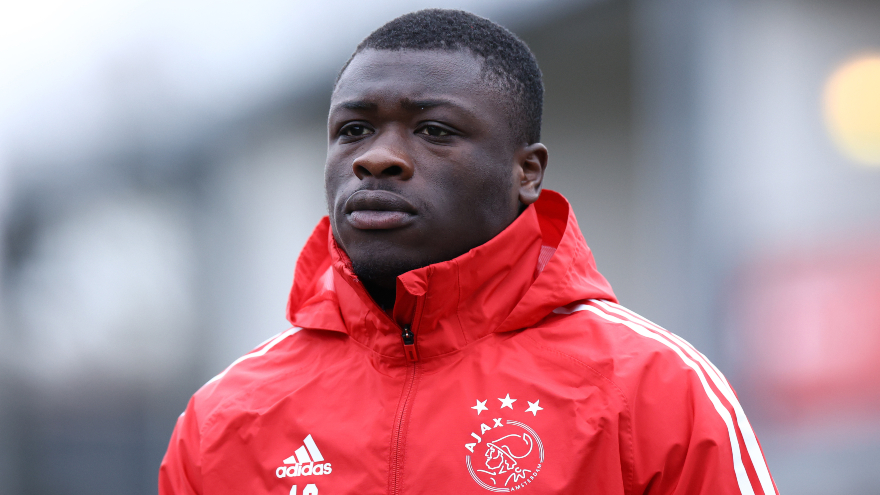 But there's no time to dwell on it. On Sunday Ajax play Feyenoord in the classic derby. For Brobbey it will be the first time that he will get a chance to see action against the Rotterdam team in a fully-packed Cruijff ArenA.
"We'll battle. We want to make the fans happy and keep the top spot. We really need the fans. Especially in a classic like this. It's going to be great."
Brobbey knows what's expected of him during the upcoming confrontation with the team from Rotterdam. "Ajax - Feyenoord is always a battle. I think that we need to get to 1-0 quickly, and that'll give us a good headstart. I want to be important, scoring goals. Scoring a first goal in a classic match with fans in attendance? It has to work out."