On the mural, the two Esporters are being portrayed. Both guys developed their love for the game on the streets, where they started playing football just like thousands of other Brazilian youngsters. They still play on the street and the pitch; on the digital pitch, they belong to the best players in the world.
The wall says: "Play the streets, rule the world", with a goal that can be used. Ajax Esports always strives to create the right balance between football on the digital pitch and football on the pitch and street.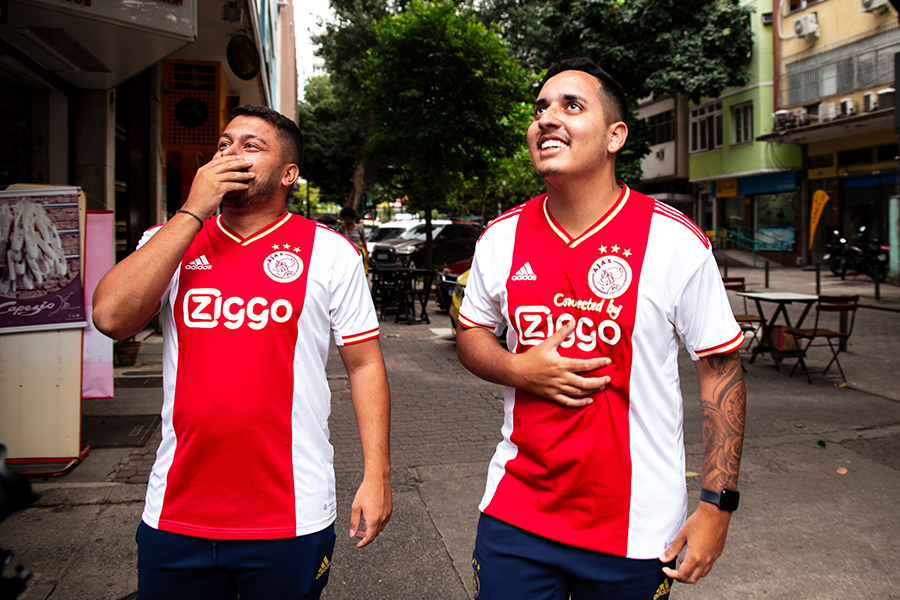 Paulo Henrique Chaves: "This is very special to me. I've lived in Rio de Janeiro since I was a child. In these streets, I played football, and my cousins play there now. I'm proud that we can do these types of things with Ajax. It's a great victory for me that I can represent Ajax in the eClub World Cup."

Pedro Resende: "It makes me emotional to see myself like this. I have dreamt about playing for Ajax. To have it come to this point, and to get to do these things together, makes it even better than it was. I am very proud to wear the colours of my club, and I'm glad we get to do that on the highest stage."