Ajax played their first-ever match in the newly established Eredivisie on 2 September, 1956. Loek den Edel scored the only and winning goal that day in the home game against NAC: 1-0. Den Edel was last in line in a goal-scoring set-piece involving Rinus Michels and Piet van der Kuil.

The big one thousand
On 23 September 23, 2001, Ajax notched up its one thousandth victory since the Eredivisie was introduced. The Amsterdam side defeated Sparta 3-0 at the ArenA. Following Rafael van der Vaart's opening goal, Mido saw to it that the home team went 3-0 up early in the first thirty minutes, scoring twice.
The team which had recorded their first win on 2 September 1956, against NAC was once again thrust into the spotlight following that home fixture against the Spartans. The Ajax team who played in that first victory met their thousandth-win counterparts out on the ArenA pitch. It made a great photo-op. The same was true when Den Edel posed proudly with Van der Vaart and Mido, his distant, goal-scoring successors in the main Ajax squad.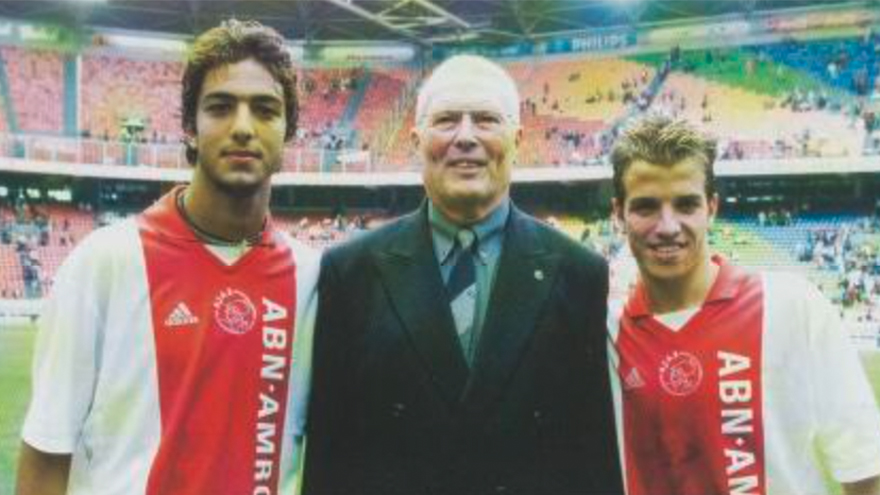 In the 24th round of the 2022/2023 Eredivisie season – and more than 66 years later – the 1,500th victory at the highest level was in the net. Ajax made history once more. Sadly, Den Edel, along with many of his teammates from those days, was unable to be there at the Johan Cruyff ArenA. The proud former Ajax player passed away last year aged 88.