In order to guarantee continuity for the short term, after the departure of Director of Football Affairs Marc Overmars, most of the tasks associated with football direction have been temporarily transferred to technical manager Gerry Hamstra who works closely with head coach Erik ten Hag. Huntelaar will support the pair of them in said affairs, effective immediately. From July 1, 2022, he will also take courses, which will allow him to develop further in his new role off the pitch. The former footballer, who ended his impressive career at Schalke 04 this past summer, will sign a contract that runs until July 1, 2024.
In addition to Huntelaar's appointment, the Ajax Supervisory Board and management team have jointly set themselves the goal of appointing a new Director of Football Affairs in the summer of 2022.
Van der Sar about Huntelaar
General manager Edwin van der Sar: "Ajax have kept in touch with [Klaas Jan] since the he moved to Schalke. We were aware of his interests and his ambition to eventually become technical director at a professional club. For that reason, he has already had a look behind the scenes with us a few times since the summer and, for example, attended meetings of both the management team and the Supervisory Board."
"Ajax stand for talent development and this new role for Klaas Jan fits in with that. We will put together a development program in consultation with him, in which he will, among other things, learn from international scouting department led by Henk Veldmate and play a role in technical consultations about the composition of both the Ajax first team and Jong Ajax squads. These are all tasks, then, with a focus on professional football."
"The great thing about Klaas Jan is that he knows a lot about top-level international football, thinks things through carefully and that he has a clear opinion of his own. I am convinced that, even though he is new to this role, he will make a difference right away."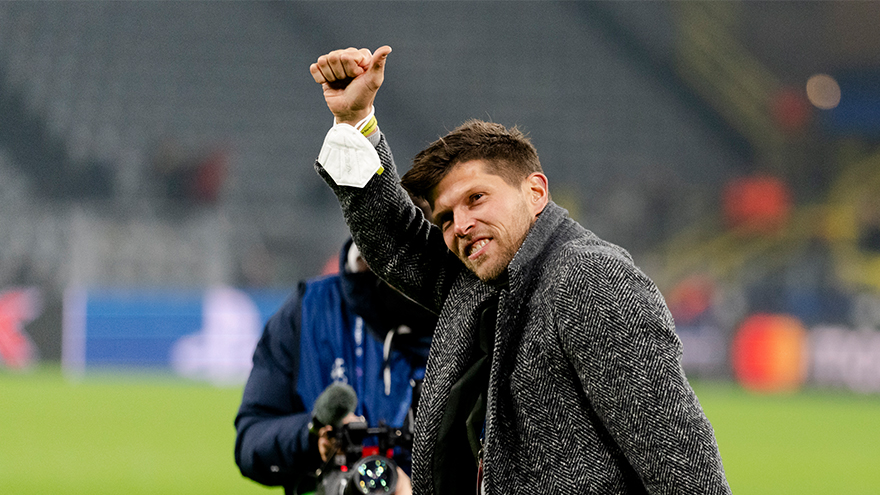 Klaas Jan Huntelaar: "I have always been interested in things that happen off the pitch at clubs and I would like to broaden my knowledge in this area. That is possible with the trajectory that Ajax are offering me. I am happy to be back and I am curious about what will happen in the coming period."
"I am also working on my coaching diploma. The knowledge I gain during that course will also help me with what I will be doing at Ajax. I am also particularly looking forward to collaborating with the existing organization to contribute to the topics I think I have a view on, but also in which I want to develop further."
Huntelaar was born on August 12, 1983 in Drempt. The striker played for Ajax from the 2017/2018 season until the beginning of 2021 and also played for the club between 2006 and 2008. Huntelaar made his debut in Amsterdam on January 15, 2006 in the match between Ajax-NEC (1-1) and played a total of 257 official matches, scoring 158 goals. He won three league titles with Ajax. He also won the KNVB Cup in 2006, 2007 and 2019 and the Johan Cruijff Shield in 2007 and 2019.