Ajax-new comer Antony was welcomed in a special way on Sunday. The 20-year-old Brazilian was surprised with his own song that could become a summer hit in the next few months. Just as in the Netherlands (for example on YouTube and Spotify), the number is also popular in Brazil.
Always come up with something new and keep on surprising. That was the instruction given to the Ajax creative team. A nice interplay between the Media, Marketing, David Neres, Danilo and Dutch artist Sarita Lorena yielded the right ingredients for a unique welcome clip: Bem-vindo, Antony. The Brazilian received a warm welcome in his home language.
It is not the first time that Ajax welcomed a new player with a song. Think, for example, about Daley's Coming Home from 2018, inspired by the song Football's Coming Home from 1996, which became (again) a big hit around the success of the England national football team during the 2018 World Cup.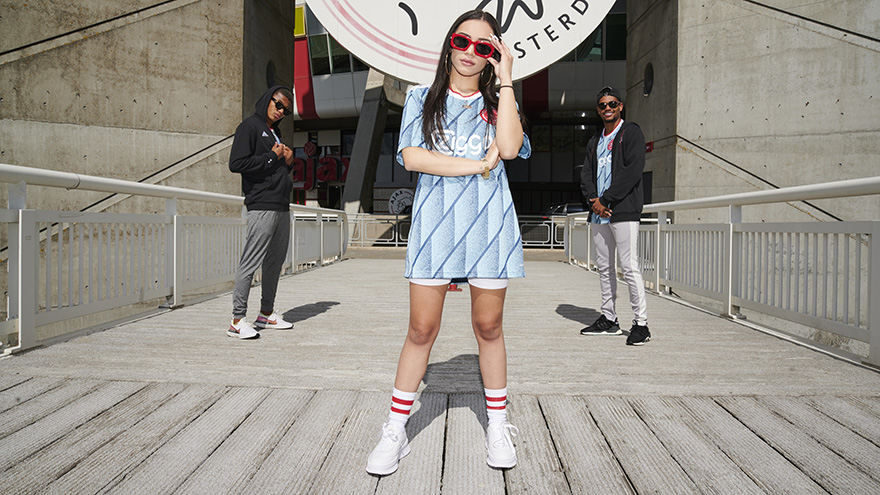 Sarita Lorena
A big difference with Bem-Vindo Antony is that this number was specially written and composed for the Brazilian star. The Dutch artist Sarita Lorena (born in Brazil) is under contract with Sony Music Netherlands and wrote the lyrics of the song together with her team and the Brazilian Ajax players David Neres and Danilo especially on request of Ajax. The trio went into the STMDP Studio of DJ Martin Garrix in Amsterdam on Saturday 11 July. In addition to the studio session, the video clip was also recorded in the Johan Cruijff ArenA and elsewhere in Amsterdam.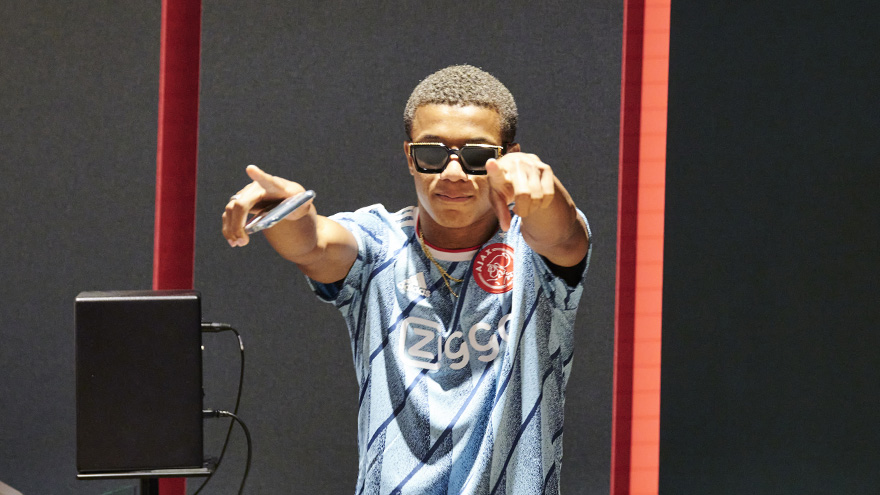 TikTok
A special dance is performed during the Bem-vindo Antony song. The so-called TikTok dance was spontaneously created during the recordings and shared by fans on TikTok (where Ajax have almost 1 million followers) with the hashtag #BemVindoAntony.
Spotify
Bem-Vindo Antony cannot only be found on the well-known Ajax channels, but also on Spotify and all other streaming services such as Apple Music and Deezer. On Youtube, the counter quickly shot up to approximately 170,000 views within 24 hours and the song was trending in the Netherlands.