In this column, an Ajax player talks about special memories of his childhood based on a photograph. In this edition, we look through the photo album of Edson Álvarez.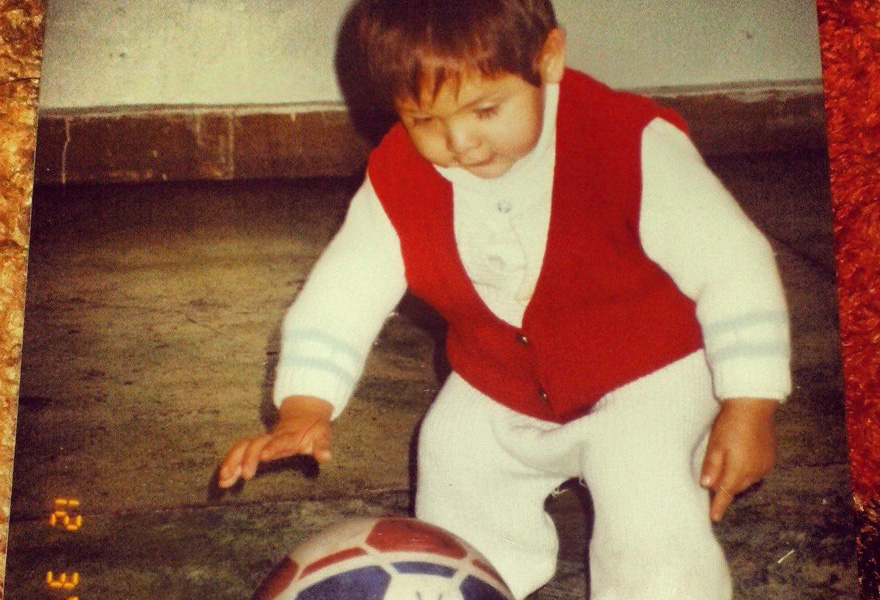 "I think this is a very nice picture! I grew up in Tlalnepantla de Baz near Mexico City. I never had many toys, but I always had a ball. That's all I needed. My grandfather sometimes gave me toys for my birthday, but I didn't really play with them. I only wanted to play with the ball. You can see on the photo that my mother was predicting my future. I was already wearing Ajax colors, haha!"
'For people in Mexico there are usually 2 paths: school or drugs. In my case, there were 3 paths: school, drugs or football'
"Football has been in my life since I was little. I owe everything I have to football. Without football, I can't imagine what I would have done. I grew up in a rough neighborhood with lots of crime. For people in Mexico, there are usually two paths: school or drugs. In my case, there were 3 paths: school, drugs or football. I often played football when I should have been doing my homework. My mom would get so angry. But in the end, I think I made the right choice."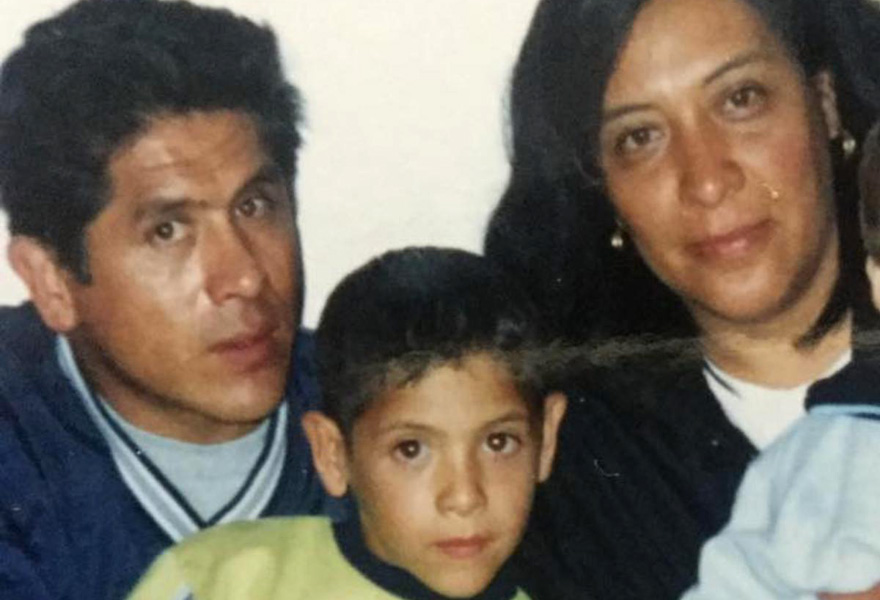 FAMILY
"Family is the most important thing in Mexico and Central America. My parents, brother and sister have come to the Netherlands, because it's normal for me to have them with me. We always want to be together. That's a big difference with the Netherlands: people are more individualistic here."
"My face looks a lot like my father, Evisto's. But my personality is a mix of the way both of my parents are. I get my fighter's mentality from my father and my social side from my mother Adriana. My father always said: 'You need to fight for the life that you want.' My mother said: 'You need to make smart choices in life, next to football.' I've learned a lot from each of them."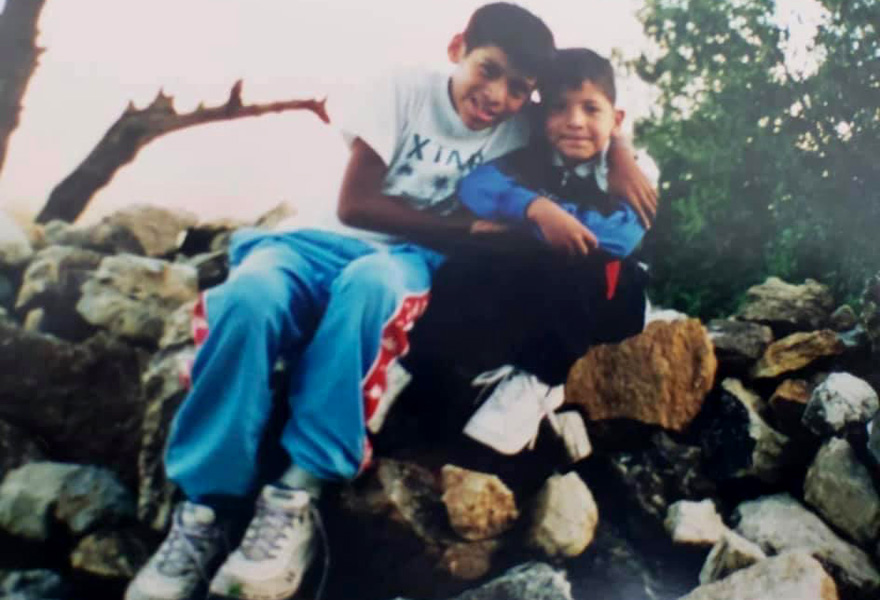 "I remember this picture so well! You see that my brother has his arm around me. He always does that. He's been protecting me since we were little. If I was harassed on the street, my brother was always there to protect me. He stood up for me. I love this picture, because he's still the same as he was back then. He sends me a message before each game, like: 'Good luck brother, be careful. You're the best.' "
'You see that my brother has his arm around me. He always does that'
Our faces are exactly the same. Sometimes he gets stopped on the street and asked: 'Hey, are you Edson Álvarez?' Then he'll answer proudly: 'No, that's my little brother!' He's different personality-wise, he's much shyer and sees life in a different way. He works really hard, but he's more easily satisfied with his life, while I always want more. That's the only difference between us."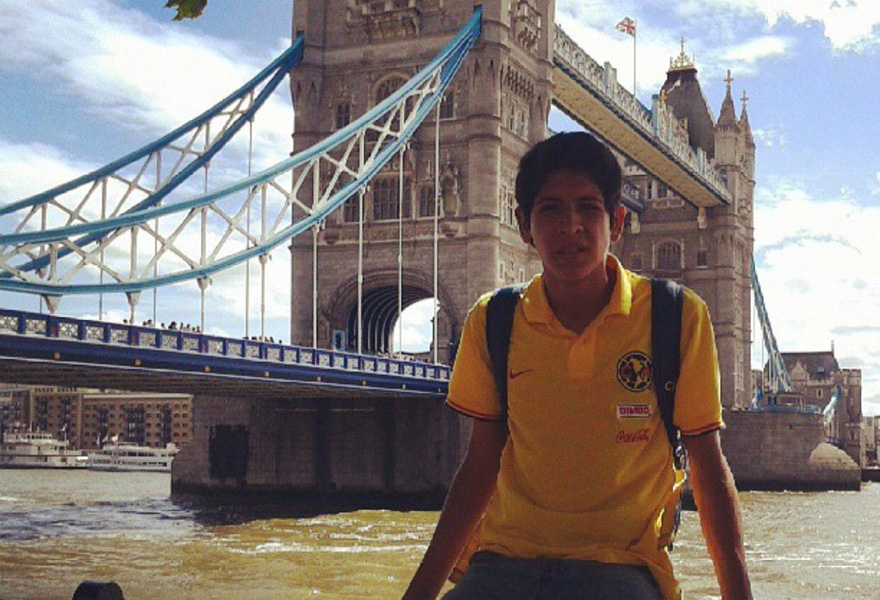 "My life has changed a lot. I can't describe it. I'm very proud of myself. When I was young, my parents fought for my life, and now I'm fighting for their future. I have a beautiful house in Amsterdam, and a nice car. I never had those things in Mexico. I always took the bus or the train."
"I use Facebook for my friends. I have Twitter too, but I like Instagram the most. You can see my whole life on Instagram. I often hear people say that they like that they can still see my very first picture. At some point I wanted to remove my childhood pictures from my account, but my mother said: 'No, don't do that, people like to see how you've grown as a person'."
'You shouldn't want to be me, you're you and special in your way'
Álvarez continues: "But life on social media isn't real. People with many followers on Instagram love to show how many phones, cars and houses they have. The followers see that and think: I want that too, my life isn't as good. I could easily show my car and house, but I don't like to do that. Maybe it would make my followers feel bad about what they have, and that's not what I want.
"Through my pictures, I try to show my personality, not my status. And I add a life lesson with each picture I post. I use Instagram for my fans, to show them what I'm feeling and thinking. But I don't want to make them feel like they should want to have my life. You shouldn't want to be me, you're you and special in your own way."