To accommodate the supporters, Ajax contacted adidas at the end of last week to see if the shirt can be re-released in a limited edition. Last Tuesday, it was made clear that this additional production can be made, albeit at the expense of other adidas productions. These shirts are expected to arrive in Amsterdam no later than mid-December. Ajax is very happy that adidas, considering the exception case, has made it possible to place this extra order.
When the original order for the 2020/2021 season was placed with adidas in mid-2019, the decision was made to have the 3rd kit be a limited edition. This decision was made due to the experience at adidas showing that sales results with 3rd kits are often quite variable, as well as the fact that it was not yet sure which European tournament Ajax would be playing in during the 2020/2021 season. This was the first time since 2004/2005 that an Ajax 3rd kit would be put on the market.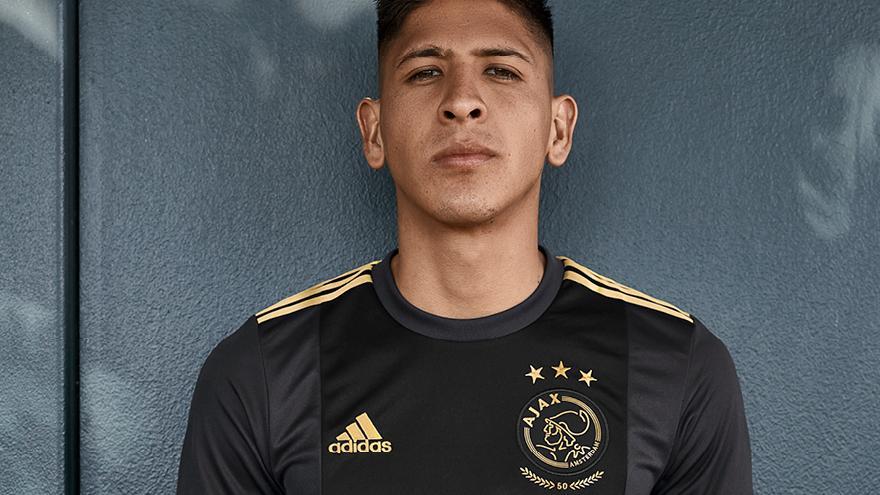 Only with the elimination of Olympique Lyon last week was it certain that Ajax would play in the group stage of the UEFA Champions League. No doubt, this qualification has increased the enthusiasm among the fans in ordering the kit. The demand for Ajax shirts is extreme, even in comparison to other adidas kits from international clubs, even more remarkable considering that no games have been played in the Netherlands in 5 months. Additionally, as Ajax has stocked far more shirts than usual, with the goal being that the home kit remains in stock all season.
Pre-order
To purchase from the additional stock of the European kit, first you can pre-order it from the webshop. Your order will be shipped when the shirts have been restocked, no later than mid-December.
Unfortunately, there are a lot of fake products online. A reminder that it is illegal to misuse the Ajax logo. Ajax and adidas join forces in the fight against sellers of illegal products.
Read also: Ajax and adidas celebrate anniversary with golden European jersey
Text: AFC Ajax
Picture: AFC Ajax