Menno Geelen, Commercial Director at AFC Ajax comments: "Acronis is a global market leader and a technology company that will contribute technology and content to support our growth ambition. We are also going to use their cyber protection solutions and artificial intelligence expertise at our training centre de Toekomst and see them prominently as a new shirt partner for the Ajax youth. A partner of which we can therefore say with complete dedication: for the future."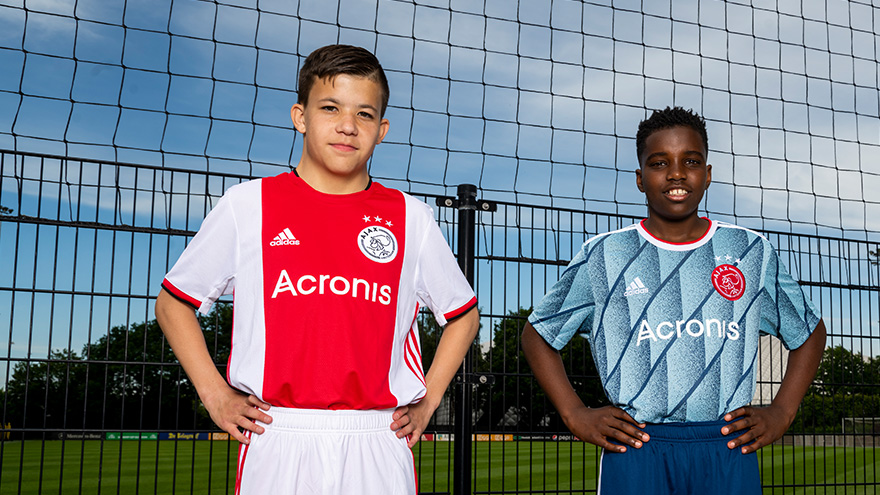 Edwin van der Sar, Managing Director at AFC Ajax adds: "Data and innovation are becoming more and more important, for us as a football club and as an organisation. Privacy and data security are therefore just as crucial. With Acronis we have a reliable and knowledgeable partner that stores, makes accessible, and secures our data."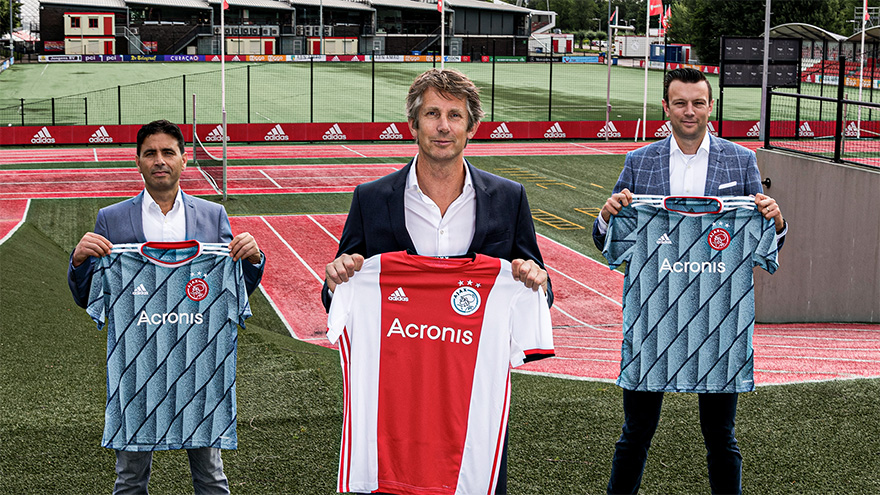 "They will do this at de Toekomst, but also in the Johan Cruijff ArenA and in our football related and business activities elsewhere in the world. Acronis' expertise in artificial intelligence and machine learning (AI/ML) technology will further optimise our business operations."

Cyberfit
Jan-Jaap Jager, the Board Advisor and Senior Vice President at Acronis says: "We believe in the importance of forming technology partnerships with sports teams. Ajax is ahead in the field of collecting data, and together we plan on analysing said data so that they can make strategic sportive and commercial decisions that will enhance the performance of the teams and their organisation as a whole."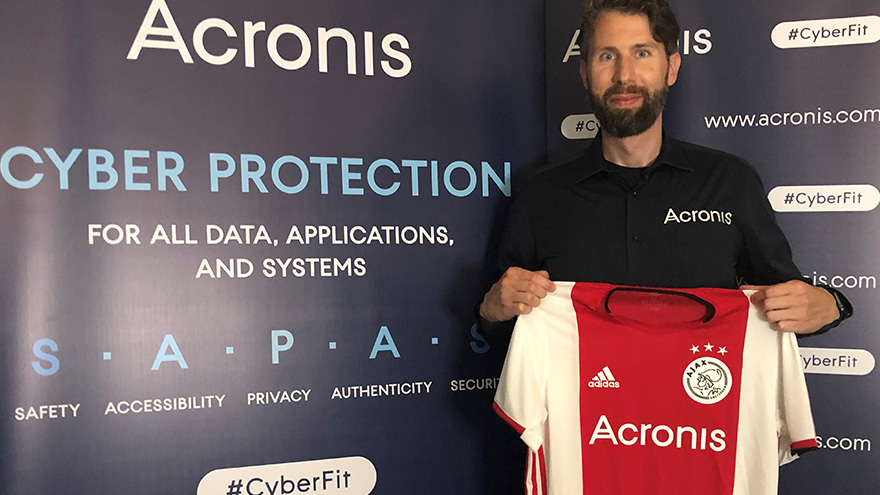 "We are therefore proud that to enter a Cyber Protection Technology partnership with Ajax, and help them under our credo to get #CyberFit. The opportunity to show Ajax what we are capable of, and to share this with their business network through Ajax, makes this collaboration optimal for us."
Text: Ajax.nl
Pictures: Ajax.nl