The home shirt features new elements on the collar, sleeves and front. The iconic red stripe in the middle of the shirt merges with a slightly raised collar in the same colour. The sleeves have a wide stripe towards the end. This "striping" appears in the classic Ajax pattern: white/red/white. A subtle, but striking, detail is three St Andrew's crosses embroidered onto the front of the shirt at the bottom. A stylish tribute to the city of Amsterdam.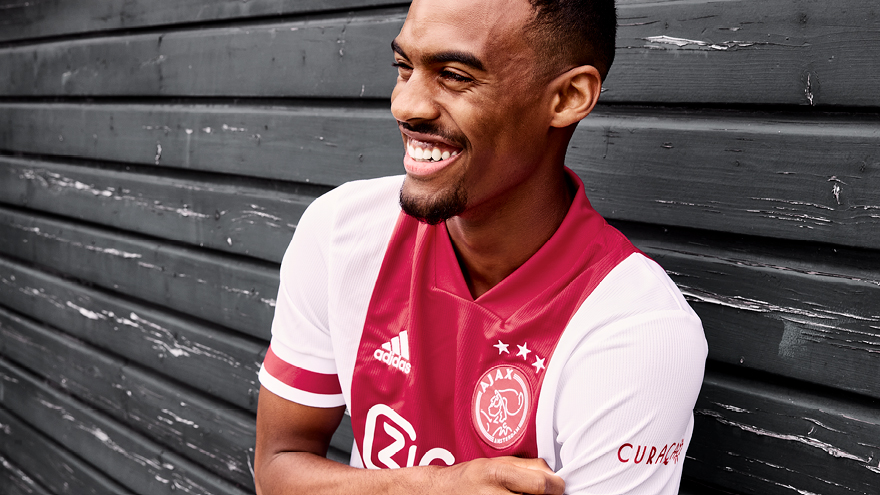 Red and white balanced in the full jersey
The club's logo is incorporated into the stripe, on a red background with the logo and three stars in white. Names and numbers on the back are in white with a red border, where a black outline contrasts with the red stripe. This printing on the back is available exclusively from Ajax sales outlets.
Available online now
The full home jersey is available to order now from the Ajax webshop and adidas.nl. The jersey is also available, starting today, from the official ArenA, Kalverstraat and Bataviastad shops.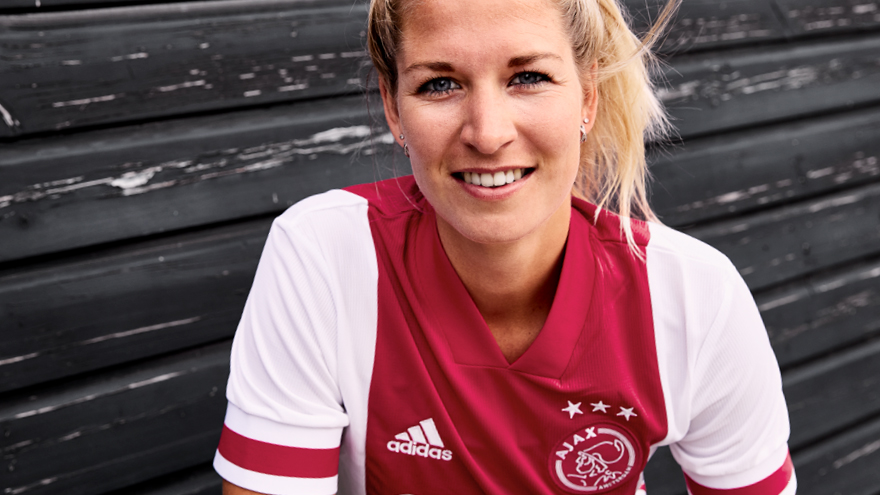 The home collection of the 2020-2021 season also includes an Ajax Women's home shirt, this shirt has a feminine, tailored fit. Would you like to be the first to know when this shirt is available? Then leave your interest here. The Ajax Women shirt will be available in senior sizes XS to 2XL.