Ajax-babykit home 2022-2023
The Ajax baby kit season 22-23.
Official printing exclusively available at Ajax. Keep in mind that printing causes a longer delivery time.
This is the Ajax home jersey for babies. The kit contains a shirt and a short. The kit is the exact replica of the official home jersey of Ajax' first team. To make things easier the shirt has buttons on the shoulder. The logos of Ajax and adidas are printed on the shirt and the short.
Push buttons on the right shoulder
No socks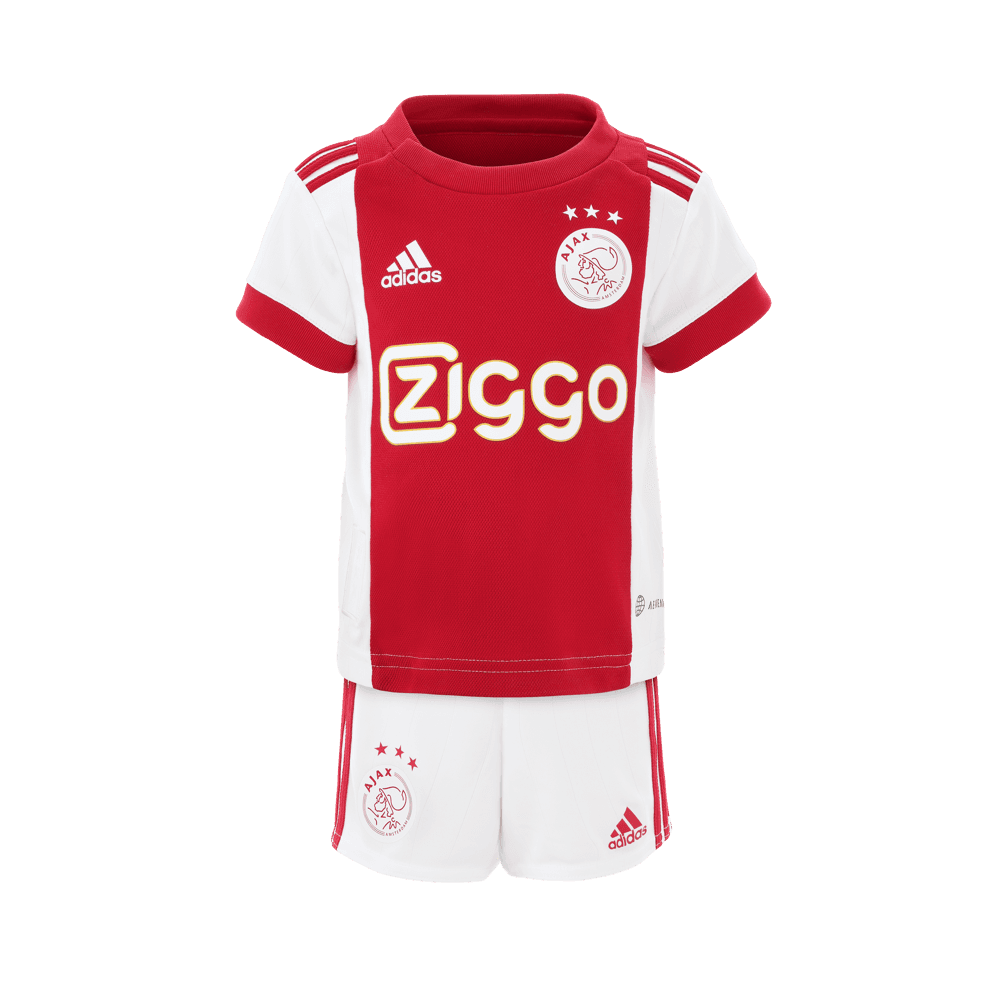 Ajax-babykit home 2022-2023