Ajax-minikit away 2022-2023
The Ajax away mini kit season 22-23.
Official printing exclusively available at Ajax. Keep in mind that printing causes a longer delivery time.
The minikit contains a shirt, a short and a pair of socks. The kit is the exact replica of the official away jersey of Ajax' first team. The logos of Ajax, Ziggo and adidas are printed on the shirt and the short.
The short will not be printed. Printing with special signs is not possible.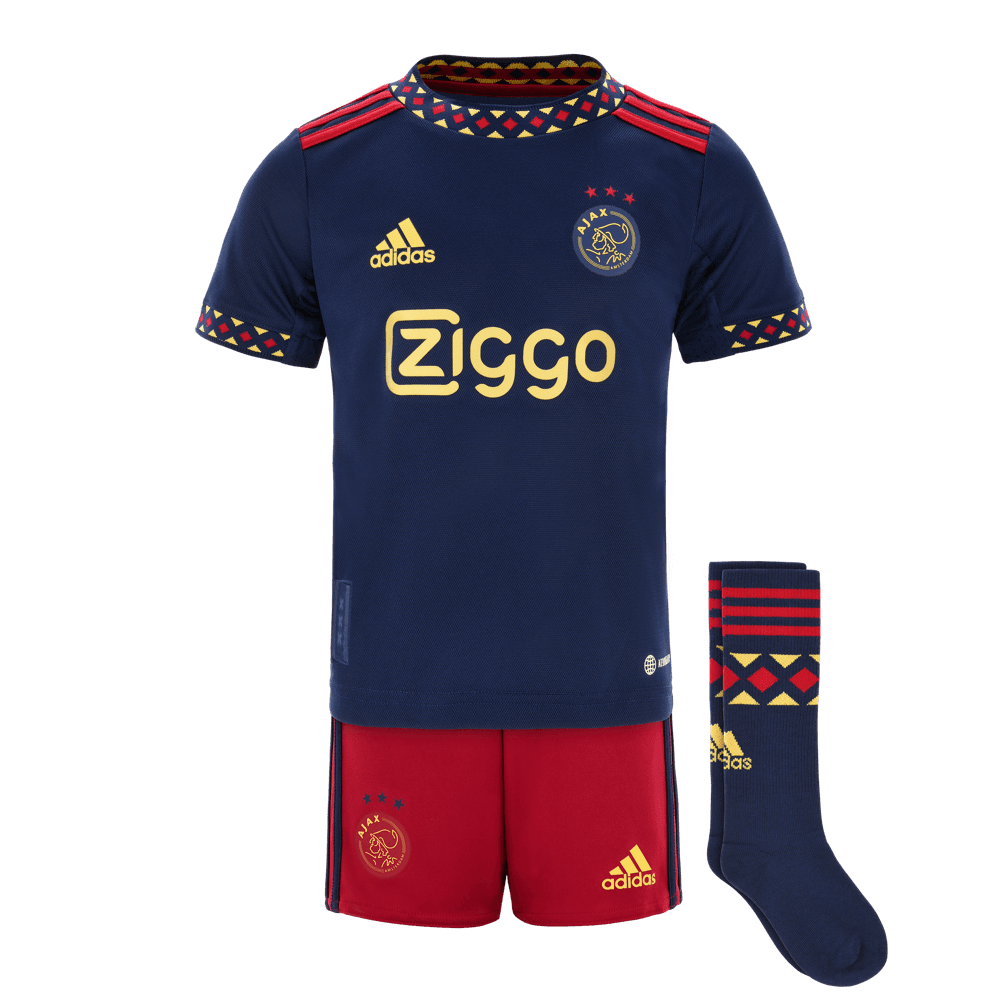 Ajax-minikit away 2022-2023