Main sponsors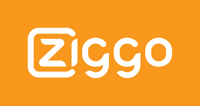 Since January 1, 2015, Ziggo has been the official main sponsor of Ajax. The company provides fixed, mobile and integrated communication and entertainment services to consumers and businesses. With the merger of Vodafone and Ziggo, since January 2017, VodafoneZiggo creates valuable connections, between people and for people. With this they want to be the driving force behind Dutch digitization and they are building the network of the future. In the collaboration with Ajax, Ziggo is featured on the shirts and tracksuits of Ajax 1 and Jong Ajax.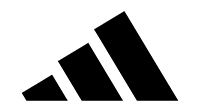 Since July 1 2000, adidas has been affiliated with Ajax as clothing sponsor. Adidas manufactures many sports products and, just like Ajax, has a great deal of fame and prestige worldwide. The company supplies all Ajax clothing and is responsible for the beautiful kits in which Ajax plays.
Partners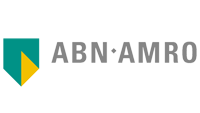 ABN AMRO has a very long history with Ajax. As of January 1, 2015, the bank is "Main sponsor of the Ajax Women". In addition, the bank is also a Social Partner of the Ajax Foundation.

BLOX has been associated with Ajax as an official partner since the 2021/2022 season. BLOX is one of the largest providers of cryptocurrencies and its mission is to make and keep crypto accessible and accessible. It is a company registered with De Nederlandse Bank that will work together with Ajax to bring crypto to the attention of interested buyers in a simple, responsible and safe way.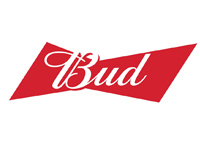 Bud is the largest beer brand in the world. Bud is already inseparable from sports experience in the United States and works closely with the FIFA World Cup 2022, the US women's national team and various American sports associations such as the MLB. The beer brand continues this line in Europe and has been a partner of both the first men and the first women team of Ajax since 24 July 2019.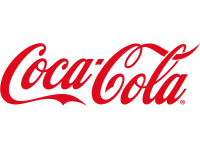 As of the 2021/2022 season, Coca-Cola is an official partner of AFC Ajax. Coca-Cola sells many iconic soft drinks globally. For many years, Coca-Cola has also provided consumers in the Netherlands with the most delicious soft drinks, always with a sugar-free option. The importance of a healthy lifestyle and equal opportunities for everyone are an important part of this, as well as production that respects the environment. For instance, all plastic bottles in the Netherlands are made of 100% recycled PET. Together with Ajax, Coca-Cola will also work to surprise fans with things like unique prizes.

As of January 1, 2020, the Curaçao Tourist Board has committed itself to Ajax as an Official Partner. A unique partnership, as it was the first time in the history of the club that a commercial party is visible on the sleeve of the shirt during Eredivisie matches.The Curaçao Tourist Board aims to further develop and promote tourism on the island. to contribute to the sustainable growth of one of the main sources of income of the island. In any case, Ajax will play a role in this in the coming years, by promoting it on various channels in the club's international fan base.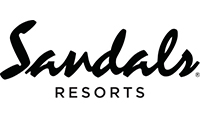 As of May, 2022 Sandals Resort will be serving as an official AFC Ajax Partner. Sandals is an All-Inclusive Resort company that operates in the Caribbean. Since its inception in 1981, Sandals Resorts International has taken a unique approach to support the communities where it operates. Through the Sandals Foundation, the company began its local outreach work in Curacao – Sandals Resorts' seventh and newest Caribbean island. Future Goals is one of the many projects, through which Sandals Resorts and Ajax facilitate football in a sustainable way.

Unibet was founded in 1997 and is part of Kindred Group, one of the world's largest listed online gambling providers with nine brands in its portfolio. Players can bet on a wide range of sports competitions and play exclusive online casino games via Unibet.

The VriendenLoterij has been associated with Ajax since 2011. The company supports charities, clubs and associations that focus on people's health and well-being. Participants of the lottery can choose to become a friend of Ajax (earmarked to play). Half of their monthly contribution is then sponsored to our club, so you can also contribute to Ajax.
Sponsors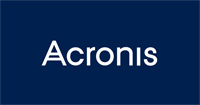 Acronis is the Official Cyber Protection Partner of Ajax from 1 July 2020. In addition, they are visible on the youth shirts as the new main sponsor of the Ajax youth. Acronis is a global player in internet security. They make backup and anti-virus software and various other innovative solutions such as analysis software to store valuable data safely and efficiently and to make it accessible and transparent for, for example, talent development and improving Ajax's performance on the field and the organization.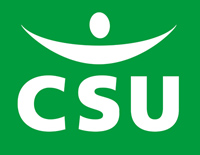 CSU will be back at Ajax on November 8, 2019. The cleaning company is well-known within Ajax and was previously affiliated with the club as a sponsor from 1989 to 2018. As of 1 November, CSU is once again affiliated with the Johan Cruijff ArenA as a cleaning partner and is also responsible for the cleaning of the Toekomst sports complex.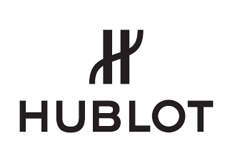 Hublot has been Ajax's "Official Timekeeper" since 2011 and the contract has been extended until June 30, 2020. The Swiss watch brand is known to connoisseurs for its progressive technical inventions and the special combinations of materials. Schaap en Citroen is the exclusive retailer of Hublot in the Netherlands.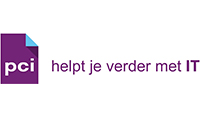 Since July 1, 2017, PCI Nederland has committed itself as Official Sponsor to AJAX. The ambitious workplace specialist provides the software, hardware and adoption training for the workplaces at AJAX in the Johan Cruijff ArenA and at Sportcomplex de Toekomst, so that everyone can work in a smart and safe way.

Replay is an Italian clothing brand. It was marketed in 1978. The work focuses on both adults (Replay) and children (Replay & Sons). It specializes in jeans and denim wear.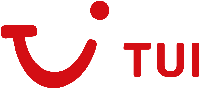 TUI Nederland is the market leader in the Dutch travel industry. The company offers holidays through the travel brands TUI and KRAS. In addition, TUI is also the namesake of their own airline, TUI fly.

Flink is one of the fastest growing online supermarket in the Netherlands. Groceries are delivered within minutes by (electric) bicycle couriers. This way all Ajax fans have time for things that really matter: such as watching Ajax of course!
Since November 2021, Flink has been an official partner of Ajax. Flink has an Official Partner status as the Official Grocery Delivery Partner and the Official Meal Delivery Partner.

Hospitality total supplier VHC Boys is involved in the collaboration as an authorized Lavazza dealer and, together with Lavazza, provides coffee, tea and other catering supplies in the ArenA and at the Toekomst sports complex. Lavazza distinguishes itself in addition to quality coffee also with the machines. These contribute to a more efficient and environmentally friendly use of coffee.

The Padellers become official sponsors of Ajax on 1 July, 2023, with their focus on 'meet', 'play' and 'repeat' from the Dutch game of padel; once you've been introduced to padel, you're guaranteed to want more! The partnership includes constructing a padel court at the De Nieuwe Toekomst training ground, activities aimed at the business market, and deploying Ajax's strong connections as well as (former) Ajax players to put The Padellers even more firmly on the map.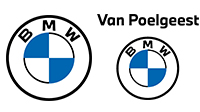 With its BMW, MINI, Rolls-Royce and BMW Motorrad brands, the BMW Group is the world's leading manufacturer of premium cars and motorcycles, and also provides premium financial and mobility services. With seven branches, Van Poelgeest is the exclusive BMW and MINI dealer for the Randstad, Gooi, Bollenstreek and Eemland region.
Suppliers

Enterprise Car Sharing & Rental provides solutions for consumers and businesses in the field of mobility, through short-lease, day rental and by-the-hour products. The franchise organization has been headquartered in Amsterdam since 2013.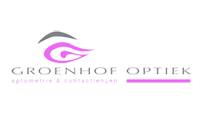 Groenhof Optiek can be found in the Groenhof shopping center in Amstelveen. In the modern and spacious interior you will find the latest trends in eyewear and eye care, together with a team of expert and enthusiastic professionals.

HPE is an important player in the field of innovative network, storage solutions and composable infrastructure.

MASCOT is a Danish company that operates worldwide and focuses on the development and sale of the highest quality workwear and safety shoes for employees in areas such as construction, service, transport and industry.

Ajax and Nouryon have had a three-year contract since 1 July 2020. Nouryon, a producer of essential chemicals with international operations, is an Official Supplier of the club. Ajax and Nouryon will jointly develop an activation programme with education as an important focus. Nouryon has about 10,000 employees, is active in over 80 countries, and has a huge commercial network around the world.

MullerVisual has been a household name in Amsterdam for more than eighty years. Thanks to their innovative working method and top-quality technology, they are one of the Netherlands' leading graphic media companies, with the personal service of a family business still offering.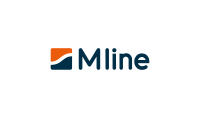 M line is a DBC Nederland (Dutch Bedding Company) brand, a subsidiary of Beter Bed Holding B.V. Since September 2001, M line has been a prominent provider of sleep systems in the Netherlands, Belgium, Luxembourg, France, Germany, Switzerland and Austria. M line has been developed for everyone who wants to get the most out of their night's sleep and perform optimally during the day. Sleep well. Move better. Until 2025, M line is partnering with AFC Ajax as their Official Sleep Supplier and will support the club with knowledge and products in the field of sleep, rest and recovery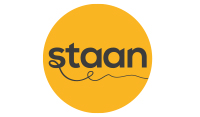 STAAN is a financial services provider in the field of finance & control. For the coming two seasons, STAAN will be an Official Finance & Business Intelligence Recruitment Partner at Ajax. STAAN is headquartered in Amsterdam and has ambitions to continue growing, whereas Ajax is looking for help with its reach and network. Ajax will also (continue to) use STAAN's services.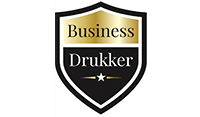 Businessdrukker will be the paper-printing Supplier for Ajax for the next three seasons. They will also be using visible on match days in order to have increased exposure in their journey for growing their brand awareness. Since 2018, Businessdrukker has been a supplier of everything that can be printed. Using in-house photographers, copywriters, and DTP people, they guide customers from A to Z.
Mediapartners

Veronica started in 1960 as a sea station that broadcast from the North Sea and developed over the years as a public broadcaster, Veronica Nieuwsradio (VNR) and Yorin FM into the current Radio Veronica. Which is now part of Talpa Radio, the largest and most prominent music entertainment company in the Netherlands.
Partnership opportunities

Ajax is the best known and most successful football club in the Netherlands and therefore the football brand in the Netherlands. The club is also well known internationally. With this we offer many possibilities to enter into a successful partnership. Would you like to become a sponsor or link your company name to Ajax? Then contact us. Send an email to: business@ajax.nl.