"Beating Borussia Dortmund twice is a great achievement," said the coach who led his side to two victories over the German giants. "Certainly the home game will be something that we at Ajax will think about for a long time. That is the highest attainable outside of winning a match."
Points of improvement
After the great euphoria of those successes in the Champions League, unexpected results followed with draws against Heracles and Go Ahead. "The lows of recent times are the games in which we have dropped points unnecessarily."
"When you get into the attacking third so easily, you have to create more opportunities. For example by being more creative. You have to put one hundred percent energy into it, otherwise you will fall short. This has to change quickly in the near future. "
"We have no time to lose in that regard. We now have to develop quickly as a team. We must also use the last two group matches in the Champions League for that."
Competition for places
As Maarten Stekelenburg dropped out with an injury, Andre Onana has recently returned. For the duel with Go Ahead, he returned to the match day selection for the first time. Meanwhile, Remko Pasveer did an excellent job as the starting goalkeeper.
In view of the circumstances, Ten Hag is happy with Onana's presence. "If you have top ambitions like Ajax, you have to put out your strongest team. If a link like Stekelenburg is lost, you should always bring in Onana. He is a keeper with great qualities. That now results in a healthy competition."
Positive attitude
Competition is not just for Pasveer and Onana, but is fierce across the board. Important links such as David Neres and Nico Tagliafico are more often on the bench than they are used to.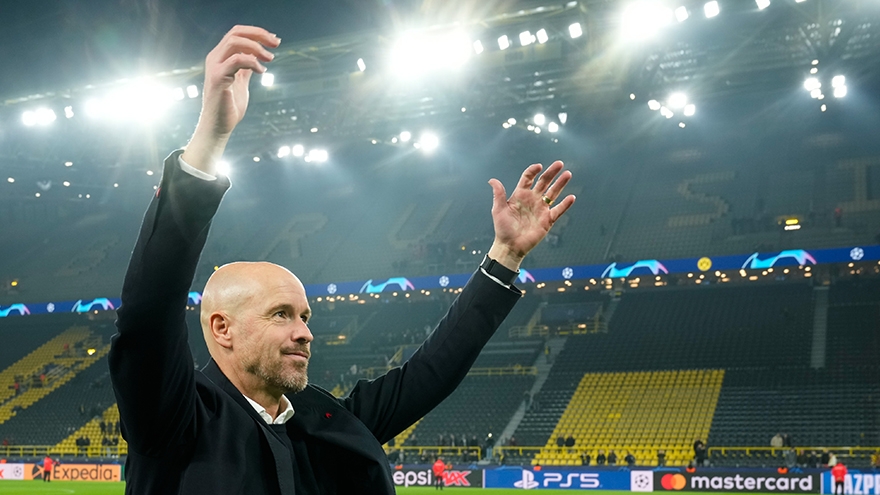 "Players who sit on the bench are by definition not satisfied," Ten Hag says. "But luckily that does not mean that they exhibit wrong behavior. We do not have such players. They have to wait for their chance and see how they can contribute to the success of the team. They have that positive outlook. That is also a necessity, otherwise you won't be ready when your moment comes."
Coming period
While a large part of the selection is active with a national team, Ten Hag and the other staff members continue to work in Amsterdam. "We are now preparing for the last part of the calendar year. We have to find answers to opponents with very closed defenses."