Arveladze played 125 official matches in the Ajax 1st team between 1997 and 2001. Mikautadze's arrival at the club makes him feel great. "I am happy that a Georgian is going to Ajax again after a long time. It is very good that the club can get him and it is an honour that players from my country will represent Ajax. For me, Ajax is one of the top 10 clubs in the world. A Georgian, raised in France, debuted in our national team and soon in the Johan Cruyff ArenA: amazing. It is historic and we are all proud of him."

National team
Mikautadze has now played 16 times in Georgia's national team, scoring four goals. "The fans love him and always support him," Arveladze said proudly. "Along with Khvicha Kvaratskhelia and Giorgi Chakvetadze, among others, he is very important for Georgia. They bring a lot of euphoria to the national team and the people are proud to have players from the country playing at big European clubs."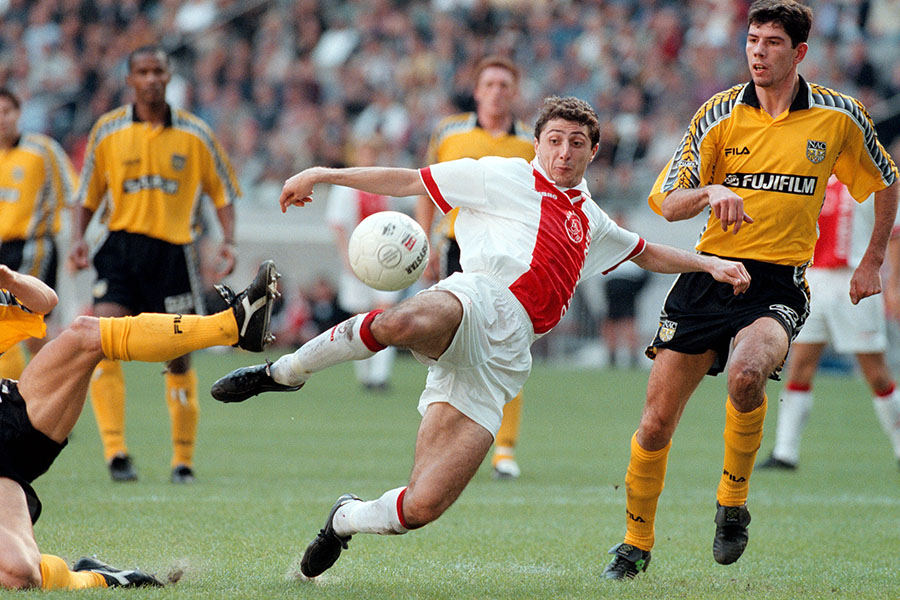 The now 50-year-old Arveladze did it more than 70 times in Amsterdam: scoring goals. THE similarity between him and the newcomer, he thinks. "He scores. That's the most important thing in football. He has shown it at different levels and in different competitions. He is an excellent player, very technical and a true professional. He knows what he can do AND does what he can do."

"Always looking for the goal," Arveladze says when asked what typifies Mikautadze as a player. "He concentrates around the sixteen yards and always wants to go to goal. With his speed, power and purpose, he is very dangerous. He doesn't necessarily shoot hard, but is very accurate with both left and right."

Versatile
Like many players at Ajax, Mikautadze can also perform in different systems and positions. "Georges is versatile and can play in the striker and at 'ten'. Though I see him more as a goal scorer than an assist giver. Ajax should use him close to the enemy goal, that is where he is so dangerous. In terms of style, I compare him a bit to Luis Suárez," Arveladze continued.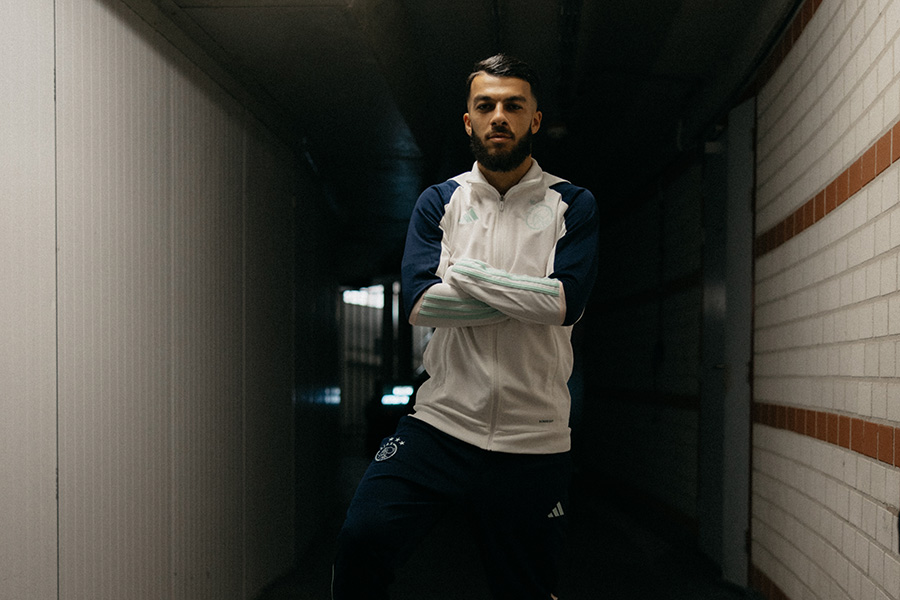 Arveladze is clear and has no doubts about Mikautadze's chances of succeeding at Ajax. "Nowadays, clubs have grown so much compared to my era. The players are helped with everything: food, language and analysis of matches. As a result, he will quickly get used to the club and that is good. People are going to help him and he is going to succeed. All he has to do is make sure the ball gets into the net," the former Amsterdam striker concludes with a laugh.