We find a place to sit in the corner of the canteen at sports complex De Toekomst. De Lang sits down calmly, drinks his coffee, and starts talking about his first impressions at Ajax with a smile. "I received a very warm welcome, and it was great to see all the faces I already knew from my past. Ajax has been my club since I was young, so it felt good to be here and work here. I started during the transfer window, a very hectic period, but it was good to see how all the contacts and processes work."

Before De Lang joined Ajax, he spent six years working at Manchester City. Despite the distance, the Amsterdam native continued to live in the Netherlands. "I was at the office in England every two or three weeks and flew across Europe besides that. I now live close by, I can spend more time at the club, and I like that balance. The involvement with the club and colleagues is more now."

Blueprint
In England, De Lang led the youth scouting department for years. He started with the Netherlands and Belgium region. "After six months, I became 'head of Europe' regarding the youth. I did that for around four years, and because of the Brexit and Covid period, the whole scouting structure changed. I got to establish that. The focus shifted to analyses and data. They still use that blueprint, and I'm pretty proud of that."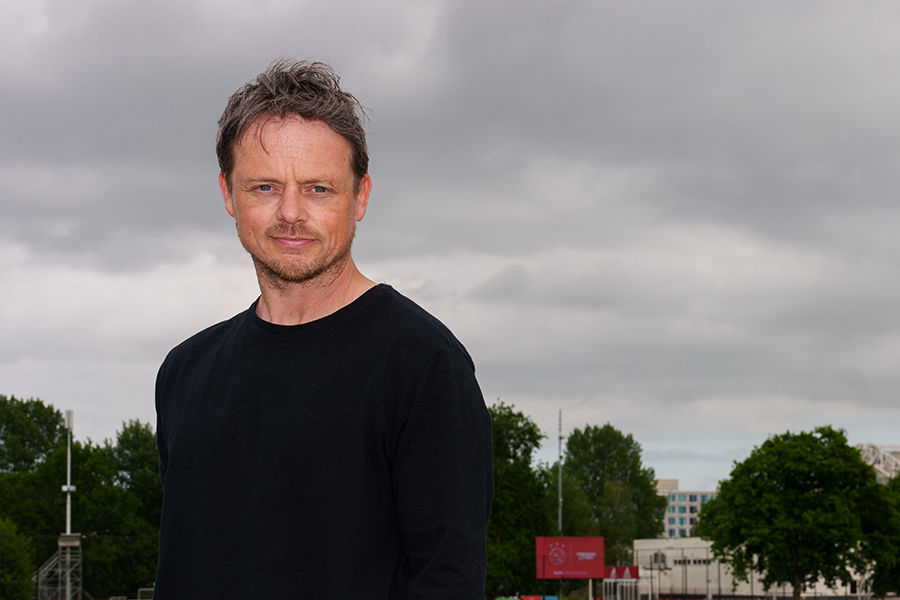 He spent his last years at the English club as head of talent partnerships & placements. "I worked in a team with four or five scouts that were purely focused on players that were interesting for the first team within one or two years. Players like Jérémy Doku and Joško Gvardiol were part of that, but also Josip Šutalo, who now plays at Ajax. Besides that, I was responsible for placing loan players and partnerships with other clubs."

De Lang likes the fact that Ajax and Manchester City have many similarities and spoke to Director of Football Txkiki Begiristain often and sometimes to Pep Guardiola, who both love Dutch football. "As the Netherlands, we can be proud that an important team in the world partially plays using the Dutch football school as a starting point."

360 orientation
Despite his twenty years of experience in the scouting industry, De Lang is still 'only' 42 years old. A relatively young scout in the modern football world. "It's nice that they still consider me young," he laughs while finishing his coffee. "I work with a 360 orientation. This means that live scouting is more than just attending the ninety minutes. It's also about the time before and after a match."

Scouting in 2023 has been much more than observing players with the naked eye. From 50,000 players to fifty potential Ajax players using modern technology. "You do a lot with data and video scouting as preparation to establish a clear goal when you go live scouting. I don't want to claim everything runs on data, but it does help the live process a lot."

"It's important that the data team knows what we are looking for and ensures that the search is refined. We continue to test that because it can happen that a live result does not match the data. There is noise on that, and we try to minimise that. To me, live scouting is and will continue to be the most important thing. I want to emphasise that. We often mention data, but it's mostly just a filter to get rid of many players to get to a specific focus. Besides that, data helps to present potential targets. That top of the pyramid is the most important", De Lang continues about data.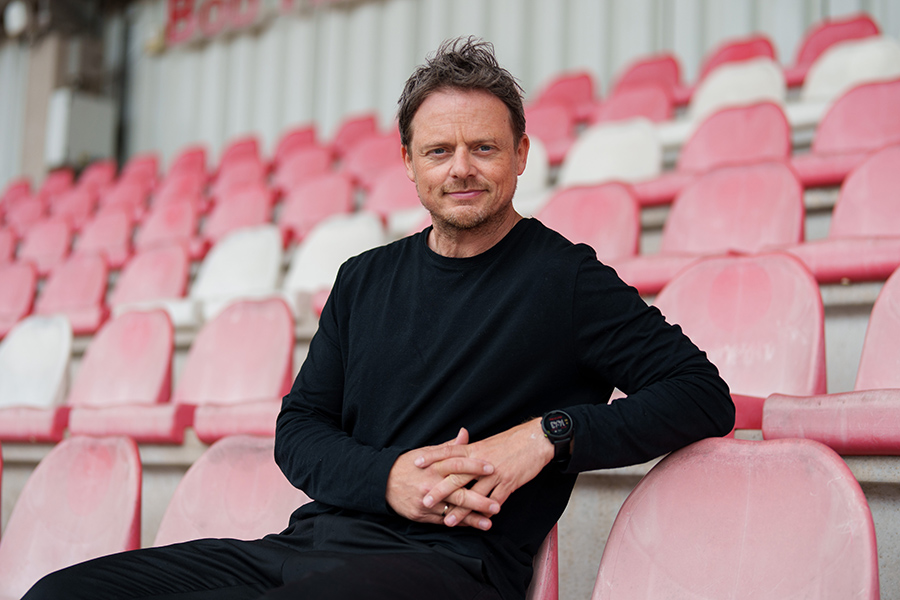 Observation
Personality, behaviour on and off the pitch, and life besides football. Those are some of the elements that have to be right with a potential target, according to De Lang. "As a scout, you try to recognise that during the live scouting. How does someone enter, does that person look at you when you're having a conversation, or how does someone respond to special situations on the pitch. You must stay away from what you expect from someone and purely look at what you observe."

Can a player make a difference at Ajax 1, or can he become someone who can? The scouting team needs to answer that question with 'yes' before a transfer can happen. A player is introduced with around ten different reports. "Multiple scouts are involved with that. It states the strengths and weaknesses, the potential growth, transfer value, all the data and much more. It's our job as scouting to have five players on every position available when needed, at every moment of the season."

Although a lot has changed over the last five years, De Lang thinks there is still a lot of progress to be made. He mentions cognitive tests and explains them in detail. "Testing the cognitive skills to let them play at a certain level. Intensifying opportunities when it comes to scouting by using cognitive tests so that you use all means to justify your choices. You have to use it because the competition gets more challenging. Ajax is still in the highest ranks of talent development, and you have to keep it there. But from England, it's no longer the top six clubs but also clubs below those who come knocking at the door. Talent development and recognition that's where all the energy needs to go."

Ajax experienced a busy transfer window, but De Lang was not heavily involved with that yet since he started in Amsterdam at the beginning of August. Something that will be different during the next transfer window. "I will have more influence, and the scouting structure will be more like we want it to be. Sven, Maurice, and I will be the ones discussing the decisions regarding new players." It's impossible not to link Carlos Forbs, who transferred from Manchester City, to De Lang. He starts smiling. "I still worked at Manchester City when Ajax already were in an advanced stage with him. Mislintat asked me what I thought of him, and I told him I thought he was very talented. However, I was not involved with the transfer. I understand the connection, but the interest had already been there for a while."

Talents
'For the Future', a slogan that matches the Ajax identity. "Besides Ajax 1, my focus is on the youth. I've been working in scouting for almost twenty years, and I love seeing how young, talented boys develop themselves. It's important to know what is coming." According to De Lang, Ajax remains a springboard for young talented players. "Regarding the more established players, we cannot compete with teams like Real Madrid, Manchester City or FC Barcelona. Financially, we can't, but also not when it comes to the stage we are performing on right now. However, Ajax is a great choice for young players on their way to the top. Ajax is the club for the top that is not the top yet, and we have to continue to be that."

To conclude, De Lang talks about his goals in Amsterdam. The head of scouting is full of ambition. "I want to use data and video more broadly in scouting, and I want scouts to take responsibility for regions in the world. To know the market to the full extent and to be up to date with everything that is Ajax-worthy or that can become Ajax-worthy. What are we looking for per position? Which qualities are we missing? In one place, some things might be more important for the balance or the way of playing. That framework needs to be there, and we will work on that collectively."