Arveladze arrived from Trabzonspor in 1997. He learned a great deal in Amsterdam. "Playing in various positions and constantly interacting with teammates. The focus really was on playing as a team. Making way for other players, not always winning the ball. These are things we really got to learn at Ajax."
Good times
He experienced many fantastic times while at Ajax. The grateful Arveladze cannot single out any one highlight. "It was a great time. I've had so many fantastic moments, I can't pick out just one. My debut was amazing, but then the birth of my son in Amsterdam was also amazing, of course. Playing alongside and against major players in the Champions League or during the Amsterdam Tournament was also something truly magnificent."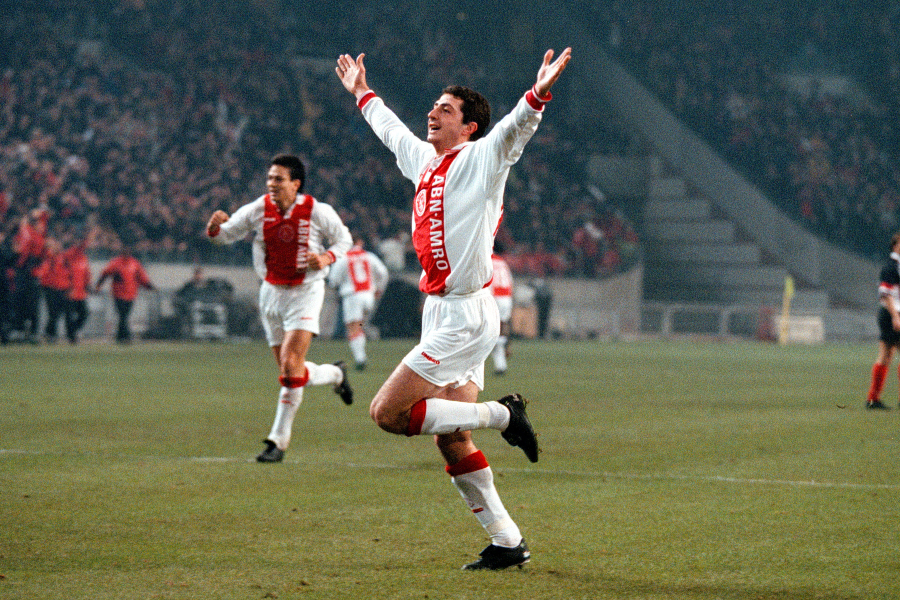 Following the double in 1998 and then the cup in 1999, the striker left Ajax for Rangers FC in 2001. His reception in Glasgow was superb. "I met a lot of lads there I had played with before. Ronald de Boer and Jan Wouters, for instance. They already knew me personally, so they found it easy to adjust. It's a great club and I'm really pleased I got to play for such a club."
Dutch enclave
"I was used to Dutch football. Because Rangers at that time had a fair few Dutch players, I was soon able to match their style of play. There was a kind sort of Dutch connection. I lived close to all the Dutch guys, too, so it was nice seeing familiar faces", he continued.
The former striker couldn't really compare the two different football cultures in the Netherlands and Scotland. "They are two contrasting cultures, especially when I first went there. Back then, Scotland mainly played 4-4-2 with lots of long play. Although we have actually tried much more 'total football' since, partly due to the influence of some of the Dutch guys. This way of thinking also attracted players. I came from Ajax, which made it easier for me to adapt to their style of play. I succeeded purely because of my experience at Ajax and the Ajax ethos. They probably also chose me because I was active somewhere where they played the same way. I soon fitted in."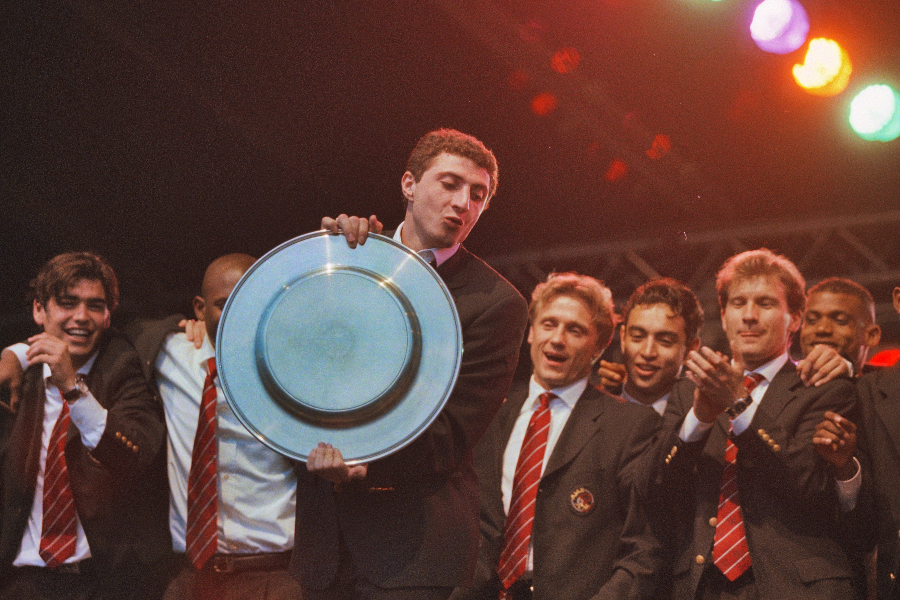 Football in Scotland has really taken off at some clubs anyway, according to Arveladze. "Rangers and Celtic have been trying to play a more modern style of football in recent years. In the Netherlands they all play in pretty much the same style. Everyone tries to play football, it's different with Scotland."
Schreuder's mate
Arveladze still likes to follow Ajax and enjoys a good relationship with Alfred Schreuder. "Alfred is a good pal. We were always in touch when he was at Barcelona and at Hoffenheim. We used to talk football and more. During the pandemic I discussed training drills with him a lot. Now he's at Ajax and doing very well. I spoke to him quite recently."
The current Hull City manager likes seeing how Ajax dealt with the many high-profile leavers in recent years. "Really good things are happening inside Ajax. They have always been a commercial success, but now they are combining that with success on the field in Europe. I also don't think any other club has earned so much from leaving transfers in recent years. Ajax players leave for major teams. The club then has to start from scratch again, which it does amazingly every year. Unbelievably smart."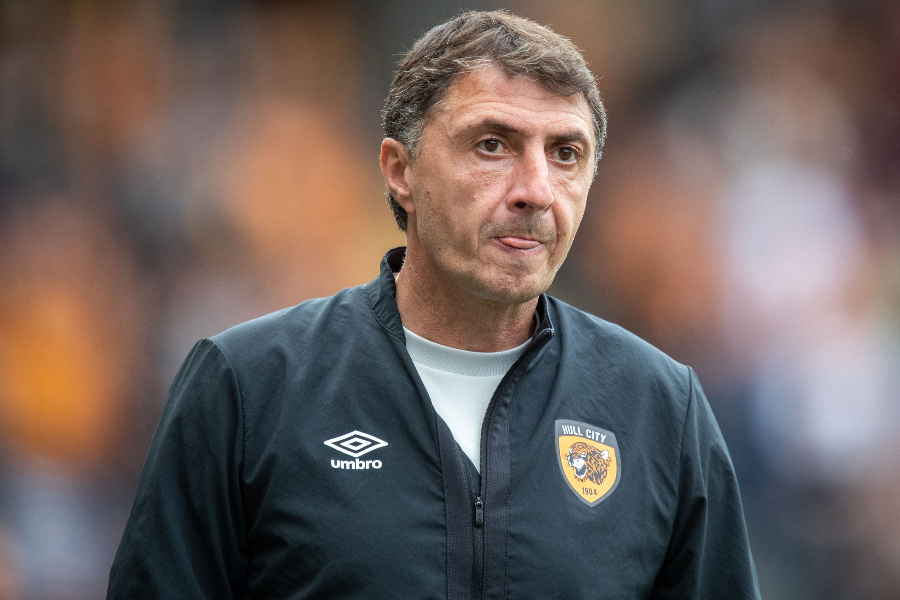 European achievements
He is upbeat about Ajax's chances this season. "I think they will finish top in the national league. Europe will be a different story. Ajax has to compete against major clubs with deep pockets. Money talks, but it's not the be-all and end-all. We have seen that in recent years with a place in the UEFA Europa League final and reaching the semi-finals in the Champions League. Just like Rangers, they got to the final of the Europa League last year. It is important that clubs with smaller budgets can continue to deliver such a performance."
Of course Arveladze is also looking forward to the clash between his old clubs. "I can't really say who will win. Ajax is always good in Amsterdam, and they can play the game they want to play. In the end I think Ajax has a slight advantage and a better chance of winning. I put it at 60/40. Hull City aren't playing Wednesday. I'm definitely going to watch and then we'll see."